Trusted Motorcycle Accident Lawyer
Motorcycle accidents can be particularly catastrophic. Our experienced Decatur motorcycle accident lawyer is well-positioned to help you obtain the compensation and closure you deserve following a motorcycle injury.
Mr. Ledbetter specializes in civil litigation in metropolitan Atlanta, Georgia, and possesses vast experience in wrongful death lawsuits. Mr. Ledbetter was recognized as a SuperLawyers Rising Star in 2018 and 2019 in the area of Civil Litigation. Published on February 23, 2022.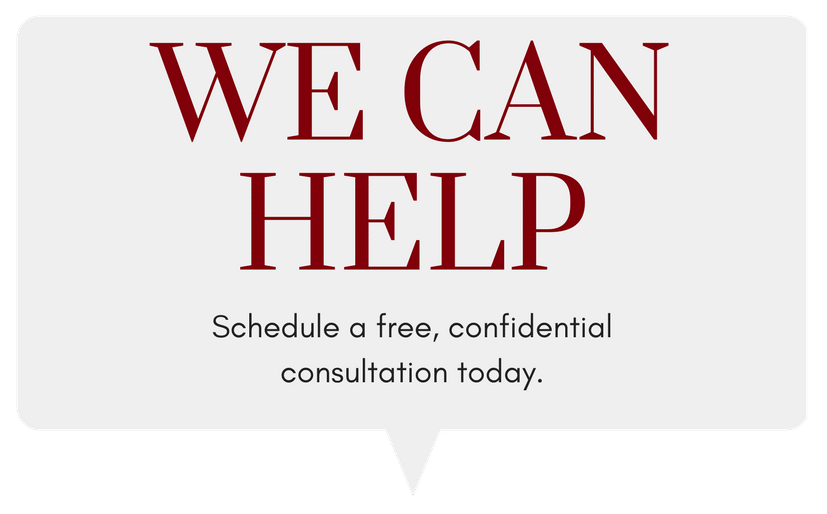 Speak with experienced Motorcycle Accident Lawyer today, for free.
Why You Need a Decatur Motorcycle Accident Lawyer
Motorcycles are increasing in popularity, both as recreation and as a daily mode of transportation for many in the Decatur area. The cost of fuel and ease with which they maneuver through traffic makes them attractive for those who need to get to and from school, work, church, or other destinations. Many individuals find the freedom of motorcycle trips an enjoyable and exhilarating form of recreation.
Unfortunately, motorcycle riders are virtually unprotected when sharing the streets and highways in the area. Many car drivers are inattentive and dangerous, so deadly motorcycle accidents can be tragic results.
If you or a loved one has been injured in a motorcycle accident in which another driver was at fault, you must contact an experienced motorcycle accident lawyer in Decatur without delay. Georgia law allows the injured party to seek compensation if they are not responsible for the motorcycle crash. By filing a claim with the at-fault party's insurance company, they can recover compensation for lost wages, medical bills, property damage, as well as pain and suffering.
In fatal motorcycle accidents, the victim's families can file wrongful death lawsuits against the liable drivers. Bear in mind that additional forms of compensation would be available in a wrongful death claim, such as loss of the deceased's income, future earnings, and funeral expenses.
Experienced Motorcycle Accident Attorney in Decatur
The injuries sustained in motorcycle accidents are particularly serious. The slightest contact with another vehicle can lead to life-threatening injuries, even at slow speeds. Many car drivers fail to see that there is a motorcyclist next to them on the highway or street, and this negligent driving conduct can result in devastating and severe injuries and often fatalities.
In such a case, it is critical that you contact our team at once in order to determine how to move forward with legal action. A comprehensive claim for recovering compensation for the damages suffered by the victim is an urgent matter; the common motorcycle accident injuries may require extensive medical care, and the injured deserve to be compensated for all the damages suffered, including medical costs as well as lost income and other loses, depending upon the circumstances of the case.
In some most severe and reckless cases, a judge may award punitive damages. These damages are meant to punish the at-fault party for their extremely reckless behavior.
Recovering compensation after a motorcycle crash can be a frightening legal process. Thus, Conoscienti & Ledbetter law firm offers a free case evaluation to discuss all circumstances surrounding personal injury cases and make sure you are compensated for your losses.
Skilled Decatur Motorcycle Accident Lawyers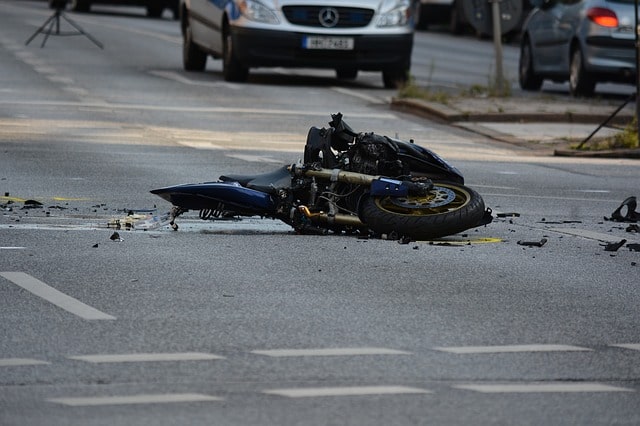 As each case has a varying degree of injury and other damages, it must be fully analyzed by qualified Decatur motorcycle accident lawyers and their legal team in order to determine how to proceed with the claim. In very serious cases, which include injuries such as paralysis, nerve damage, traumatic brain injuries, or other serious injuries, the claim will likely be extremely high in value. That is necessary for the seriously injured, as long-term medical treatment and care are required in such cases.
In the most devastating motorcycle accident injury cases, medical treatments will be needed for the remaining lifetime of the victim. There are usually other damages sought in such cases, such as pain and suffering and loss of enjoyment of life. The legal team at our firm will review the situation, the degree of damage suffered by the victim, and advise you on what to expect and how to initiate a claim for compensation for damages.
Speak with trusted Motorcycle Accident Lawyer today, for free.
How to Get the Best Motorcycle Accident Attorney
When looking for the best Decatur motorcycle accident attorney for your case, there are some things you should consider before establishing an attorney-client relationship. Although anyone who has graduated from law school and been admitted to the bar is allowed to represent motorcycle accident victims in court, you shouldn't choose just any lawyer.
You should choose an accident lawyer who has relevant experience in dealing with motorcycle accidents and focuses on personal injury law. Also, you should choose a passionate lawyer you trust and who has a track record of success in motorcycle accident cases.
All of these are crucial since Georgia uses a modified comparative fault standard. Proving fault of the parties involved can be complex. The motorcycle accident victims, as well as other drivers, are assigned a percentage of fault which can reduce the total amount of financial compensation.
Also, have in mind an individual won't be able to recover compensation if it's determined that they are 50% or more at-fault. So, having a motorcycle accident attorney in Decatur who will prove fault of the other driver is the key to proving a motorcycle accident lawsuit, holding the at-fault party accountable, and providing you with a fair settlement offer.
What to Consider When Hiring Attorney for Motorcycle Accident
According to the National Highway Traffic Safety Administration (NHTSA), motorcycle riders are about 29 times more likely to die in a motorcycle crash than those who are in passenger vehicles. But, in addition to the increased danger, they are facing on the road, bikers often face many biases.
Many people assume a motorcycle rider is responsible if a motorcycle crash occurs. However, the truth is most motorcycle accidents occur because of another driver's recklessness or negligence. Often, they don't pay attention and fail to see the motorcycles.
Violation of the motorcyclist's right of way, lack of signaling, following too closely, as well as road hazards, and motorcycle defects can be among the causes of a motorcycle crash.
How Can Personal Injury Lawyers Prove Negligence?
In order to obtain compensation in a motorcycle accident case, your lawyer has to prove the other party is liable for causing the motorcycle wreck. Legally speaking, an attorney has to prove the other party breached the duty of care, which led to the crash, which caused a minor or severe injury to the motorcycle rider.
The careless conduct must be the thing that caused the collision in which the motorcyclist was hurt. For example, negligent drivers who don't obey traffic laws or are impaired by alcohol or drugs are considered negligent since they failed to live up to the standard of legal duty.
An experienced attorney can make sure there is enough evidence to prove the factors for establishing liability. Obtaining police reports, hiring accident reconstruction professionals, or getting photographs or video footage can be evidence that proves motorcycle accident claims.
If you were a victim of a serious motorcycle accident, another vehicle accident, or a hit-and-run in Georgia, you must have personal injury attorneys at your side who will ensure you are fairly represented and compensated for all emotional pain and suffering you may have suffered.
Reach out to Conoscienti & Ledbetter law firm, and schedule a free legal consultation so we can discuss your legal options and start fighting for the fair compensation you deserve.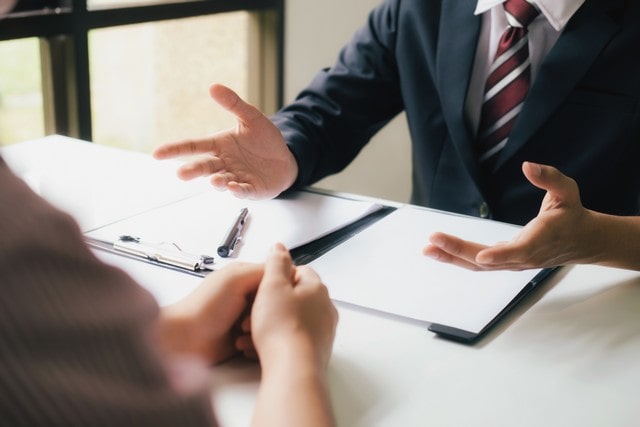 The Process of Filing a Lawsuit
Once you have chosen a skilled personal injury lawyer to represent you, the next step is filing a lawsuit. This process can be complex and daunting, especially for someone who is already dealing with physical injuries and emotional trauma.
Your personal injury attorney will guide you through each step of the process, which typically includes:
Investigation

: Your lawyer will collect evidence, such as medical records and police reports, to build a strong case for your claim.

Demand Letter

: Your lawyer will draft a letter outlining the details of your accident, injuries, and the damages you are seeking. This will be sent to the at-fault party or their insurance company.

Settlement Negotiation

: In many cases, a settlement can be reached through negotiation with the other party's insurance company. Your lawyer will advocate for your best interests and work towards a fair settlement.

Filing the Lawsuit

: If a settlement cannot be reached, your lawyer will file a lawsuit on your behalf. This is the point where the legal process begins in earnest.

Discovery

: During this phase, both parties will gather evidence by exchanging documents and taking witness depositions.

Mediation

: Before going to trial, many cases are settled through mediation, where a neutral third party helps both sides agree.

Trial

: If mediation is unsuccessful, your case will go to trial. Your lawyer will present evidence and argue on your behalf in front of a judge and/or jury.

Appeal

: In the event that a verdict is reached, either side may appeal the decision.
BENEFITS OF HIRING A MOTORCYCLE ACCIDENT LAWYER IN DECATUR
To prove liability after a motorcycle accident, an accident lawyer may use different evidence such as a police report, eyewitness statements, physical evidence found at the scene, as well as medical bills and receipts. Lawyers sometimes hire accident reconstruction experts so they can prove negligence for their clients.
So, if you are not at fault for the motorcycle accident in which you have suffered injuries, you have the right to be compensated for:
Lost wages

Incurred medical expenses

Property damages

Emotional distress

Mental anguish

Punitive damages
The cap on most compensation is unlimited in Decatur motorcycle accidents, except punitive damages, with a total settlement limit of $250,000. But it's hard to say how much your case would be worth because that depends on several factors, including the severity of sustained injuries.
However, keep in mind no insurance company will gladly pay a lot of money for a personal injury claim. A more likely scenario will include filing a motorcycle accident lawsuit or negotiating a higher settlement offer.
The strength of your case, how the insurance company responds to the claim, and the quality of your legal representation may be the critical factors in determining how long it will take to settle a motorcycle accident claim. 
Why You Should Hire a Motorcycle Accident Attorney
Being involved in a motorcycle accident can be horrific, regardless of whether you have suffered road rash or severe injuries that require urgent medical attention.
Many motorcycle accident victims are so overwhelmed with their injuries and recovery that they forget a deadline that shouldn't be ignored if they want to obtain compensation. Georgia laws state the statute of limitations is two years from the date of the motorcycle accident.
That means you have only two years to file a lawsuit to ensure a settlement offer. The situation is similar if motorcycle accident injuries lead to death; a wrongful death lawsuit has to be filed within two years from the date of the victim's death.
But, when it comes to property damage claims, they can be filed within four years from the date of the motorcycle crash to recover losses you've suffered.
You can count on motorcycle accident lawyers at the Conoscienti & Ledbetter law firm to build a case that supports your medical expenses and property damage claim. Schedule a free consultation, and let's get to work.
Decatur Office
(404) 328-7276
315 W Ponce de Leon Ave. Suite 400 Decatur, GA 30030