Trusted Divorce Attorneys
When you want to protect your assets and rights from a vindictive spouse, divorce attorneys in Rome, GA, can help. Call Conoscienti, Ledbetter and Archer today!
Mr. Ledbetter specializes in civil litigation in metropolitan Atlanta, Georgia, and possesses vast experience in wrongful death lawsuits. Mr. Ledbetter was recognized as a SuperLawyers Rising Star in 2018 and 2019 in the area of Civil Litigation. Published on January 30, 2023.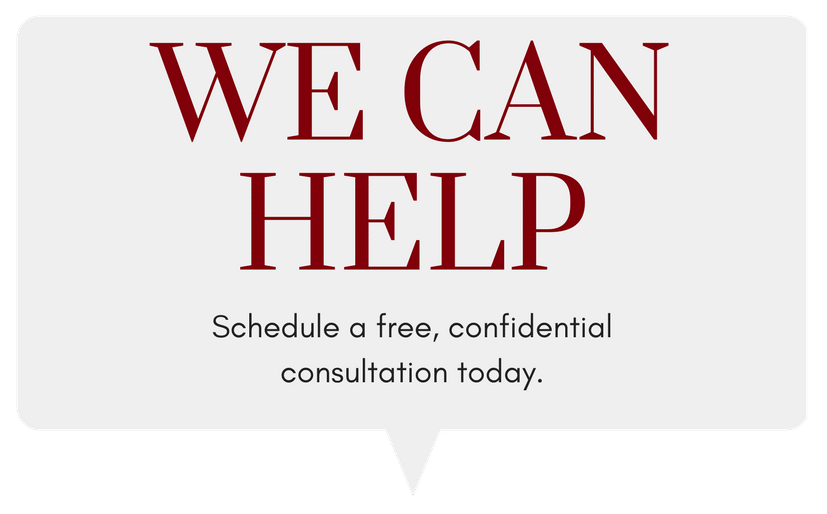 Speak with experienced Divorce Attorneys today, for free.
About Conoscienti, Ledbetter, and Archer: Divorce Lawyers
Divorce is a fairly common occurrence in this day and age. As if the regular stresses of life weren't enough, some predictions show that divorce rates are expected to spike post the lockdowns from Covid-19.
Although no one gets married expecting to divorce, things don't always go as planned. You may be considering a divorce, or perhaps your spouse has initiated divorce proceedings against you.
Going through a divorce is a challenging time. If there are children involved, the stakes are even higher. Who gets child custody? What about visitation rights for the non-custodial parent? And then, there is the thorny issue of the division of property and assets. Who gets the house, the cars, the pets, the holiday homes, and the family business?
Then there are the aspects of ongoing support. All of these issues must be addressed between people who often are bitter towards one another and sometimes even vengeful.
When you are faced with a potential divorce or considering divorce, it is a good idea to see an experienced and skilled Divorce Lawyer to assess the legal and other consequences before taking action. Every marriage termination is different. Likewise, all personal circumstances and families are different.
At Conoscienti, Ledbetter, and Archer, family law matters are treated with the individualized attention they deserve. We have extensive experience ensuring that our clients are treated with respect and always place their best interests at the forefront of negotiations.
Let's look at a few critical things to consider when dealing with a divorce.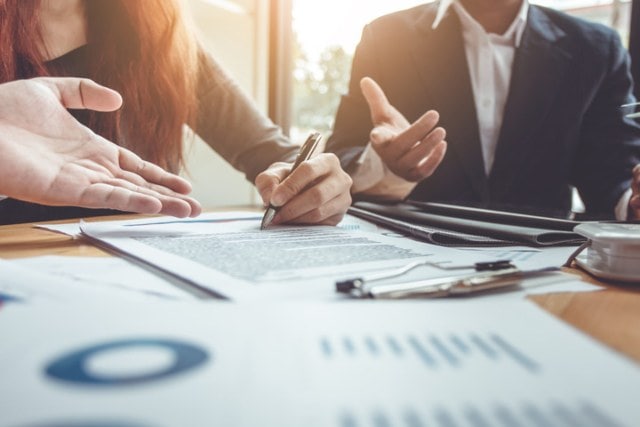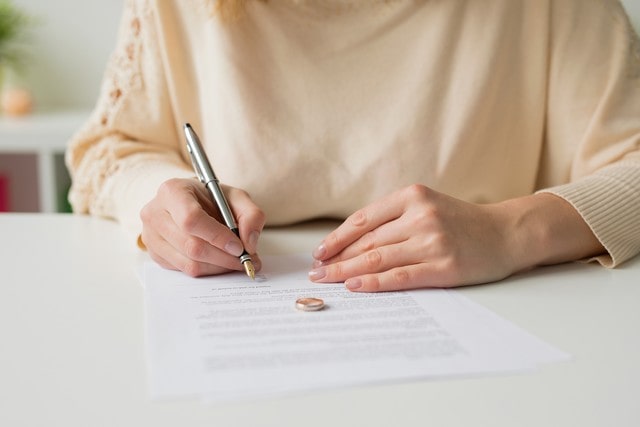 We advise all of our divorce clients that conflict between the parties getting divorced costs money. Sometimes a lot of money. So, it is in everyone's best interests to be as amicable and agreeable as possible.
Both parties should aim for an equitable settlement and try to maintain decorum and compromise if necessary to avoid conflict. This is only sometimes possible, but it should be the primary goal. In the same vein, we propose that the lawyers maintain a similar tone — although on occasion, fire needs to be met with fire.
Speak with trusted Divorce Attorneys today, for free.
What Are The Grounds For Divorce?
When you get a divorce, you must state a reason for requesting the divorce.
Fault-Based Divorce
When someone sues for a fault-based divorce, they need to prove that the other spouse did something that caused the marriage to end. Examples include adultery, desertion, or extreme mental or physical cruelty.
Fault-based divorce is highly contentious and, as a result, is much more expensive than non-fault-based divorce. However, if your state regulations consider the element of fault when they decide on property allocation and custodial matters, it may still be worthwhile to pursue a fault-based divorce.
No-Fault Divorce
As the term implies, in a no-fault divorce, a spouse doesn't need to prove that the other did something to end the marriage. However, the spouse seeking the divorce does need to specify a reason for the divorce.
In a no-fault divorce, the common reason is that the marriage is irreconcilable or has broken down. The effect of no-fault is to lower the conflict in the divorce; consequently, the option is less expensive.
An important consideration is that less contention means less friction; when children are involved, the less strife there is between the parents, the better.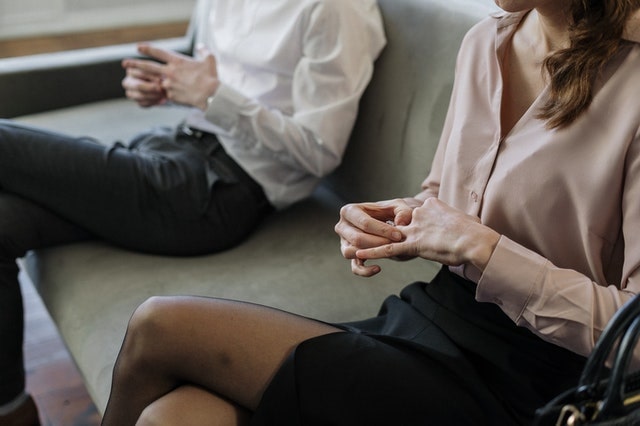 What Are the Critical Issues to Address in the Divorce?
In most divorces, the following issues all require careful attention when resolving a divorce:
Custody of the Children
The courts will always act in the best interests of the children of the marriage. Child custody can often be the most contentious issue. It is also the most significant and essential issue to be decided. If you have child custody issues, you will do well to appoint an experienced Child Custody Lawyer to ensure that you do the right thing.
Separation of Mutual Property
During a marriage, there usually is the acquisition of property during the marriage. They also tend to acquire a lot of debt. At the time of divorce, all property needs to be separated and all debts settled or divided. Property separation principles can be quite complex and are beyond the scope of this article.
Alimony, Child Support, and Visitation Rights
Alimony refers to money payments from one spouse to another after the divorce.
Child support involves the payment of money by a parent to assist with supporting the seeds of the child.
Visitation rights refer to the right of the non-custodial spouse to visit the children of the marriage. The courts place the children's best interests first and will try, where possible, to facilitate the maximum involvement of both parents in the children's life.
Don't delay. Schedule a risk-free [PRIMARY KEYWORD] consultation today, for free.
How Can an Attorney Assist with Your Divorce?
A divorce lawyer can prove valuable in assisting you in negotiating through the minefield of divorce. Even if you arrive at a settlement agreement with your spouse, it is worth considering taking that agreement to a divorce lawyer to go over it with a legal focus. Family law attorneys can also assist the parties in mediating to arrive at a fair outcome. If the divorce becomes contested, your lawyer will assist you in building a strong case aimed at getting you the deal you want.
Family Lawyers are specially trained in a wide range of family law, including divorce, domestic violence, spousal support, and adoption. Our firm is a full-service law firm. If you have family law matters or need a divorce attorney, give us a call today for a free consultation.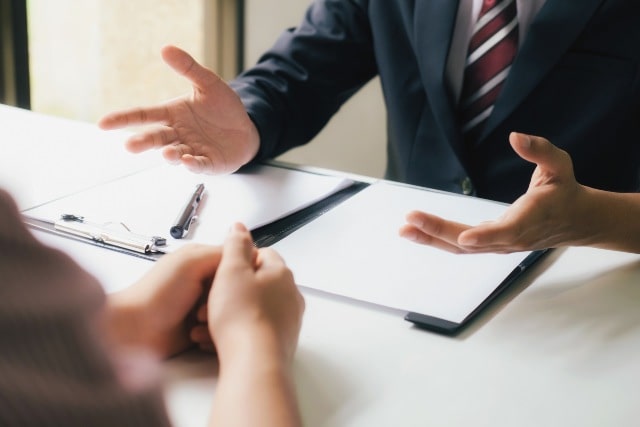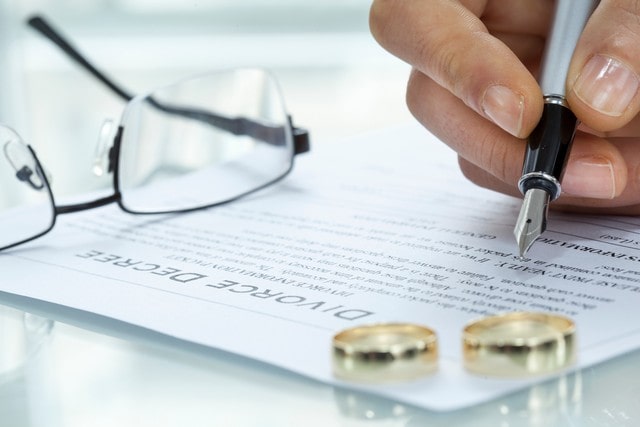 How Long Does it Take to Get Divorced?
Divorce times differ radically from 3 months to many years. The quicker the divorce, the less expensive your divorce will be. The time it takes to get a divorce will largely be determined by the following:
Whether there is a compulsory waiting period in your state before you can get a divorce

Whether you are pursuing a fault-based or no-fault divorce, the latter being much quicker

The number of contentious issues that there are between spouses – and how long these take to settle between the spouses

Whether it is necessary to resolve any issues in court or not.
If you are pursuing a quick divorce, you should make every effort to settle amicably with your spouse and be prepared to compromise.
Do You Need a Lawyer to Get Divorced?
There is no legal requirement for you to have a lawyer for you to get a divorce. However, divorce law can be complex, and you must ensure that you cover all of the critical issues.
Often there are controversial issues that the spouses need help to come to agreement on. Attorneys can often assist with bringing things to a quicker and more satisfactory conclusion.
Decatur Office
(404) 328-7276
315 W Ponce de Leon Ave. Suite 400 Decatur, GA 30030