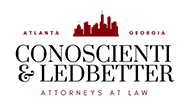 (404) 905-1821
CALL YOUR ATTORNEY
Top Rated Criminal Defense
Schedule Your Free Consultation
Trusted Atlanta Lawyers
Serving the Greater Atlanta Area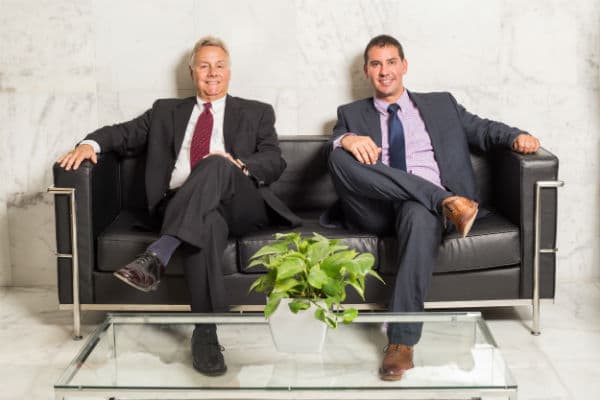 Trusted Atlanta Lawyers Are Here To Help
At Conoscienti & Ledbetter, LLC, we rely on more than just legal principles when representing our clients. We rely on the principles of efficiency, honesty, compassion, and integrity when fighting for your rights. Our lawyers, partners Joseph A. Conoscienti and J. Blake Ledbetter, have a combined 43 years of legal experience. After practicing law for that long, you can trust that our skilled criminal defense attorneys provide trustworthy and competent representation.

Felonies & Misdemeanors
Aggressive criminal defense representation for all felonies and misdemeanors in Georgia.

Drug Crimes & DUI
Georgia Drug Laws, Drug Possession, Drug Distribution, and Trafficking. Driving Under the Influence (DUI) and more.

Assault & Battery
Assault, Aggravated Assault Georgia, Domestic Violence, Sexual Abuse, Assault and Battery.
Schedule a Free Consultation: (404) 905-1821
Conveniently Located Criminal Defense Lawyers
Conoscienti & Ledbetter, LLC is a team of dynamic and engaged Atlanta attorneys. Our firm is located in downtown Decatur, Georgia, a few miles east of Downtown Atlanta, but we provide representation in the entire Metro Atlanta area. Our accomplished and zealous law firm represents individuals facing criminal charges and is dedicated to achieving the best possible outcome for every client.
How Our Criminal Defense Lawyers Can Help

Criminal law deals with crime and punishment, including everything from shoplifting to serious assault. In criminal cases, punishments can range from monetary fines to years in prison, so obviously, criminal law proceedings are a very serious matter. If you or your loved one is facing a serious criminal charge, do not let fear cloud your judgment. Stay calm and contact us. We will fight to protect your legal rights, build a criminal defense for you, and clear your name. Our firm will take swift action on your behalf, providing you with a complete overview of your legal options, and discuss solutions in a collaborative manner.
Request a Free Consultation
We are a full-service firm for individuals and businesses representing criminal issues in Georgia municipal, state, and federal courts. If you have a legal matter to resolve, do not hesitate to contact us today.