Trusted criminal defense lawyer
A weapons charges lawyer in Atlanta can help if you are facing federal criminal charges. Contact Conoscienti and Ledbetter for help. Call us today.
Mr. Ledbetter specializes in civil litigation in metropolitan Atlanta, Georgia, and possesses vast experience in wrongful death lawsuits. Mr. Ledbetter was recognized as a SuperLawyers Rising Star in 2018 and 2019 in the area of Civil Litigation. Published on September 13, 2023.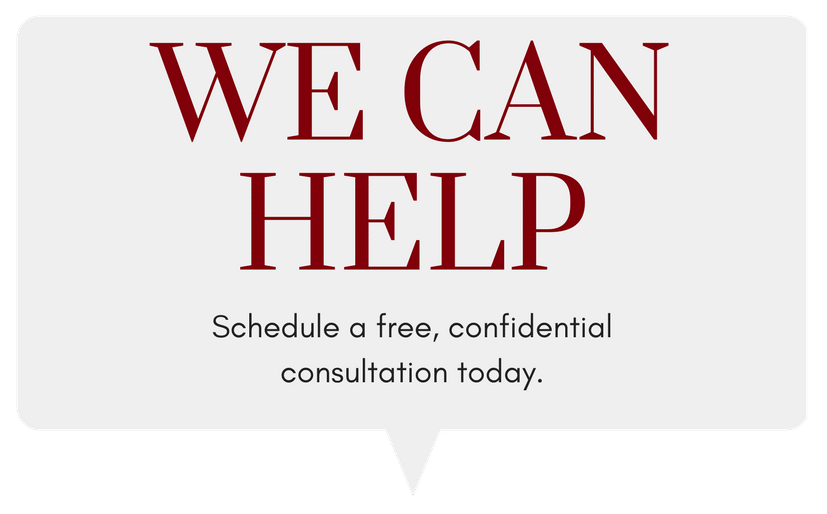 Speak with experienced criminal defense lawyer today, for free.
Fighting Against Weapons Charges
Are you facing accusations of weapons crimes or gun-related offenses in Atlanta? You need the help of a skilled weapons charges attorney to fight these allegations. A weapons charge is serious, and it carries harsh penalties. It involves the illegal buying, selling, or distribution of a weapon or firearm. Some of these weapons include rifles, machine guns, and grenades.
A conviction may lead to consequences such as hefty fines, probation, and imprisonment. At Conoscienti and Ledbetter, we understand weapon laws in Atlanta and can defend your rights in court. We can give you a good chance at receiving a positive outcome in your case.
What Are the Types of Weapon Charges in Georgia?
There are various reasons why you may be arrested for a weapons crime in Georgia. Some of these reasons include:
Unlawful possession of a weapon: Knowingly possessing a prohibited firearm is an offense.
Possession of a weapon in an unauthorized place: Carrying a weapon in an unauthorized building is an offense.
Possession of a weapon by a minor: If you are under eighteen, you cannot possess a firearm.
Illegal use of a weapon: Even if the weapon is legal, using it in an illegal manner is an offense. For example, pointing a gun at someone in a public place.
Assault with a weapon: Aggravated assault in Georgia with a deadly weapon is a serious offense.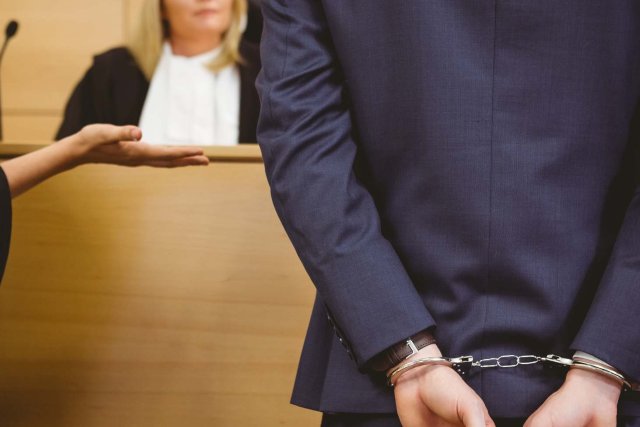 Are There Gun Possession Restrictions in Georgia?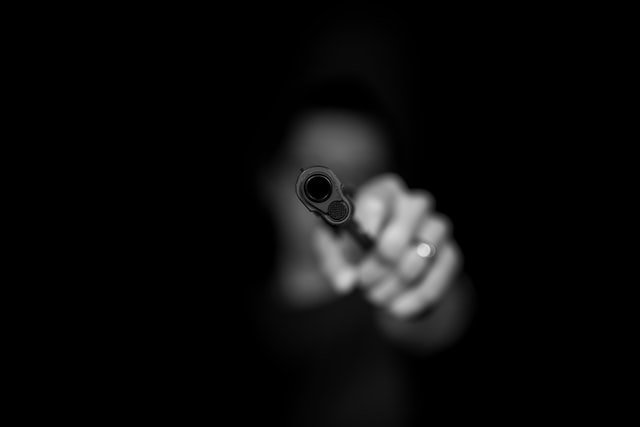 Georgia law has many restrictions on weapons possession. You may be restricted from possessing or owning a firearm if you:
Are a drug addict or an abuser of controlled substances

Are a fugitive who fled from prosecution

Are under twenty-one years old (eighteen if in the military)

Have a domestic or family violence conviction

Have a felony conviction

Have serious mental health issues

Have renounced your United States citizenship
Navigating the complexities of weapons possession laws in Georgia requires legal guidance. If you find yourself in a situation involving these restrictions or facing related legal concerns, don't hesitate to reach out to the experienced lawyers at Conoscienti and Ledbetter.
Speak with trusted criminal defense lawyer today, for free.
What Are the Consequences of Weapon Charges?
Weapon charges in Georgia can lead to serious consequences, varying based on the severity of the offense. A misdemeanor weapon charge, such as carrying a concealed weapon without the proper permit, can result in penalties like fines of up to $1,000 and potential jail time of up to 12 months.
On the other hand, a felony weapon charge, like being found in possession of a firearm as a convicted felon, can have more severe repercussions. Felony weapon charges are often classified by degrees, with higher degrees carrying more substantial penalties. For instance, a felony weapon possession charge could lead to several years in prison, substantial fines, and the loss of certain rights, such as the right to vote or possess firearms in the future.
Federal weapons charges carry more severe consequences, including longer prison sentences. Gun charges also result in a criminal record, which affects several opportunities. You may lose your employability, voting rights, and certain professional opportunities.
It is important to note that you may face weapon charges together with a charge for another gun-related crime. For example, possessing a weapon in an unauthorized place after committing burglary. In these cases, it is advisable to retain the legal counsel of a burglary charge defense lawyer. With our understanding of the criminal process, we can advocate on your behalf.
What Restrictions Apply to Gun Ownership in Georgia?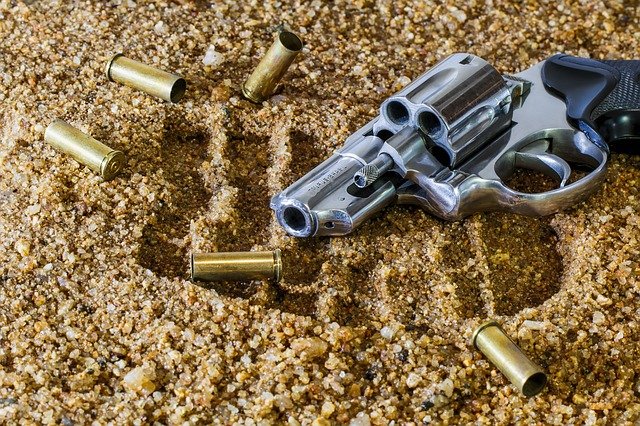 When it comes to gun ownership, Georgia citizens do not have unrestricted access. Under the GA Code 16-11-122, not all weapons can be carried legally in Georgia. The law prohibits the possession of the following:
Bazookas

Fully automatic machine guns

Grenades

Rocket launchers

Sawed off rifles

Silencers
Georgia law allows lawful weapon carriers to carry handguns without a permit. You may qualify as a lawful weapon carrier if:
You qualify for a weapons carry license under Georgia law

You are not prohibited from carrying a weapon

You have a license to carry a weapon in other states

You are a resident of another state who qualifies for a weapons carry license under Georgia law
Don't delay. Schedule a risk-free consultation today.
Where Are Weapons Prohibited in Georgia? 
You may carry a handgun in your home, vehicle, or while hunting. Nevertheless, not all public spaces allow for the carrying of weapons. Under Georgia law, the following places are off-limits, requiring authorization to carry a firearm:
Certain mental health facilities

Courthouses

Government buildings

Jail and prisons

Places of worship

Premises of nuclear power facilities

Restricted areas of commercial airports and security checkpoints

School properties and buildings

Within 150 feet of active polling stations
Knowing the firearm rules for different public spaces is essential. Our weapons charge lawyer can help you avoid a weapons violation. We can guide you through the Georgia weapons law. We can also prevent you from facing the consequences that come with a conviction.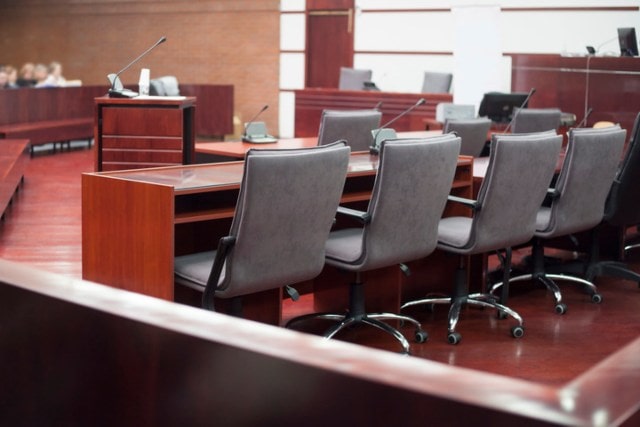 How We Assist Clients Facing Weapons Charges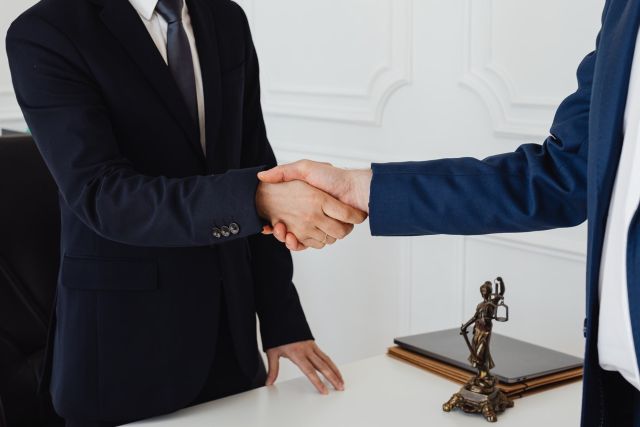 At Conoscienti and Ledbetter, we know an arrest for gun crimes can be devastating. We can provide you with the following services:
Aggressively fight your charges and help you obtain a not-guilty verdict

Create a defense against your charges by gathering evidence

Evaluate the facts of your case

Help you understand your charges and their consequences

Investigate your charges and analyze the prosecution's evidence against you

Navigate the Georgia criminal justice system and defend your rights

Negotiate a plea deal with the prosecution
In Need of Assistance? Get in Touch With a Weapons Lawyer
Georgia laws restrict gun trafficking, possession, and use. Weapon offenses are prosecuted seriously and carry mandatory minimum penalties for violations. If you were arrested for a weapon offense, you are probably frightened and confused. You may be convicted even if you thought that your act was lawful.
A conviction may permanently affect your right to bear arms in Georgia. A criminal record can affect your ability to access certain opportunities. Therefore, it is advisable to get in touch with a knowledgeable weapons attorney. Whether you were falsely accused or believe your right to gun ownership, you should not face your charges alone.
At Conoscienti and Ledbetter, we can fight your charges and protect your rights. If your case goes to trial, our lawyers will use their skills to defend you in court. We have experience handling weapons cases and can navigate the complexities of the legal system. Additionally, our aggravated assault attorney can handle your assault charges that involve the use of a weapon.
If you have been charged with a weapons offense in Georgia? Contact our law office today.
Decatur Office
(404) 328-7276
315 W Ponce de Leon Ave. Suite 400 Decatur, GA 30030