Trusted Civil Lawyer Atlanta, GA
Author: J. Blake Ledbetter, Partner, Conoscienti & Ledbetter
Mr. Ledbetter specializes in civil litigation in metropolitan Atlanta, Georgia, and possesses vast experience in civil lawsuits. Mr. Ledbetter was recognized as a SuperLawyers Rising Star in 2018 and 2019 in the area of Civil Litigation. Published on January 8, 2019, last updated on June 13, 2019.
A good civil law firm can make all the difference. Conoscienti & Ledbetter are award-winning attorneys who know what it takes to win civil cases in the state of Georgia.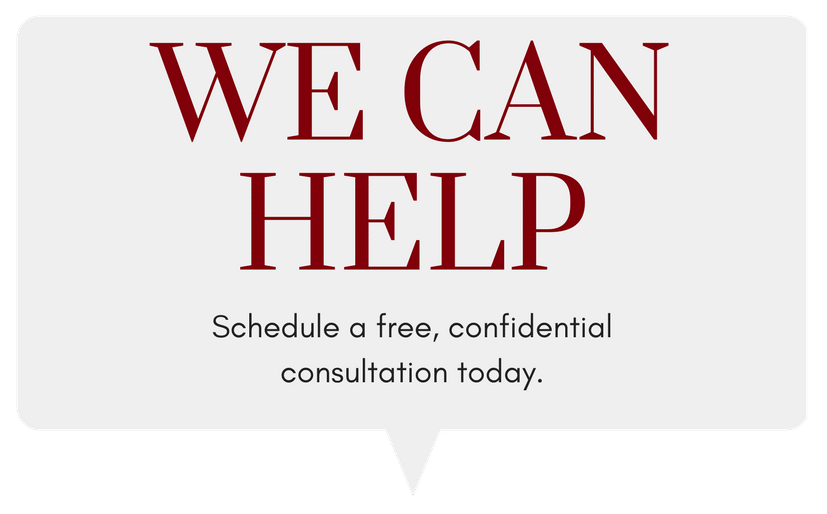 Talk to us over Georgia civil litigation matters today. Schedule a free consultation.
Civil law encompasses a huge variety of legal matters. In general, it is the area of law that deals with private issues between individuals instead of criminal issues.
So, when individuals or businesses sue one another over a certain dispute, that is considered civil litigation. In some cases, an individual is up against a powerful business, so it would be wise to have an Atlanta civil litigation attorney on their side.
Although it is often advised to avoid going to court, sometimes individual and business clients have no other choice but to have their civil litigation cases resolved in court. Whether there are certain civil litigation matters you want to pursue in court or you have been sued, consulting a civil litigation lawyer may be the best move.
An attorney can assist you with cases involving wills, trusts, and estates, construction law cases, civil rights infringements, business issues such as contract disputes and business formation, and property law. This type of law also includes a broad system of laws called tort law, which includes things like slander, fraud, and neglect cases, among others.
Civil litigation attorneys have experience arguing cases in court and will fight for the best possible outcome in your situation.
Experienced Litigation Attorney Atlanta Georgia Can Help
The team of experienced and passionate attorneys at Conoscienti & Ledbetter has over 43 years of combined professional legal experience in both criminal, as well as civil matters in the State of Georgia. We represent both individuals and businesses.
Joseph A. Conoscienti is a founding partner at Conoscienti & Ledbetter, LLC, and he specializes in criminal law but likewise has experience in general civil trial practice. He focuses on practice areas that include felonies, misdemeanors, drug crimes, DUI, traffic violations, and assault and battery.
J. Blake Ledbetter is a partner at Conoscienti & Ledbetter, LLC. He specializes in civil trial practice, specifically on business law, corporate law, contract law, and personal injury law, as well as property and construction law.
Conoscienti & Ledbetter is a small firm, able to provide an excellent representation of both criminal defense and civil law cases. If you feel that you have been the victim of unfair treatment due to your nationality, race, a disability, or any of the other protected characteristics in the Atlanta area, whether Fulton County, Cobb County, Dekalb County, or others, you should contact us and schedule a free consultation.
Business Lawyers Atlanta GA
Business legal representatives in Atlanta are responsible for handling cases involving the two separate aspects of businesses in the greater Georgia area. These two aspects are the regulation of commercial transactions via contract laws and the regulation of commercial entities through agency laws, bankruptcy, company, and partnership laws.
The basic role of business lawyers is to help the business owner as a client to avoid issues that may harm the business or lead to problems with the law. Contact a business law firm if you find yourself in a legal dispute involving:
Breach of Contract
Breach of Fiduciary Duty
Fraud
Licensing Disputes
Loss of Business Opportunities
Insurance Issues
Partnership Disputes
If you have tried to resolve a dispute with another party without making headway, you should consider contacting a competent attorney to help reach an amicable resolution.
Contact Atlanta Business Litigation Lawyers
If a competitor has gained an unfair competitive advantage by interfering with your business, it is time to contact a business litigation attorney. Facing a potentially-lengthy dispute and litigation can be frustrating and stressful. In fact, it can even derail a business if allowed to do so. Contact Conoscienti & Ledbetter law firm and let us help you.
Speak with trusted Civil rights Atlanta lawyers today, for free.
Atlanta Personal Injury Lawyer
Personal injury legal representatives provide defenses and solutions for lawsuits emanating from all forms of wrongful conduct.
Unlike with criminal laws, the United States government does not prosecute civil actions. Instead, such a case is always between a private plaintiff seeking financial compensation for the harm caused by the actions of a defendant.
In many personal injury cases, negligence is the underlying cause. If the situation is serious enough to be the result of criminal negligence, a criminal defense attorney should be consulted in case it goes to trial.
Among other issues, personal injury attorneys in Georgia litigate the following types of cases:
Accidents Involving Drunk Drivers
Birth Injuries
Brain Injuries
Child Injuries
Construction Accidents
Dog Attacks
Medical Malpractice
Nursing Home Negligence
Vehicular Accidents
Wrongful Death
If you have been hurt in an accident, you would benefit from having an experienced Atlanta GA personal injury and civil litigation attorney advising and representing you.
Civil Rights Law Firm Atlanta
Hiring a civil rights law firm can make a difficult and nerve-wracking situation easier. Not only will the firm help you understand the legal process and give you legal advice, but it will also provide a veritable blueprint of how to arrive at the desired result if you have been discriminated against or otherwise had your civil rights suppressed.
Laws were designed to ensure that all individuals enjoy equal treatment free from discrimination in a variety of settings. These include, but are not limited to, voting, lending, housing, employment, and education. Over time, there have been many changes and advancements in U.S. civil rights.
Civil rights lawyers take on the following types of cases:
Civil Rights Violations
Discrimination Based on Gender or Race
Employment Law
False Arrest and False Imprisonment
Invasion of Privacy
Police Brutality
Sexual Abuse
Violations of Constitutional Law
Working with a reliable law firm, allows you to feel more confident about your chances of a successful conclusion.
Don't delay. Schedule a risk-free consultation with a civil litigation lawyer today, for free.
Employment Attorney Atlanta
Employment practice areas are handled by employment attorneys. Employment laws are designed to regulate the relationships between workers and employers. Business owners and hiring managers are expected to be knowledgeable about these laws. Since this type of litigation law is prone to frequent revisions, though, it is not uncommon for business owners to be confused about the specifics.
Among others, these laws express the terms of employment, such as when someone can be hired and when he or she can work. They also include minimum wage laws, rules that ensure applicants and employees are not maltreated, or anti-discrimination laws. They also require employers to offer an employee a safe working environment, which may include health insurance options.
Employment legal representatives are instrumental in ensuring that businesses remain compliant with the following:
Civil Rights Considerations
Collective Bargaining Rights
Family and Medical Leave Rights
Minimum Wage Laws
Overtime pay
Safe Working Conditions
Additionally, employment attorneys advocate for workers who have been discriminated against for protected characteristics, such as age, race, and disability, among others.
Finding Quality Employment Lawyers Atlanta
With so many options, the process of finding quality employment law firm may seem daunting. You want a law firm that is not only knowledgeable of all recent revisions to laws but is also available to guide you through every step of the litigation process.
When hiring an employment attorney, choose one who has experience representing clients and handling cases similar to yours. Assess the law office's confidentiality and security protocols.
Decatur Office
(404) 328-7276
315 W Ponce de Leon Ave. Suite 400 Decatur, GA 30030