Mr. Ledbetter specializes in civil litigation in metropolitan Atlanta, Georgia, and possesses vast experience in business lawsuits. Mr. Ledbetter was recognized as a SuperLawyers Rising Star in 2018 and 2019 in the area of Civil Litigation. Published on July 25, 2018, last updated on May 16, 2019.
Finding a good Atlanta Business Lawyer can be critical to your company's success. Conoscienti & Ledbetter are award-winning attorneys who know the ins and outs of Georgia business law and can assist with your business's legal needs, whether you are a new LLC or a large corporation.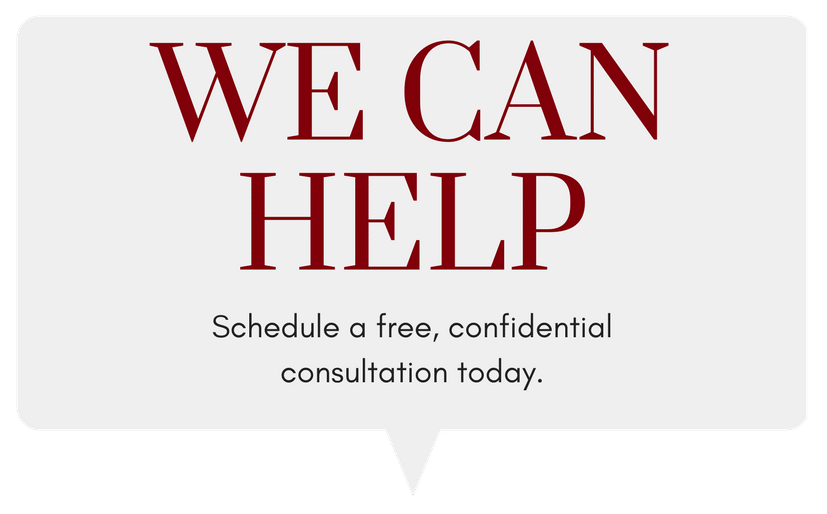 Experienced Atlanta Business Attorneys can offer useful legal advice.
Business Lawyers in Atlanta
A good Atlanta business lawyer is critical to your success, whether you are starting a new business or taking over an existing business. A business lawyer Atlanta can help you build an effective business plan, apply for a Small Business Administration loan, or write and review contracts and deals.
Having an Atlanta business attorney in your corner can ascertain that you understand just what you're committing to each time you write or sign a contract. That comes in handy with everything from signing a new client to leasing office space. There are legal pitfalls to every contract, and experienced business lawyers can help keep your company safe. An Atlanta business lawyer can represent businesses seeking to raise funds, crowdfund, sell or purchase a business, or even start a new business.
As your company matures and evolves, Atlanta business attorneys at Conoscienti & Ledbetter will be with you along the way, from the first writing of your business plan to the minute that you realize your need to incorporate or form an LLC to the initial huge deal you sign. A business attorney in Atlanta GA may also help you protect your intellectual property, copyrights, and trademarks.
Finding the Right Business Attorney Atlanta
The right Atlanta business attorney works with companies of all sizes, small businesses, and even brand new startups. Finding an attorney who works with all types of companies is a benefit. Your business may grow and change, and you don't want to look for a new business attorney with every new iteration of your company.
Conoscienti & Ledbetter: Skilled Business Attorneys in Atlanta GA
Joseph A. Conoscienti & J. Blake Ledbetter are experienced business attorneys in Atlanta GA, in addition to representing clients in criminal cases and other civil matters and areas of law. Our law firm is dedicated to supplying legal services of the finest quality to you and your company promptly with competitive and reasonable rates.
What Does a Georgia Business Attorney Do?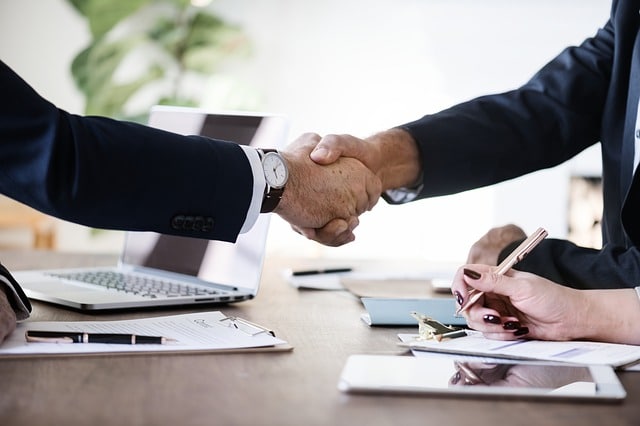 Hiring a Georgia business law firm makes the most sense for clients based in the state of Georgia as they will know all the particulars of Georgia business law. However, any experienced business lawyer will also be familiar with federal laws and regulations in other states.
The Georgia business attorneys at Conoscienti & Ledbetter form alliances with their business customers to help shape and execute business expansion strategies, reorganization, and much more. They give critical business advice on the taxation consequences of their clients' present activities and future plans.
They form new companies, from corporations and limited liability companies to partnerships and even nonprofit organizations. Their business attorneys advise on contracts, worker benefits, profit sharing, retirement programs, and risk management.
What Does an Atlanta Business Litigation Lawyer Do?
One thing to look for in an Atlanta business litigation lawyer is if they have experience in the courtroom. Some Atlanta business lawyers are focused on contracts and behind the scenes work, but the attorneys at Conoscienti & Ledbetter law firm also argue criminal and civil cases in court, so they have real litigation experience. They can handle any business litigation needs that arise with your company.
If you are a small business owner or medium business owner, you are aware that a disgruntled employee or a greedy business partner may do serious damage to your enterprise. Actually, if you are reading this page, then you may have already started to learn that the hard way. Even a seemingly small corporate law dispute can cause trouble if it is publicized.
If your business partner violates the conditions of your partnership, or a former worker steals trade secrets or other confidential information from your company, you have two choices: 1) let it go, or 2) take action to ensure it never happens again. If you let it go, you send the sign that others can take advantage of you without any repercussions. That is why you may need to use an Atlanta business litigation lawyer.
What Does a Business Partnership Attorney Do?
Partnerships are among the simplest and most straightforward business structures. This type of business makes sense for two or more partners who plan to join together and make their company a success. Partnerships need just some basic paperwork, and they avoid a lot of bureaucracy. For example, they seldom require public filings.
However, formation is a significant step for partnerships, just as it might be for almost any business enterprise. A business partnership attorney can review your documents and partnership contract and ensure that both the company and the individuals involved are protected.
Speak with trusted Atlanta business lawyers.
Why Do You Need a Small Business Attorney Atlanta?
Legal issues appear in a variety of contexts if you lead a small company. It could be a matter of entering into a new property agreement, copyright or intellectual property problems, or an issue associated with hiring and firing workers. It might even relate to what type of worker to hire, whether full-time employees or independent contractors like Uber. Believe it or not, these seemingly minor decisions can have huge implications.
Whatever legal issues you face, you'll need a small business attorney Atlanta you can turn to for guidance. Too often, small companies mistakenly believe they can wait until an issue arises to find a business lawyer. That may be an expensive business mistake.
Sometimes, when starting a business in Atlanta, a small business owner doesn't want to invest enough money to retain an attorney who has the knowledge of corporate law. However, hiring Atlanta business attorneys should be considered a form of legal insurance. These legal costs paid when starting can save a business owner a significant amount of money in the future.
Skilled small business lawyers can allow you to establish the right systems and contracts from the beginning as well as advise along the way so that the company won't run into larger problems later.
A Small Business Lawyer Can Help With SBA Loans
Many small business owners struggle with financing, especially in the early days of their companies. A small business lawyer can help identify funding sources and assist in applying for a popular funding option, a Small Business Administration or SBA loan.
An SBA loan provides a guarantee to lenders and banks for the money that they share with small business owners. This guarantee safeguards the creditors by promising to cover some of the loan if the company owner defaults on the loan.
When a business applies for an SBA loan, it's really applying for a commercial loan by means of a bank or approved SBA lender, structured according to SBA requirements and including an SBA guarantee.
Since the SBA loan alleviates risk in the loan process, it opens up lending to entrepreneurs and business owners who might not otherwise be lent money.
Business Formation Lawyers in Atlanta, GA
There is a lot to understand in business law, and business formation lawyers in Atlanta GA can certainly help. With many free or cheap legal advice and forms on the web, nothing replaces the depth of knowledge of an experienced business lawyer.
Although there are sites like Legal Zoom, Inc File, and many more, you should talk with a business lawyer prior to starting up your company in order to be certain you have all of your bases covered.  There may be legal nuances you may not fully understand or hidden tax benefits to choosing one type of business formation over another. For instance, did you know that:
You could be subject to a self-employment tax if you set up your own business?
There are four types of LLC?
Your personal assets, including your home, could be at risk if you do not set up your business correctly?
Correcting legal issues after the fact are frequently more costly and complicated than setting things up properly the first time. Contact an experienced and trustworthy business lawyer to help you form your business.
Georgia LLC Formation
Georgia LLC formation is similar to setting up another type of business in the state. You must file paperwork with the Georgia Secretary of State in order to establish your business. In the process of doing so, you have to choose a business name that has not been used already for a Georgia LLC.
You also have to choose a registered agent who can receive official documents on your behalf (you are allowed to act as your own registered agent in Georgia). Other pieces of the Georgia LLC formation process include paying a small fee to the state, and later you may need to get an EIN or Employer Identification Number for tax purposes.
A business lawyer in Atlanta GA can assist in all of these tasks and let you focus on running your startup or a new business.
Setting Up a Corporation in Georgia
Setting up a corporation in Georgia is similar to establishing an LLC, although there is more paperwork and some additional steps.
You will need to file a Certificate of Incorporation, write bylaws, set up a corporate records book, appoint directors, and possibly issue stock. With this added complexity, a Georgia business attorney will definitely come in handy.
Don't delay. Schedule a risk-free business consultation today.
Contract Attorney Atlanta
A contract attorney Atlanta focuses on contract law, which is the type of business law relating to creating and upholding agreements. Simply put, a contract is an agreement that someone can ask the court to enforce the law. Contract law governs establishing contracts, carrying them out, and deciding upon a reasonable remedy when there is a disagreement.
Atlanta Contract Lawyer
Every person who conducts business utilizes contract law, whether they are aware of it or not. That means almost everyone could benefit from consulting with an Atlanta contract lawyer or a business law office.
Law firms and their customers use contracts whenever they buy and sell products, license new activities or products, for employment or insurance agreements, and much more. Contracts enable these transactions to go more smoothly and avoid misunderstandings in the law. Contracts make certain the people or entities in a transaction are aware of all the terms and conditions.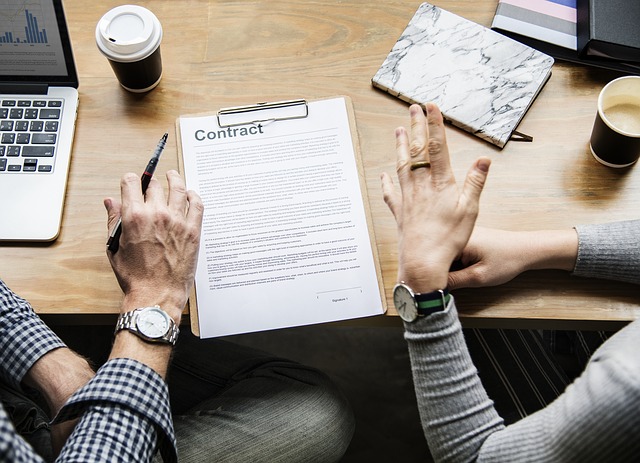 Companies are controlled at the national and state levels, so Georgia corporation law is only one piece of the puzzle for state business owners.
Business laws are usually meant to enable competition, which can be good for consumers and the economy. Georgia deceptive trade practice legislation, for example, prohibits false advertisements, along with other provisions. So, all Georgia corporations need to be aware of these laws and avoid running afoul of them.
Georgia Business Law
Much of Georgia's business law related to business formation is described in Title 14 of the Georgia Code. Things explained in this section of state law include corporation formation, laws governing shareholders, merger and sale laws, etc. If something is unclear, make sure to contact an experienced Atlanta business attorney.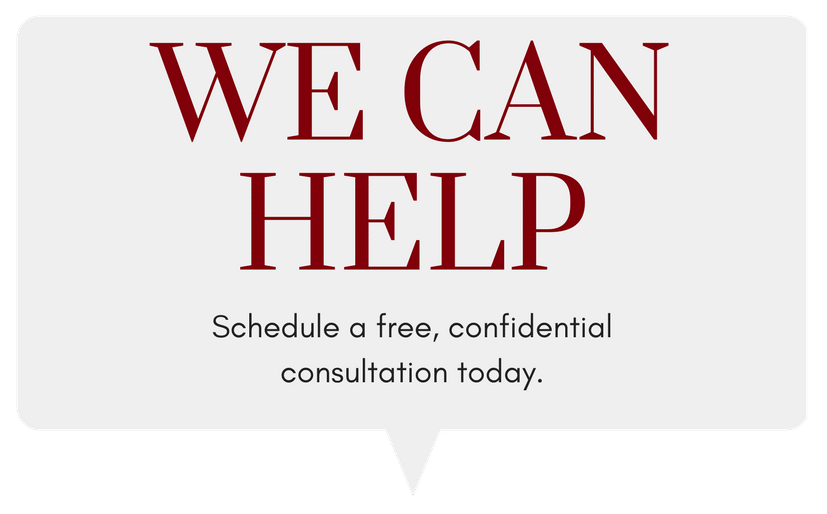 Consult with an experienced Business Lawyer in Atlanta for free.
Atlanta Business Law Firm
Conoscienti & Ledbetter is a dynamic and engaged Atlanta business law firm. Their lawyers rely on principles of honesty, integrity, efficiency, and compassion in their pursuit of justice, whether fighting a criminal drug charge or assisting in your startup's formation.
With over 35 years of combined experience, their attorneys provide competent and trustworthy representation in many areas of law. Business law has always been a special focus for Mr. J. Blake Ledbetter in particular, and in fact, he is Lead Counsel Verified for the legal discipline of Business Law as well as being named a 2018 SuperLawyers Rising Star.
Conoscienti & Ledbetter law firm has experienced, responsive, and trustworthy Atlanta business lawyers who will take care of your company as though it was their own.
Decatur Office
(404) 328-7276
315 W Ponce de Leon Ave. Suite 400 Decatur, GA 30030