Trusted Atlanta Slip and Fall Lawyers
A slip and fall accident attorney in Atlanta, GA, like those at Conoscienti, Ledbetter & Archer can help if you or a loved one has been injured by taking a fall that was no fault of your own. Learn everything you need to know about these cases.
Mr. Ledbetter specializes in civil litigation in metropolitan Atlanta, Georgia, and possesses vast experience in wrongful death lawsuits. Mr. Ledbetter was recognized as a SuperLawyers Rising Star in 2018 and 2019 in the area of Civil Litigation. Published on February 5, 2020, last updated on February 25, 2020.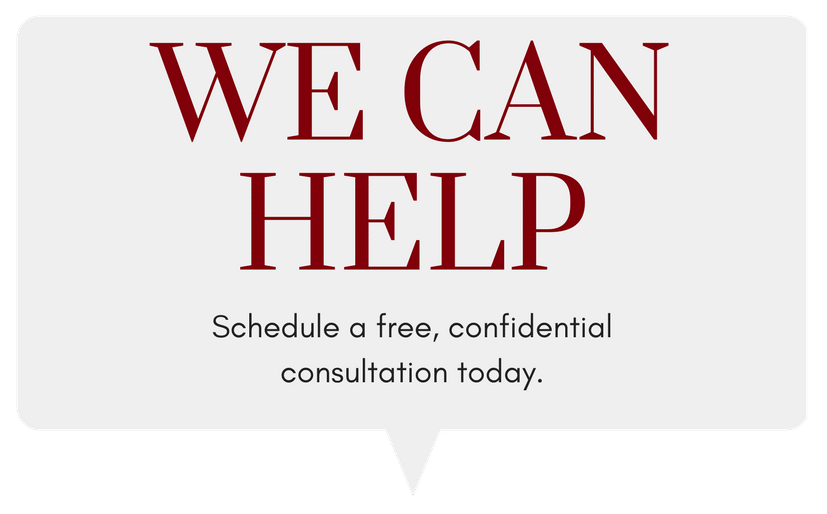 Get a free case review from experienced attorneys.
Atlanta Slip & Fall Attorney
Slip and fall accidents are the reason for 1 million emergency room visits in the United States annually and result in about 15,000 deaths each year. These sorts of mishaps can occur anywhere – grocery stores, shopping malls, dining establishments, hotels, amusement parks, apartment buildings, and even in personal homes and workplaces.
A lot of times, these fall accidents could have been prevented if appropriate precautions had been taken by someone other than the injured or if the negligent property owner had been more mindful about keeping a safe and hazard-free property. Those whose negligent acts resulted in people getting injured in these types of accidents can and should be held responsible for the injuries caused by their negligence.
Atlanta Slip and Fall Attorneys
The liability of those who were possibly accountable depends upon the guidelines of the jurisdiction where the incident happened and the details of the specific case. If you or a loved one has been injured in an Atlanta GA slip and fall accident, you don't have to go through this alone, and you may be entitled to financial compensation. Experienced slip and fall attorneys like those at Conoscienti, Ledbetter & Archer can determine the liability for your slip and fall case and help you recuperate damages associated with the injury so you can focus on what matters most: your recovery.
Slip and Fall Negligence Cases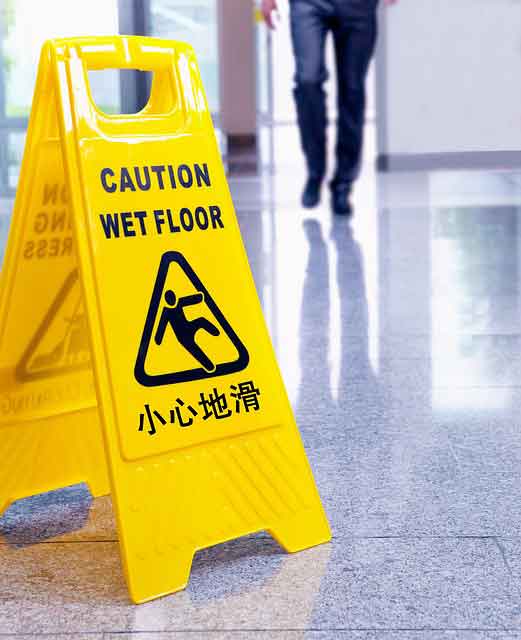 Whether you are pursuing a settlement with an insurance company or submitting an injury claim, to win your case you must be able to show that somebody else – typically the property owner where the accident took place – is lawfully accountable for your injuries.
Common causes of slip and fall accidents can include typical building code violations such as holes in the parking lots or uneven grounds and poor lighting. But, a cause of a slip and fall accident can also be a slippery floor, an open trench, a water leak, a defective staircase, or another potentially dangerous condition.
In any injury case, the most significant factors that determine the final outcome are the plaintiff's ability to establish negligence and causation. Negligence describes a party's failure to take the appropriate care owed to another party. Causation describes showing that this negligence is what causes a trip or slip and fall accident and caused the plaintiff's injuries. If a party was irresponsible and triggered the fall, that party is accountable for the victim's injuries.
Georgia Comparative Negligence
What occurs if both parties in slip and fall accidents were irresponsible and contributed to the accident? In the State of Georgia, comparative negligence enables victims to recuperate damages even if they were partly to blame for the accident. However, Georgia is a modified comparative negligence state. This indicates that while slip, trip, and fall victims in Georgia can recuperate damages for their injuries even if they were partly at fault, parties who are half or more at fault can not recuperate any damages. This law can considerably impact your claim settlement, so gathering the very best proof to show neglect and causation is essential.
Dealing with insurance companies in slip or trip and fall accidents can be also tricky. For example, under Georgia law, a private property owner may not be held liable for injuries if there have been an evident dangerous condition and the injured person didn't pay enough attention and walked into it. Because of that, insurance companies of the property owners often claim that victims could have avoided getting hurt, but failed to do so.
Proving negligence is not simply a game of pointing fingers. To exhibit the property owners' carelessness, the personal injury lawyers at Conoscienti, Ledbetter & Archer will examine the facts of your accident, put together police reports and eyewitness statements, consult expert witnesses as required, and take other actions required to establish fault. Lawyers at our law office will do their best to get you the compensation you deserve.
Injured by taking a fall? Our legal team can help.
Atlanta Premises Liability Lawyer and Slip and Fall
A property owner has a responsibility to keep a secure environment so that people who visit their property don't sustain injuries while on the premises. If a visitor sustained got injured at another person's home or business, the property owners' negligence could be determined as the cause of the accident. This is referred to as premises liability, which holds property owners and residents liable for accidents and injuries which occur on their personal property.
Premises liability is among the most frequent grounds for slip, trip, and fall personal injury claims in Atlanta. Unsafe property can lead to injuries such as slips, trips, and falls that could have been prevented if greater care had been taken. Frequently, these mishaps come down to negligence by the property owner and violations of legal responsibilities.
Contact Slip and Fall Atlanta Premises Liability Attorney
A premises liability case that includes proving that the property owner didn't keep the premises safe can be complex and time-consuming. Also, managing a personal injury claim can be challenging, and that's why you want a Georgia slip and fall accident attorney who is experienced in premises liability cases. When you are facing a life-changing injury, you don't need to take on a company, its insurance provider, and its lawyers alone. You need an experienced lawyer who can fight for you.
If you got injured on somebody else's property, don't hesitate to get in touch with an Atlanta premises liability lawyer at Conoscienti, Ledbetter & Archer for a free consultation. We are prepared to take your case to trial if necessary to secure the compensation that you rightfully deserve.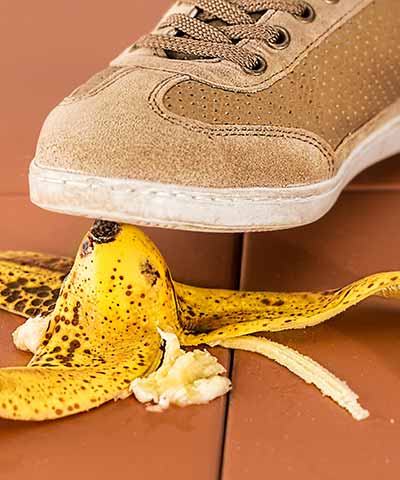 Why Hire an Atlanta Slip and Fall Lawyer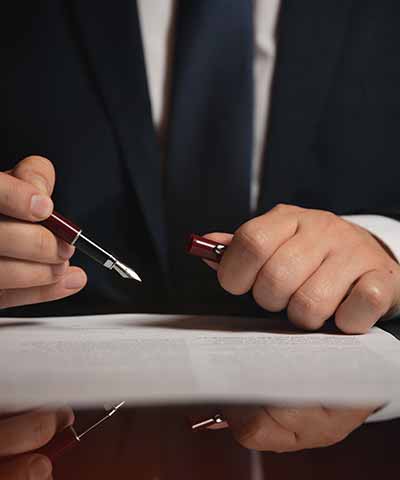 Following an Atlanta slip and fall accident, hiring a skilled personal injury lawyer is one of the most important steps you can take to receive the full compensation you deserve for your losses and slip and fall injuries.
Among the most challenging, but essential, elements of winning trip and fall claims are showing proof of liability. For example, if your fall took place in public property or place, such as the slick flooring of a supermarket, then the store might be responsible for your injuries if they did not post the proper caution signs to keep their property safe.
Showing such responsibility can be troublesome for anyone who isn't a legal professional. Insurance companies retain expensive legal teams to handle these types of cases and do all they can to overpower victims of slip and fall accidents. With a civil lawyer Atlanta GA from Conoscienti, Ledbetter & Archer developing your legal case, you will not need to worry about gathering evidence that establishes liability for your losses and injuries. While you focus on your recovery, we will be busy building an effective legal strategy on your behalf.
Top Slip and Fall Attorney Atlanta
With skilled slip and fall lawyers on your side, you stand to win a settlement that is considerably larger than if you tried to pursue it alone. With over 40 years of combined experience, our Atlanta GA personal injury lawyers know how to successfully construct an effective slip and fall claim.
Our dedication to you and your case is clear: we will fight for you, and our lawyers will not give up until the job is done. If the insurance companies will not play fair by offering the settlement you are entitled to for your injuries and losses, our firm is willing and ready to take them to court to fight for justice. While other law offices surrender if they can't work out a good settlement, the personal injury attorneys at Conoscienti, Ledbetter & Archer dig in their heels and keep persisting.
Don't delay. Contact us and schedule a free consultation.
How Settlements are Determined for Slip and Fall Cases
The objective of awarding a settlement in an injury case is to make the victim whole — that is, to put him or her in the same position he or she would have remained in had the accident not happened. Thus, courts will award compensatory damages in successful suits regarding these types of accidents.
When these accidents take place, the expenses of medical bills, lost wages, psychological distress, trauma, and other damages can be catastrophic. In the most serious cases leading to significant disability or wrongful death, the expenses might be even higher, and the victim's family might be left without a stable income or the company that their loved one offered.
Payment in these cases might consist of recovery of your medical expenses along with lost earnings and other associated expenditures. When it comes to severe injuries, you may likewise be entitled to payment for pain and suffering in addition to any long-term physical problems, scarring, or disfigurement you may experience due to the accident, along with a diminished ability to enjoy life. Likewise, if a loved one has passed due to an Atlanta slip and fall accident, the survivors and estate may be entitled to compensation for medical expenses and funeral costs, along with healing from psychological discomfort and suffering, loss of assistance and services, and loss of companionship.
Slip and Fall Out of Court Settlement Amounts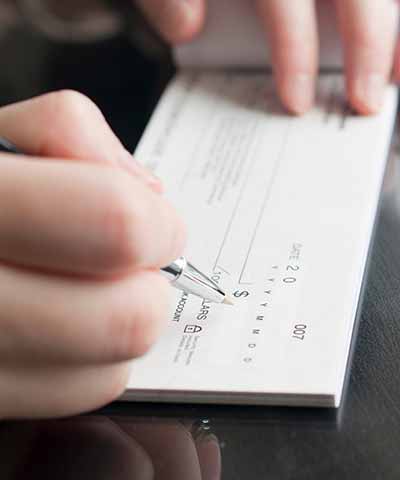 If you're considering making a slip and fall claim, you're most likely questioning just how much you can anticipate receiving if your case settles, or in the unusual occasion that it goes to trial. Every circumstance varies, but there are some crucial elements that enter into play when determining the value of your injury settlement. Because these damages are compensatory, the real dollar amount you might receive in a slip and fall case primarily relies on how seriously you were injured in the fall– the more serious your injury, the higher your settlement will be.
The majority of these cases will settle out of court. This indicates that the victim and the property owner, through their insurance company, will negotiate a settlement amount. Usually, this includes the victim accepting a settlement somewhat smaller than what they were initially anticipating; however, they will not have to take the case to court and they will have the funds they require to begin the healing process. Under these compromises, both sides are left satisfied despite the victim receiving a little less, and the insurance company paying a bit more than they had anticipated.
Often, the negotiations procedure followed in these settlement cases can feel intimidating. Without representation from slip and fall injury lawyers, the property owners and their insurance company might attempt to play a game of hardball in hope that you'll choose the smallest possible settlement. With a dedicated legal advocate on your side, insurance company adjusters will know that you're being notified about what your case is truly worth, and you're far more likely to obtain a reasonable settlement.
What Can You Expect for Slip and Fall Accidents Settlement Amount?
Determining your damages in this type of case is among the trickiest parts of the slip and fall lawsuit process. Some of your damages, like medical bills and lost wages, are fairly simple to compute; however, there are also less clear damages involved in many cases. In cases involving long-term injury, "subjective" damages are less concrete, and they require strategic estimates regarding what your damages will be for many years to come. This is the same for damages from pain and suffering, which are often highly contested in settlement and claim cases. The damages you are entitled to depend upon the severity of your injuries, but in all cases, damages in an accident case aim to fully and fairly compensate you for your losses.
Ultimately, the settlements you will receive after this kind of accident will depend on the slip and fall accident lawyers you choose to have on your side. If you have been hurt in a slip and fall accident, your case is worthy of dedicated Atlanta slip and fall attorneys at Conoscienti, Ledbetter & Archer. No other Atlanta GA law firm has the resources and understanding required to get you an optimal settlement for your claim. Contact us today for a free case evaluation.
Decatur Office
(404) 373-5800
315 W Ponce de Leon Ave. Suite 400 Decatur, GA 30030
Rome Office
324 Broad Street, Rome, Georgia 30161