Trusted Criminal Defense Lawyers 
Criminal Defense Attorneys in Atlanta Georgia may be your saving grace if you or a loved one is facing criminal charges. The attorneys at Conoscienti & Ledbetter have over 30 years of experience fighting for their clients in Atlanta's courts.
Mr. Conoscienti specializes in criminal law but likewise has experience in general civil trial practice. Joseph Conoscienti is a part-time Associate Judge for the Municipality of Avonndale Estates, Georgia. Published on August 5, 2019, last updated on August 24, 2019.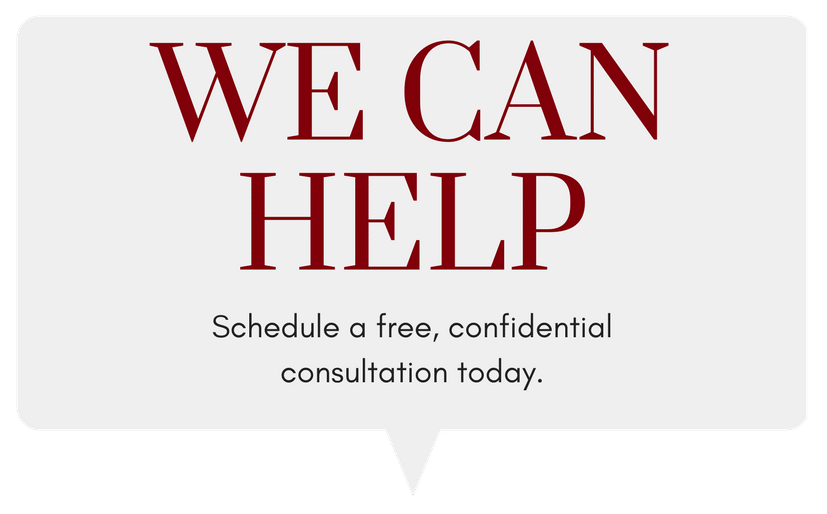 Speak with an experienced defense lawyer today, for free.
Finding yourself facing criminal charges can be rather upsetting, whether you are innocent or at fault. Everyone is worthy of a reasonable shot at protecting themselves, and it is their fundamental right to do so. Some people might recommend that you combat your own case – however, browsing through the legal system by yourself can be incredibly difficult and complex, which is why it is always preferable to work with an attorney on these legal cases. 
Criminal Defense Attorneys in Atlanta GA
There is no reason one must face this difficult time alone. The trials, documentation, pleadings and comparable legal treatments only inflate the stress and anxiety you may be experiencing. Having somebody experienced with the law at hand can be very practical. Continue reading to learn more about how a criminal  lawyer can help you from the dedicated attorneys at Conoscienti & Ledbetter.
Why Hire a Criminal Attorney?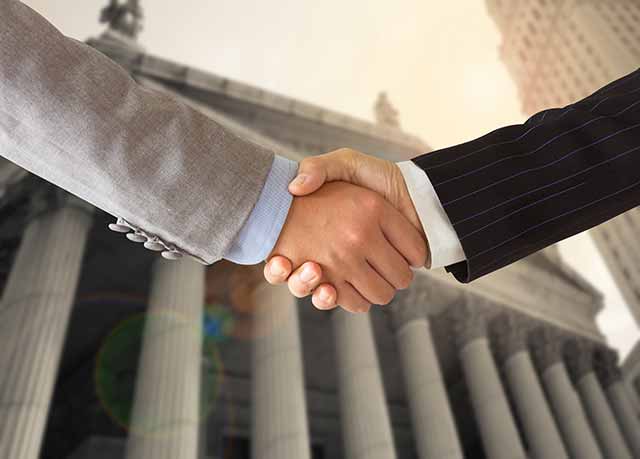 Being charged with a criminal offense, no matter the severity, is never a light matter. An individual dealing with criminal charges faces the risk of serious consequences, including prison time, a criminal record, and loss of relationships and future job opportunities. While some legal matters can be dealt with alone, a criminal arrest of any nature necessitates the legal suggestions of a highly qualified criminal lawyer who can secure your rights and fight for the very best possible result for your case.
Reasons to Hire a Criminal Attorney Atlanta GA 
If you're facing criminal charges, a defense attorney like those at Conoscienti & Ledbetter can help you understand:
The nature of your charges
Possible defense strategies
Potential plea bargains
Expectations after trial or conviction
A criminal charge doesn't have to ruin your life, especially if you proactively seek legal counsel and take the right steps. We can help.
Speak with trusted criminal defense attorneys today, for free.
What Does a Criminal Attorney in Georgia Do?
A defense attorney satisfies a wide range of crucial functions throughout the course of a criminal case. Most importantly, he or she is accountable for the defense of an individual who is charged with a criminal offense and speaks on their behalf to secure the best possible outcome. The duties of a lawyer in this area of law include interviewing with the client about the case, investigating the case, analyzing the evidence, keeping the client informed about the case, jury selection, plea bargaining, trial participation, and negotiating a lighter sentence.
Defense Attorney Duties
When a defense lawyer first meets with a client, he or she will try to learn as much about the case as possible. This involves thorough questioning of the client to determine possible defenses. In addition to speaking with the defendant, experienced trial lawyers will further investigate the case, which may include questioning law enforcement about which procedures were used in the case and speaking with witnesses who may have knowledge about the case. The lawyer may also interview an expert witness about his or her potential testimony.
Included in the rights of an attorney is the ability to review the prosecution's case prior to its submission to the jury, which allows the lawyer to discover holes that can be used against his or her client. With this knowledge, the lawyer can prepare an appropriate defense strategy, which includes examining any evidence both presented to them and/or acquired through independent investigation.
Throughout the progression of the case, criminal defense attorneys will keep consistent contact with the defendant to explain any developments and to keep him or her rightfully informed. 
Once the case begins going to trial, a trial lawyer will assist with the process of jury selection. This involves assessing each juror and determining any possible biases against the defendant and requesting their removal if deemed necessary. The lawyer is also responsible for speaking with the prosecutor about the case's status and negotiating a plea bargain with him or her, which may assist in securing a deal that favors the defendant by reducing his or her potential punishment.
Above all, however, a criminal defense lawyer's core duty is to fight for his or her client throughout the trial. This includes examining witnesses, cross-examining the state's witnesses, and trying to persuade the jury that the burden of proof has not been met by the prosecution. 
While an experienced criminal defense lawyer's primary goal is to prevent his or her client from being sentenced for the crime, this is not always possible. If the defendant has been sentenced for the crime, criminal defense attorneys will remain by their side, representing them throughout the case's sentencing phase with their best interests in mind. At this stage, a skilled trial lawyer in Atlanta like those at Conoscienti & Ledbetter will fight to limit the amount of time that his or her client spends behind bars and discuss incarceration alternatives with their freedom and their future in mind.
Criminal Lawyer Atlanta GA Benefits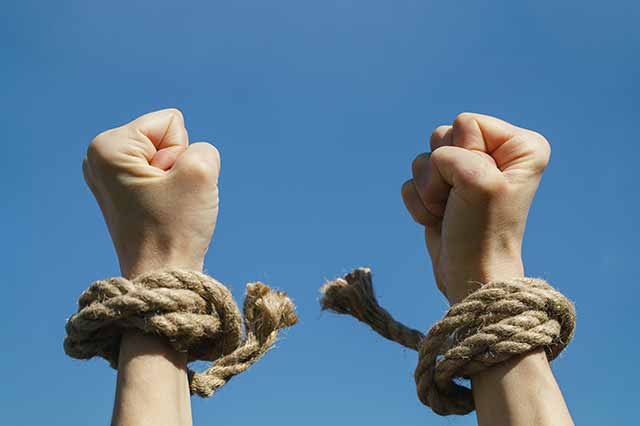 If you have been charged with a crime, an experienced Atlanta criminal defense lawyer can help in the following ways:
Provide valuable knowledge and experience to the case  
Assess the variables of a case  
Reduce sentences
Reference past important cases
Why Choose a Criminal Lawyer
When an individual has been charged with criminal activity, particularly if there is the possibility that he or she might face jail or prison time, it is in their best interest to hire a criminal lawyer. While lots of people feel as though they can represent themselves, the advantages of a criminal lawyer are especially important. Thinking about the possible charges of a crime, consulting a criminal lawyer is a choice that makes itself.
A great Georgia criminal lawyer will understand the ins and outs of the state's criminal code. They have the capability to examine a case and figure out whether the person has an opportunity to fight the allegation based upon years of experience with and knowledge of the law. 
Oftentimes, cases get dismissed or tossed out due to the fact that appropriate legal treatments were not followed throughout the arrest or detainment of a person. There have actually been numerous circumstances in which proof that might be destructive to the offender's case has actually been rendered unusable since an educated lawyer discovered a specific law or legal procedure that permits it. Criminal procedures are not cut and dry; there are lots of variables and elements of each case that must be considered, which is why hiring a criminal lawyer is so vital to securing your rights. 
Criminal Lawyers Benefits
If there is no possibility of the accused being deemed innocent, great criminal lawyers understand how to strike deals and negotiate lower sentences. By supplying particular info or time savings, a criminal lawyer can get district attorneys to lower prison or jail time considerably. The majority of district attorneys aren't as ready to strike offers with offenders who represent themselves. 
The attorneys at Conoscienti & Ledbetter suggest that since criminal attorneys have a large base of understanding and experience concerning laws and statutes, they have the ability to easily reference past crucial cases that might pertain to the defendant's case. Sometimes, the referencing of previous cases can assist a presently accused individual's opportunities for winning. On the occasion that they aren't knowledgeable about a previous case, they can quickly investigate to guarantee that they are representing their client to the very best of their capabilities. People representing themselves normally do not have the resources or understanding to perform this sort of research study by themselves.
Don't delay. Schedule a risk-free criminal defense consultation today, for free.
What to Look for in a Criminal Defense Attorney
Experienced criminal defense lawyers regularly deal with a range of criminal cases, including felonies, misdemeanors, drug charges, white-collar crime, and numerous other state and federal criminal offenses. When looking for the right Atlanta criminal defense counselor for your case, you'll have the most success focusing on the attorney's proficiency, skills, knowledge of the law, and dedicated practice areas that are related to your case.
Due to the nature of what's at stake, it's crucial that the lawyer you work with has the required ability level required to defend the case, and is the one who actually carries out most of the work. You might require somebody familiar with crime scene investigations, interviewing sources, and/or comprehensive understanding of evidence such as polygraphs, sketches, pictures, and videos.
Additionally, since criminal laws and the penalties for crimes are different in each state, it's vital to hire an attorney that has experience with the state and local laws and rules of the court in which they are defending you. Joseph A. Conoscienti and J. Blake Ledbetter, the attorneys at Conoscienti & Ledbetter, have been proudly serving Atlanta since 1981, meaning that they possess immeasurable knowledge and experience in the laws and legal procedures of both the city of Atlanta and the state of Georgia.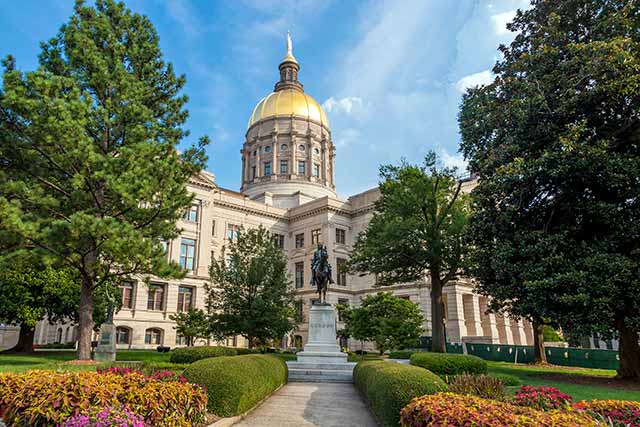 If you are looking for qualified Atlanta criminal defense attorneys to represent your case, Conoscienti & Ledbetter is here to help. The attorneys at Conoscienti & Ledbetter have over 40 years of combined experience in a number of criminal defense areas, including felonies like drug distribution and possession, aggravated assault Georgia, homicide, including vehicular homicide GA, white-collar crimes, and burglary, as well as misdemeanors such as DUI/DWI, assault and battery, traffic violations handled by the Fulton County and DeKalb County traffic court, and juvenile crimes. 
Defense Attorney Atlanta Georgia
If you or a loved one has been charged with a crime in Atlanta, Georgia, don't hesitate to contact the award-winning Atlanta criminal defense lawyers at Conoscienti & Ledbetter. Our goal is to represent you through every step of your case to fight for your rights, your freedom, and your future.