CHANGES DUE TO THE CORONAVIRUS
Out of concern for the health of our clients and staff, our office is working remotely part time. We are continuing to communicate with our clients, work on your cases and respond to all of your requests via email and phone as quickly as possible under the circumstances. Be assured that we are working hard for you, helping our clients, and doing everything we can to assist you, while we keep you and our staff safe. We encourage you to email us unless your request requires immediate attention.
FIERCELY COMMITTED
Atlanta Lawyers
INDIVIDUALLY TAILORED REPRESENTATION
The legal team at Conoscienti & Ledbetter, LLC rely on principles of honesty, integrity, efficiency, and compassion in their pursuit of justice. With over 35 years of combined experience, they provide competent and trustworthy representation in a multitude of areas of law.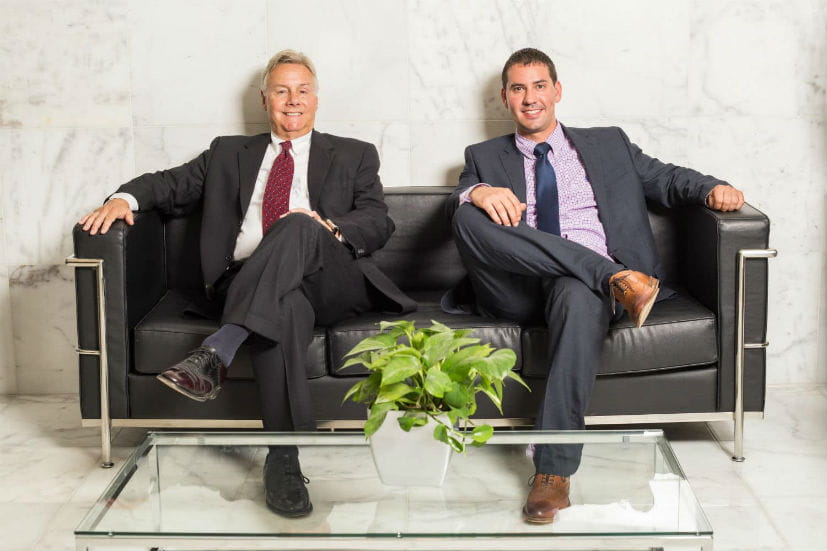 Joseph A. Conoscienti & J. Blake Ledbetter
Conveniently Located Lawyers in Atlanta, Georgia
Conoscienti & Ledbetter, LLC is a team of dynamic and engaged Atlanta attorneys The firm is located in downtown Decatur, Georgia, a few miles east of Downtown Atlanta, Georgia. Although the Office of Conoscienti & Ledbetter, LLC, is located in Decatur, they provide representation in the entire Metro Atlanta area. The accomplished and zealous law firm Conoscienti & Ledbetter, LLC represent both individuals and businesses and are dedicated to achieving the best possible outcome for every client.
The attorneys at Conoscienti & Ledbetter, LLC rely on principles of honesty, integrity, efficiency, and compassion in their pursuit of justice. With over 40 years of combined legal experience in the State of Georgia, they provide capable and dependable representation in a multitude of areas of law.
In the event that the attorneys at Conoscienti & Ledbetter, LLC are not licensed to practice law in a certain jurisdiction where a case resides, they can provide representation by retaining, at no additional cost to the client, trusted local counsel. Local counsel can then, where necessary, apply to have one of our partners admitted "pro hac vice" (which means to admit the attorney for that one case), thereby allowing them to continue to oversee and manage the client's case or to personally represent the firm's client.
PHONE
EMAIL
FACSIMILE
(404)-373-5804
LOCATION
315 W Ponce de Leon Ave.
Suite 400
Decatur, GA 30030
HOURS
M-F:  9:00 am to 5:00 p.m.
Sat:  By appointment only
Sunday: Closed
Our Practice Areas
With over 35 years of combined experience as lawyers in Atlanta, they provide competent and trustworthy representation in a multitude of areas of law.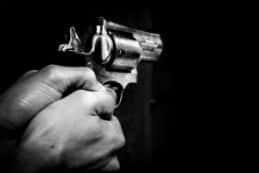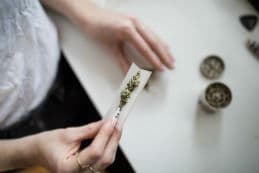 Drug Crimes & DUI
Georgia Drug Laws, Drug Possession, Drug Distribution, and Trafficking. Driving Under the Influence (DUI) and more.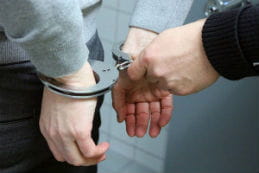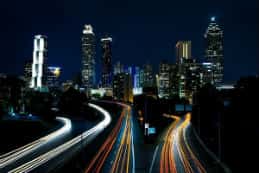 Business Transactions & Litigation
Contract disputes, business formation, business disputes, corporate law, and more.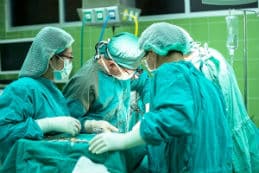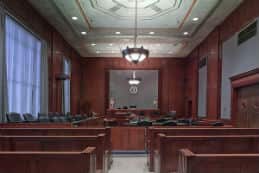 Wrongful Death
If a loved one has passed by the negligence or misconduct of another person, company or entity, you may be interested in a wrongful death lawsuit in Atlanta.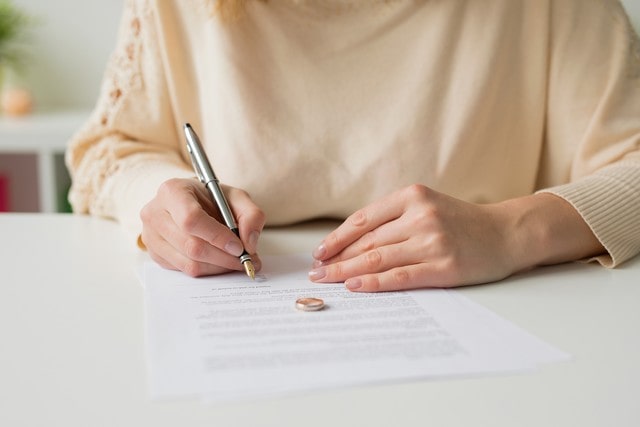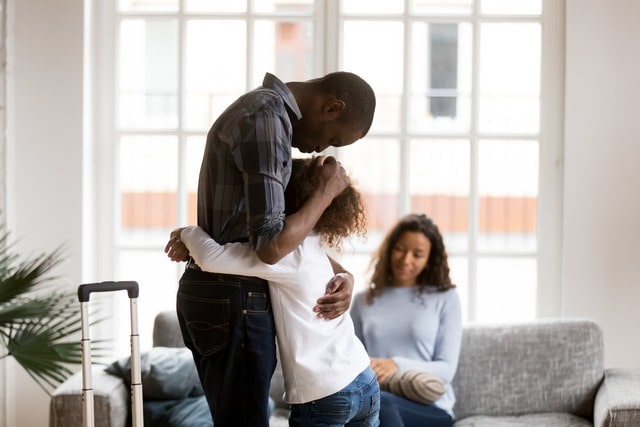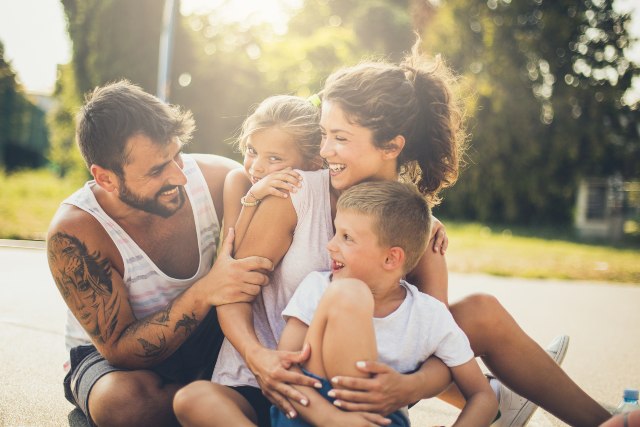 Don't Just Take Our Word For It
"I highly recommend working with Blake and Joe! I heard a lot of great things in their line of work from many law firms and clients. They are very prompt and super professional at all times. They helped me out in a situation I had earlier this month, they made sure I was fully aware of what the process would be and I always got my questions answered. They are very knowledgeable in their line of work. If you want two amazing lawyers by your side make sure top call Blake and Joe!!"
"One thing that stands out about Blake and Joe is the level of communication they provide to their clients. I know when I reach out to them I will get an answer or a quick response back. I never worry about not speaking to my attorney and this is why I recommend everyone I know, including my family to them. Thank you guys for providing outstanding customer service!"
"Extremely rigorous and thorough law firma for my business. Have provided much-needed insight when asked and also have been a "bulldog" to help us get what we needed in a dispute. Would not use anyone else for my legal needs."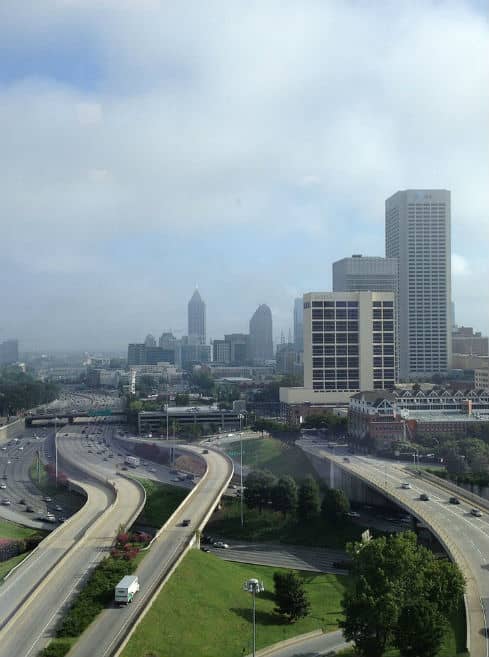 Trusted Atlanta Lawyers are here to help
The Atlanta attorneys at Conoscienti & Ledbetter, LLC are here to help. As you may have read, the reviews that have been generously offered by clients speak for themselves. If you are seeking a firm that provides individualized attention to your case, responsive communication, and aggressive representation – look no further.
Experienced Atlanta Trial Attorneys rely on the principles of efficiency, honesty, compassion and integrity
At Conoscienti & Ledbetter, LLC, we rely on more than just legal principles when representing our clients. We rely on the principles of efficiency, honesty, compassion, and integrity when pursuing justice for you. Our lawyers, partners Joseph A. Conoscienti and J. Blake Ledbetter, have a combined 43 years of legal experience. After practicing law for that long, you can trust that our attorneys provide trustworthy and competent representation in many areas of law. We will take both civil and criminal cases, and our clients include businesses and individuals in Atlanta, GA.
We are located in downtown Decatur, Georgia and represent law clients in the entire Metro Atlanta area.
Our firm and attorneys are involved in esteemed legal organizations on the local and national levels such as the Georgia Trial Lawyers Association, the American Association for Justice, and the Georgia Association of Criminal Defense Lawyers. On an individual level, Conoscienti & Ledbetter attorneys are civic-minded, dedicated to their clients, and award-winning. In 2018, partner J. Blake Ledbetter was named a Rising Star by Superlawyers.com for his work in Civil Litigation.
Outside Counsel & Language Assistance (Se Habla Español)
Our experienced attorneys are ready and devoted to getting the most favorable outcome for our clients in Atlanta. Whether you are facing criminal charges or taking on a personal injury suit, you can trust Conoscienti & Ledbetter to pursue justice on your behalf. Even if you need assistance outside of the jurisdictions our attorneys are licensed in, we will not abandon you. We will provide legal representation to you by retaining counsel licensed in that jurisdiction at no additional fee for you. The local counsel will, where necessary, apply for our attorney to become a "pro hac vice." In situations where we feel you would benefit from a specialist, such as elder law, family law, social security disability, intellectual property, dispute resolution, health care law, insurance defense, environmental law, Internet law, natural resources litigation, child custody, toxic torts, tax law, alternative dispute resolution, consumer law, or real estate law – we will gladly direct you to a trusted advocate. This means we are a law firm for your case and will continue to manage your case for you. We can provide legal assistance to our clients in English and Spanish.
Atlanta Criminal Defense Lawyers Can Help With Your Case
Criminal law deals with crime and punishment, including everything from shoplifting to serious assault. In criminal cases, punishments can range from monetary fines to years in prison, so obviously, criminal law proceedings are a very serious matter.
When choosing a criminal defense attorney in GA, it is essential to hire experienced lawyers with a long history of work in the local court system.
Our criminal defense attorneys have years of experience in the Atlanta criminal court system. We have over 37 years of criminal defense experience in Georgia.
We provide comprehensive representation for all Georgia felonies and misdemeanors including:
Drug Distribution and Possession (OCGA)
Aggravated Assault in Georgia
Battery in GA
Stalking in Atlanta & Georgia
Robbery/Burglary Atlanta Metropolitan Area
Vehicular Homicide near Atlanta, GA
Homicide in Atlanta, Georgia
White Collar Crimes around Atlanta
DUI in Dekalb, Fulton, Cobb, or Gwinett Counties
Drug Possession in Atlanta, GA
Theft in Atlanta
Shoplifting around Atlanta, Georgia
Juvenile Crimes in and around Atlanta
Traffic Violations inside i-285, and all-over Atlanta
Probation Violations within Atlanta, GA
DUI DWI
If you or your loved one is facing a serious criminal charge in Atlanta, do not let fear cloud your judgment. Stay calm. Contact us. We will fight to protect your legal rights, build a criminal defense for you, and clear your name. Our firm will take swift action on your behalf, providing you with a complete overview of your legal options, and discuss solutions in a collaborative manner.
Civil & Personal Injury Lawyers
Civil law is an area of law which seeks to compensate an individual who has been injured by another person or a business. In civil cases, it does not matter if the at-fault party intentionally harmed the victim or not: they are still liable for all related expenses including:
Medical Bills
Lost Wages
Pain and Suffering
When a victim of an accident such as a car accident, premises liability case, motor vehicle crash, nursing home abuse, a birth injury, class actions, legal malpractice, or workplace injury wants to sue for compensation, they often seek the help of a civil attorney or personal injury lawyer in Atlanta.
We can help you get what you are owed.
Aside from personal injury, civil law also includes wills, trusts and estates, tort law, business transactions/litigation, construction law, property law, and matters of civil rights and liberties. 
Full-Service Atlanta Lawyers GA
At Conoscienti & Ledbetter, we do not practice in just one niche area of the legal field. We handle all types of general legal matters in the city of Atlanta in 2019. We are a full-service firm for individuals and businesses covering civil and criminal issues in Georgia municipal, state, and federal courts. Some of the legal issues that we provide assistance with include appellate cases, business arbitration, asbestos lawsuits, injury benefits and claim after an accident, defamation cases in civil court, workplace discrimination, business fraud, entertainment contracts, dog bites in Atlanta, drug crime defense, general business contract formation, labor injuries, help to military families, motorcycle accidents that require calling the police, probate issues, trademarks for businesses, and whistleblower protection.
If you have a legal matter to resolve, do not hesitate to contact Conoscienti & Ledbetter.
Decatur Office
(404) 328-7276
315 W Ponce de Leon Ave. Suite 400 Decatur, GA 30030