Trusted criminal defense lawyer
Discover the best chiropractic clinics in Decatur with Conoscienti and Ledbetter. Experience top care and relief from pain. Call us for more guidance.
Mr. Ledbetter specializes in civil litigation in metropolitan Atlanta, Georgia, and possesses vast experience in wrongful death lawsuits. Mr. Ledbetter was recognized as a SuperLawyers Rising Star in 2018 and 2019 in the area of Civil Litigation. Published on October 10, 2023.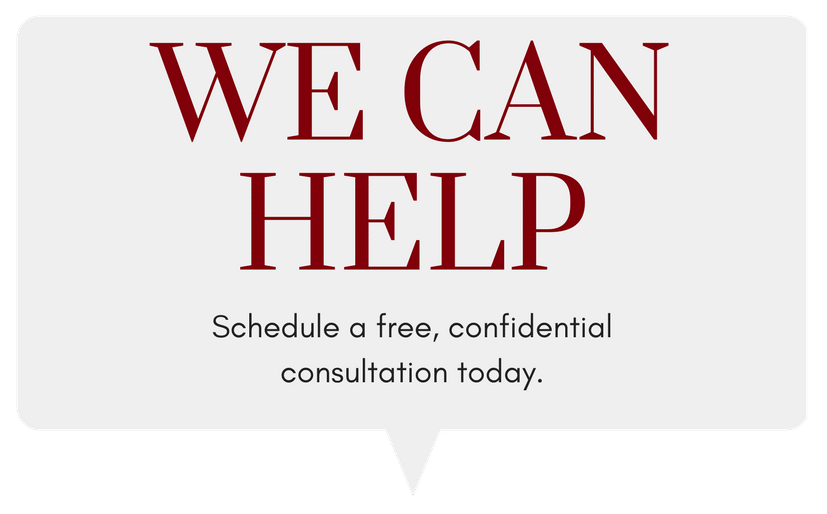 Speak with experienced criminal defense lawyer today, for free.
Chiropractors specialize in treating musculoskeletal disorders. These disorders result from imbalances in the spine, joints, and throughout the body. Chiropractic doctors can also help you treat soft tissue damage that results in reduced mobility and loss of enjoyment of life.
Personal injury accidents can result in potential long-term harm that is not immediately visible. These injuries may lead to future discomforts, such as neck pain, reduced mobility, and loss of enjoyment of life. This is why visiting a chiropractic clinic after your accident is essential. Chiropractic massage therapy can often help with these harms. You can improve your chances of full recovery by seeing a chiropractor immediately.
Are you looking for relief from a personal injury accident? At Conoscienti and Ledbetter, we can point you to some of the best chiropractic clinics in Decatur. We can also document your accident injuries and help you file a claim with your health insurance to receive professional chiropractic care.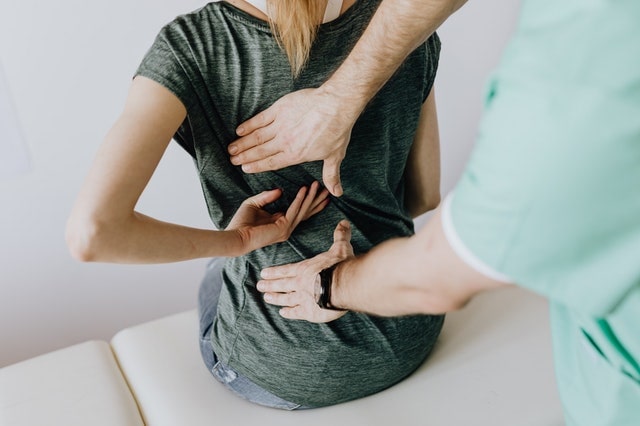 What Type of Accident Injuries Do Chiropractors Handle?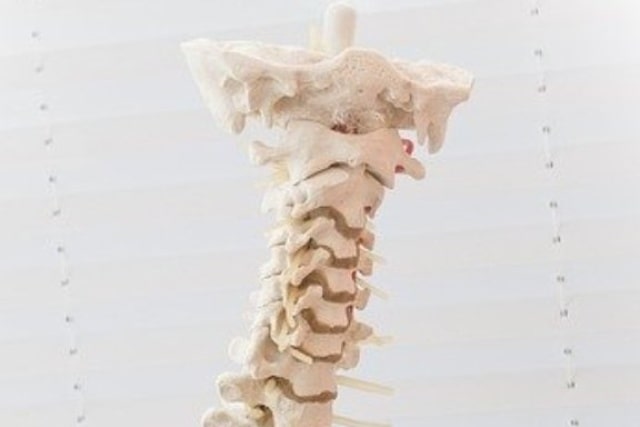 Chiropractic doctors handle several types of acute and chronic accident injuries, including:
Whiplash: This is a neck injury resulting from a forceful back-and-forth movement of the neck. It can cause serious pain, headaches, and difficulty moving. Whiplash injuries usually occur after a car or slip-and-fall accident.

Soft tissue injuries: Accidents may result in damage to your soft tissues. These include your ligaments, muscles, and tendons. These damages may result in swelling, bruising, and a high degree of pain.

Back injuries: It is common for victims to sustain sprains, herniated disks, and fractures in the upper and lower regions of the back. This may result in shooting pains in the back and stabbing sensations. Chiropractic care can help relax stiff muscles and improve blood circulation.

Leg injuries: A car accident can easily cause leg, ankle, hip, and knee injuries. These injuries are severe enough to impact your quality of life and finances.

Headaches: Personal injury accidents can lead to neck and muscle tension. The stiffness and inflammation can cause severe types of headaches, including migraines or tension headaches. A chiropractor can reduce the severity of these headaches.
Speak with trusted criminal defense lawyer today, for free.
Reputable Chiropractic Clinics in Decatur, Georgia
Here's a compilation of notable chiropractic clinics in Decatur.
Corrective Chiropractic is a chiropractic clinic that uses the newest technology in administering corrective care. Their team of doctors carries out several examinations and tests to better understand your body's functions. They provide the following services:
Chiropractic care
Spinal decompression
Functional nutrition
Prenatal chiropractic care
They have over fourteen locations across the United States. Their Decatur office is located at 409 Mead Road #3, Decatur, GA 30030.
Their operating hours are as follows:
Monday: 8:00 AM – 12:00 PM and 1:00 PM – 5:00 PM
Tuesday: 3:00 PM – 7:00 PM
Wednesday: 8:00 AM – 12:00 PM and 1:00 PM – 5:00 PM
Thursday: 1:00 AM – 5:00 PM
Friday: 8:00 AM – 12:00 PM
They are closed on Saturdays and Sundays.
This full-service wellness clinic offers cutting-edge chiropractic care, massage therapy, and family wellness. They work directly with patients on their individual health goals, ensuring that those goals turn into reality.
Other services they provide include personal injury, prenatal and pediatric care, and nutritional supplements.
They are located at 1605 Church Street, Suite 665, Decatur, GA 30033. You can reach 100% Chiropractic at (404) 343-3304.
They are open from 8:00 AM to 12:00 PM on Mondays, Wednesdays, Thursdays, and Fridays and between 2:00 PM and 6:00 PM Monday to Thursday. They are open on Saturdays from 10:00 AM to 12:00 AM.
Joint Chiropractic is a family chiropractic and spine health clinic. They relieve their clients from back pain, sciatica pain, migraines, and chronic injuries.
They also utilize a drug-free approach to healthcare and offer superior patient treatment. The Joint has a nationwide network of more than 900+ chiropractic offices. Their Decatur office location is 2501 Blackmon Dr, Suite 620, Decatur, GA 30033.
Their working hours are 10:00 AM to 7:00 PM, Monday to Friday, 10:00 AM to 5:00 PM on Saturdays, and 12:00 PM to 5:00 PM on Sundays. You can call them at (678) 971-0598.
Arrowhead Clinic has over forty years of experience treating musculoskeletal injuries and chronic pain. Their team of auto accident medical doctors treat car crash victims who have suffered a wide range of injuries. They utilize non-invasive chiropractic therapies to address each patient's unique condition and pain levels. Generally, the doctors at Arrowhead Clinic treat the following kinds of injuries:
Personal injuries
Car accident injuries
Truck accident injuries
Motorcycle accident injuries
Whiplash injuries
Slip and fall injuries
Sports injuries
Neck injuries
Back injuries
Arrowhead Clinic has several offices in Georgia. However, their Decatur office location is 2414 Wesley Chapel Rd Suite B, Decatur, GA 30035.
They are open Monday – Friday: 9:00 AM to 7:00 PM and Saturday: 9:00 AM to 2:00 PM. You can schedule an appointment with them on their website, or give them a call at (844) 859-0285.
These are a group of chiropractic specialists who provide advanced interventional and non-interventional pain management for patients. This includes neurostimulation for the treatment of chronic pain and other nervous system-related disorders. The Georgia Pain and Spine Institute also provides personal injury and workers' compensation services.
Some conditions they treat include:
Complex regional pain syndrome
Degenerative disc disease
Fibromyalgia
Lumbar radiculopathy
Spinal stenosis
Their address is 2784 N. Decatur Rd, Suite 120, Decatur, Georgia 30033.
Their office hours are Monday – Friday: 8:00 AM to 5:00 PM. If you would like more information, please call 678-383-7246 or email [email protected].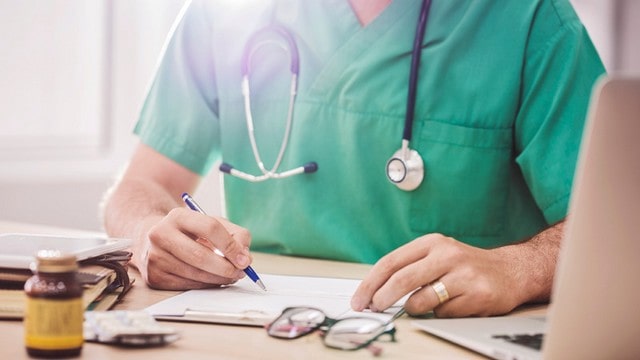 When Should You Seek Chiropractic Care?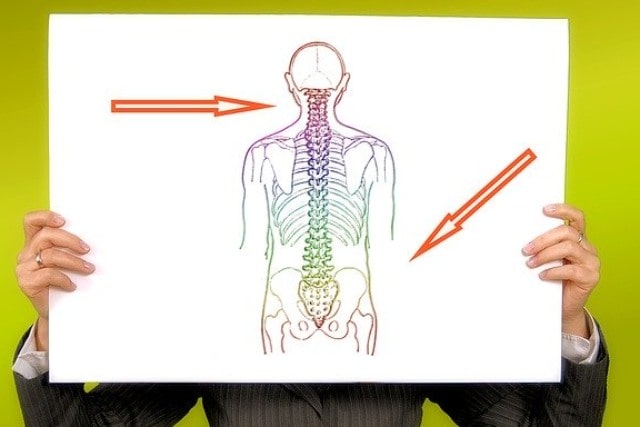 You may wonder if you need chiropractic care after an accident. Here are some signs you should look out for:
Pain or discomfort

Limited range of motion

Persistent symptoms

Avoiding medication or surgery
You may benefit from chiropractic treatment if you are experiencing any of these symptoms. Visit a North Decatur chiropractor clinic or wellness center as soon as possible.
Get in Touch With a Personal Injury Attorney in Decatur, GA
A Decatur chiropractor can offer several benefits and care to personal injury accident victims. They can help you avoid long-term complications and contribute to a smoother recovery. They also focus on how the accident impacts your health and lifestyle conditions. 
Consult a skilled personal injury attorney if you or your loved ones have been injured due to another person's negligence. Conoscienti and Ledbetter can guide you through the process of filing a personal injury claim. Our attorneys can thoroughly assess your situation and help you decide the best course of action.
We can also help you understand the legal aspects of your case and negotiate with insurance companies on your behalf. We are committed to getting the best compensation for you and helping you heal from the physical and emotional trauma of your injury.
We have extensive experience dealing with personal injuries, so we know where to find the best chiropractic clinics for your care. We can do the heavy lifting while you recover from your injuries. Schedule a consultation today.
Decatur Office
(404) 328-7276
315 W Ponce de Leon Ave. Suite 400 Decatur, GA 30030