Trusted criminal defense lawyer
Searching for a reliable bus accident lawyer in Atlanta? Conoscienti and Ledbetter have got you covered. Trust us to get you the compensation you deserve. Call today.
Mr. Ledbetter specializes in civil litigation in metropolitan Atlanta, Georgia, and possesses vast experience in wrongful death lawsuits. Mr. Ledbetter was recognized as a SuperLawyers Rising Star in 2018 and 2019 in the area of Civil Litigation. Published on October 10, 2023.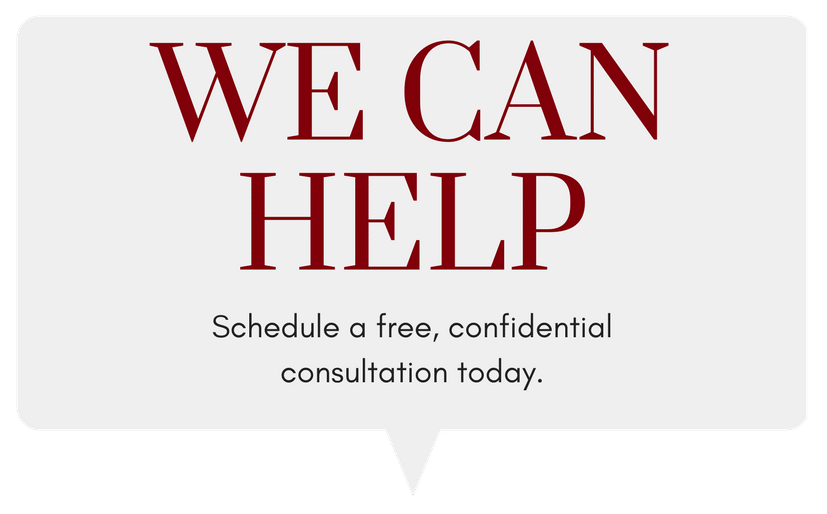 Speak with experienced criminal defense lawyer today, for free.
Why You Need an Atlanta Bus Accident Attorney
Were you involved in a commercial or school bus accident in Atlanta? Are you wondering how to get compensation for your injuries? Our Atlanta bus accident attorneys are here to help. Every day, thousands of people ride commercial buses in Georgia. These buses are used to get to work, school, and other daily destinations. When bus accidents occur, the consequences can be life-changing for all the parties involved.
Bus accident cases are usually complex and involve multiple parties. It may be difficult to bring a bus accident claim without knowing the faulty party. That is why it is essential to get help from qualified bus accident lawyers like those on our team at Conoscienti and Ledbetter.
What Are Some Common Causes of Bus Accidents in Atlanta? 
Commercial bus drivers are usually held to a higher standard than regular drivers. This is because they transport several passengers for a fee.
Even if a bus driver follows all traffic laws while driving, accidents can still occur. Some common reasons why bus accidents happen in Georgia include:
Bad weather
Distracted driving
Driver fatigue
Driving under the influence of alcohol or drugs
Faulty bus equipment
Negligence of bus companies
Other motorists negligence
Poor road conditions
How Are Bus Crashes Different From Car Accidents?
Bus accident claims are generally very complicated. Firstly, buses are larger than cars, and accidents result in greater damage to other vehicles. The size of the bus also means that it is more difficult to maneuver or avoid a crash. Further, buses weigh more than regular cars, and it is harder for them to come to a stop.
Secondly, bus drivers usually have a commercial driver's license. They have to pass several tests before they can carry multiple passengers. This is because driving a bus involves higher safety precautions and a different operating system. Buses have the potential to hit several vehicles and tend to have more claimants.
However, this does not mean that you will get less compensation. With the help of experienced bus accident lawyers, you can recover compensation for your damages.
What Types of Evidence Can You Present in a Bus Accident Case?
In proving liability, we may look for the following types of evidence:
Expert testimony (e.g., accident reconstruction experts)

Medical records

Nearby surveillance footage

Photographs of the accident scene, your injuries, car damage, etc.

Videos (e.g smartphone)

Witness statements
Evidence is vital in a bus accident case, especially if there are several parties at fault. It can help show exactly what happened and the parties responsible for your damages. Besides the bus driver, the bus manufacturer or bus company can also be held accountable. There may even be other drivers at fault.
Our bus accident lawyer can work with you to gather evidence and protect your rights. We can identify all the negligent parties to ensure you get the compensation you deserve.
Speak with trusted criminal defense lawyer today, for free.
Determining Compensation in Your Bus Accident Case
The compensation you can recover in a bus accident case will depend on several factors. This includes the severity of your injuries or if you were partly at fault for the accident. The compensation may even be higher if minors or school children were involved.
Georgia utilizes the comparative negligence process when determining compensation. The higher your fault in the accident, the less compensation you can receive.
If you are 50% or more liable for the accident, you may lose your claim for compensation. Our bus accident lawyers can investigate your case and accurately evaluate the fault in your bus accident case.
What Type of Damages Can You Recover in a Bus Accident Case?
You may be entitled to the following types of compensation in a bus accident case:
Emotional trauma

Disability

Lost wages (past and future)

Loss of enjoyment of life

Medical expenses (e.g., physical therapy, surgery costs)

Out-of-pocket expenses related to the accident

Property damages

Vehicle repairs or replacement

Wrongful death 
Sometimes, the court may award punitive damages to punish the defendant or deter others from committing the same offense. These damages are usually awarded in cases where the defendant was grossly negligent.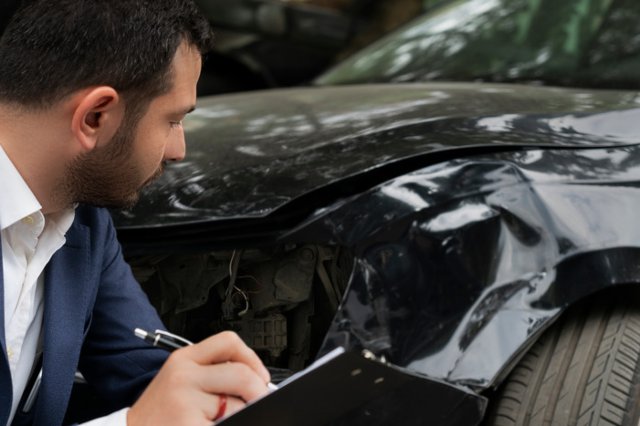 Is There a Timeframe for Filing Atlanta Bus Accident Claims?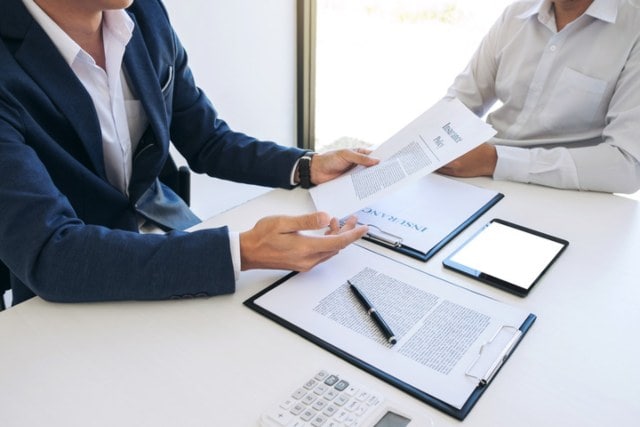 After suffering serious injuries in a bus accident, you may be confused about your next step. However, you should not take too long before bringing your claim. Atlanta bus accident victims generally have two years to file a claim. If you wait too long, you may forfeit your chance to recover compensation. This means you will have to bear the damages from your injuries.
In addition, you should report the accident to your insurance company as soon as possible.
Most insurance carriers will attempt to reduce their financial obligations. They may offer you a lower settlement or accuse you of sharing liability for your injuries. This is why consulting a bus accident attorney is important. They can build your case while the evidence is fresh and increase your chances for a fair settlement.
What Should You Do After a Bus Accident in Atlanta?
Seeking immediate medical attention is critical for your well-being and the success of your case if you suffer injuries caused by a bus accident. If you have minor injuries, you can wait until the police arrive at the scene. You should also inform the driver of your injuries. It is important to get as much information from the accident scene as possible.
You can get the contact details of some other passengers on the bus. You should also ensure the police include your name on the accident report. This will make it easier for the judge to validate your story at your trial.
Don't delay. Schedule a risk-free consultation today.
How Can Our Atlanta Bus Accident Lawyer Help You
At Conoscienti and Ledbetter, we have handled several bus accident cases in Atlanta and around. Our Atlanta bus accident lawyers can help your case by doing the following:
Establish the parties that are liable for your injuries

Gather evidence about the bus accident

Handle communication between you and the at-fault parties' insurance company

Hire expert witnesses to testify on your behalf

Interview witnesses and collect witness statements

Negotiate a fair compensation on your behalf

Provide you with legal guidance throughout your case

Represent you in court
Speak to a Bus Accident Attorney Today
Bus accidents are devastating and may be difficult for you to handle alone. Multiple parties means multiple accounts of events that may be contradictory. Insurance companies are for-profit businesses and may refuse to settle fairly. By signing documents provided by the insurer, you may forfeit your right to full compensation. It is helpful to speak to a bus accident attorney before speaking with your insurer.
At Conoscienti and Ledbetter, we can help negotiate fair compensation with your insurance company. By seeing our evidence, they may agree to provide full compensation. Our team can answer your legal questions and defend your rights. To learn more about bus accidents in Georgia, speak to one of our attorneys today.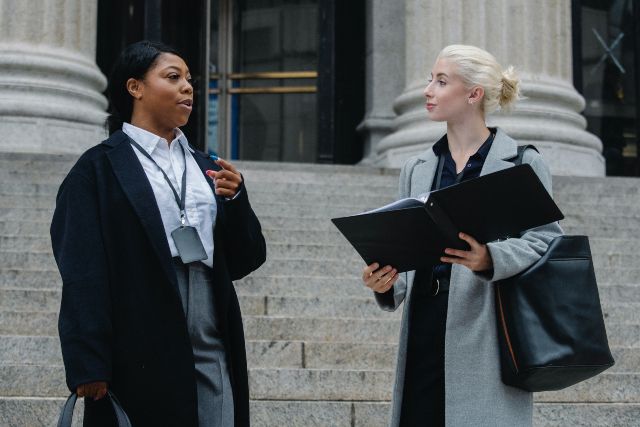 Decatur Office
(404) 328-7276
315 W Ponce de Leon Ave. Suite 400 Decatur, GA 30030