Trusted Slip and Fall Lawyers
If you have suffered injuries due to a slippery floor or unsafe condition, you may be granted compensation for your pain and suffering with the help of a Decatur slip and fall lawyer.
Mr. Ledbetter specializes in civil litigation in metropolitan Atlanta, Georgia, and possesses vast experience in wrongful death lawsuits. Mr. Ledbetter was recognized as a SuperLawyers Rising Star in 2018 and 2019 in the area of Civil Litigation. Published on July 21, 2021, last updated on September 22, 2021.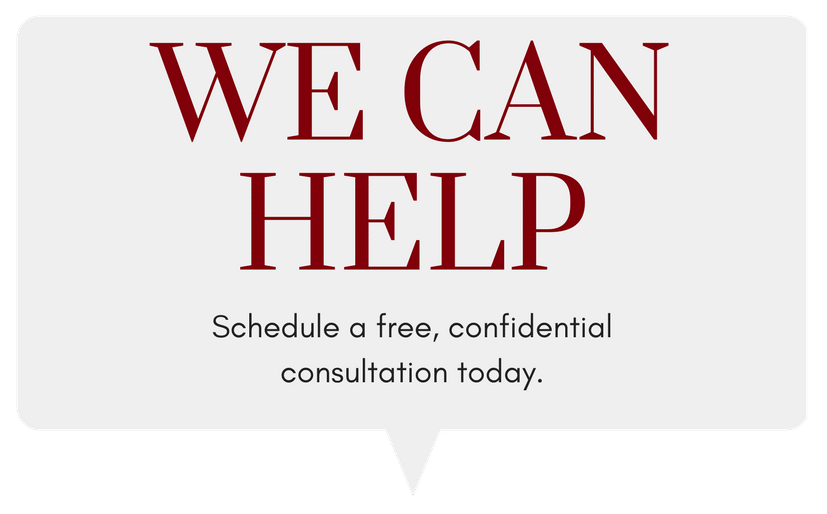 Speak with experienced slip and fall lawyers today, for free.
What Can a Decatur Slip and Fall Lawyer Do?
Slip and fall injuries are all too common in the United States. According to the Centers for Disease Control and Prevention (CDC), one in every slip and fall accident causes a severe injury.
The most common causes of slip and fall accidents are: 
Floor debris;
Ice/snow;
Improper drainage;
Ladders;
Uneven paths.
A slip or fall accident may cause real personal injuries that could take you months to recover from fully. There are cases when an injured person never fully recovers to their normal functionality before the accident happened. The cost of treatments can add up to a significant amount of money or require medical intervention. 
Bear in mind that if the accident occurred on someone else's property and the injury was not your fault, you do not have to cover all the costs alone. Under the law, property owners must maintain a safe environment; if they fail to do so, they could be held responsible for the injured victim's damages in a court of law. 
Suppose such an accident happens to you due to an unsafe environment. In that case, you can take legal actions against a company, store owner, or store owner by contacting a slip and fall lawyer serving Decatur. If you choose to go to a doctor and not take any legal action, the company won't know that you have suffered an injury on their property. 
If you file a lawsuit, you might recover your medical bills, lost wages and prevent others from injuring themselves around a property or space. If you have a case, one of our Decatur slip and fall injury lawyers will help you identify who is to blame for your slip and fall accident and will move forward with negotiating your slip and fall claim. 
If you gather enough evidence, you can compel a strong argument about why you deserve compensation for your pain and suffering. Beginning with a free case evaluation, the attorneys at our law firm will review your case in a free consultation and, if we choose to move forward, will try to restitute all of your losses.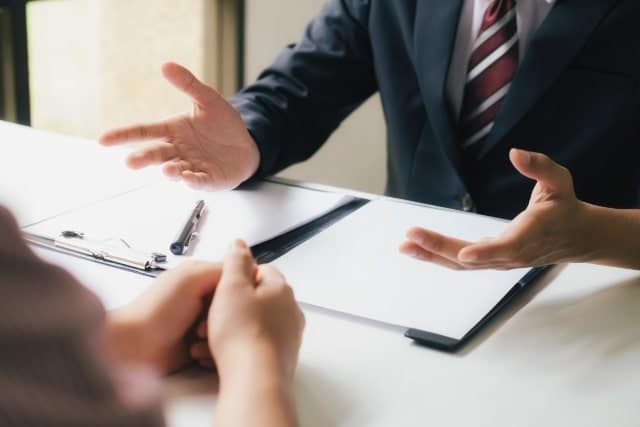 Filing A Slip And Fall Case In Decatur, GA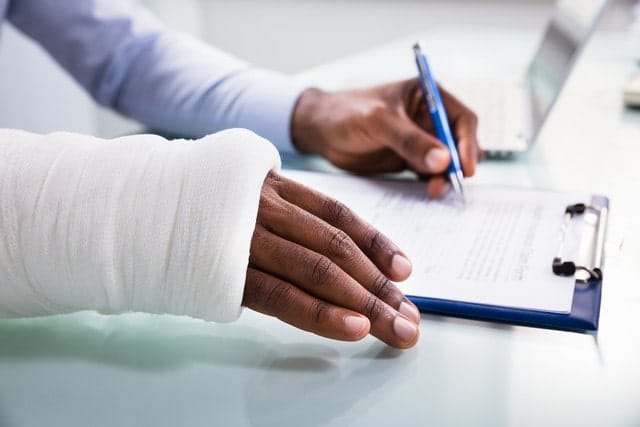 In many slip and fall cases, the defendant will argue that the injured victim's negligence contributed to the accident. There are several steps you might consider when reporting and documenting your slip and fall accident.
Firstly, you need to report the accident to the property's landlord or a manager. A property owner or manager will show you their paperwork after a slip and fall accident occurs. If you are not seriously injured, be sure to obtain a copy of the provided paperwork before you leave the premises.
Seek medical care. Getting proper medical care after your slip and fall accident will help you get compensation for your medical bills and will also act as proof of your injury.
Take pictures of the surrounding area. As the weather condition changes quickly, documenting your accident early on will only strengthen your case. Your slip and fall lawyer will also make good use of these pieces of evidence.
Get information about your accident from any witnesses. If someone sees you fall or slip, try to get their name, address, and phone number. They might help you settle your slip and fall claims.
Consider any legal options. Once you're moving forward with your case, difficulties might occur. Get yourself a Decatur personal injury attorney who has the knowledge and resources to help you obtain a fair settlement. 
If you need help with filing your claim or documenting your Decatur, Georgia case, call our law firm for a free consultation at (404) 373-5800 as soon as possible.
Speak with trusted slip and fall lawyers, for free.
How Our Law Firm Can Help You Pursue Maximum Compensation
Many slip and fall accidents require medical treatment. No matter the distance of your fall, you may be facing severe and life-changing injuries and can affect your everyday life.
Depending on the severity of your accident, you may qualify for multiple damages, such as the financial cost of your medical treatments, diminished earning abilities, loss of wages and work-related benefits, property damage, or reduced quality of life.
When you turn to us with your case, one of our Decatur slip and fall attorneys will take legal action against the offenders who caused you to slip and fall. Whether or not your accident requires a lawsuit, a lawyer will document all the options to fight for your compensation. 
Contrary, if you are found negligent in the accident, your compensation can be reduced by the percentage found negligent. To put it simply, if your negligence was found to contribute to the accident by 15%, your total amount of compensation will be reduced by 15%.
In most personal injury claims, the insurance companies will try to take the blame on you, the victims, or to look like there was no hazard whatsoever. A person who ignores warning signs will most likely bear some of the faults for their injury.
Seek the Assistance of a Decatur Slip And Fall Injury Lawyer
Decatur uses timelines by both state and federal laws. No two slip and fall cases are the same. In some cases, it could last up to two years from your date of injury to file a claim, while sometimes, the timeline is much shorter.
The local courts will most likely turn away cases that miss a deadline, so that is why you are recommended to seek the help of a slip and fall attorney right away. 
Do not pay all of the expenses out of your pocket. Your pain and suffering will give you enough trouble without adding the financial stress.
With over 35 years of combined experience, our reputable Atlanta, GA, lawyers provide competent and trustworthy representation. Seeking a Conoscienti, Ledbetter & Archer, LLC injury lawyer will help you determine if you have a claim and guide you on the next steps. Call us today.
Don't delay. Schedule free consultation today.
Frequently Asked Questions
What Is Premises Liability in Decatur, Georgia?
Premise liability is a practice area of personal injury law that can make a property owner responsible for specific injuries sustained by a person while on their property. If the property fails to keep a safe environment, the owner might compensate the injured person. Slips and falls are based on the idea of negligence.
How Can I Win a Slip and Fall Settlement?
To win a slip and fall case, you need to prove the owner's liability for the dangerous conditions and that those dangerous conditions led to the injury. You also have to prove that you haven't caused the accident yourself.
How Are Slip and Fall Accidents Calculated?
These settlements are often calculated by the amount of money the defendant is willing to pay and how much money the victim accepts. The severity of the slip and fall injuries also play a role in this as well.
Can I Sue for a Slip and Fall Accident?
If there is enough proof of the hazards on the defendant's property and you suffered severe injuries, you can sue for a slip and fall accident. With the right law firm on your side, you significantly improve your odds of winning the case.
Are Slip and Fall Cases Hard to Prove?
The answer is yes. Slip and fall cases are difficult to prove because you have to show that the property owner was negligent in some way. This can be very challenging for victims, especially if they were not injured or there is no evidence of negligence.
However, it does not mean that you should give up on your case. You need an experienced personal injury attorney who knows how to build a strong case against property owners so that you get compensated for your injuries.
Contact Our Experienced Decatur Slip and Fall Law Firm for Legal Advice
At Conoscienti, Ledbetter & Archer, LLC, we know how to file and deal with a slip and fall lawsuit and will help throughout the process to win your case. Our practice areas include slip and falls, product and premises liability, civil rights, felonies, misdemeanors, and many more.
Find a trusted and passionate personal injury lawyer near you and begin taking action against those legally responsible for your injuries. Our office is located in Atlanta, GA, and serves clients throughout Fulton, DeKalb, Cobb, Gwinnett, and Clayton Counties and the surrounding areas.
Contact us via email or call us at (404) 373-5800 for a free consultation and begin moving forward.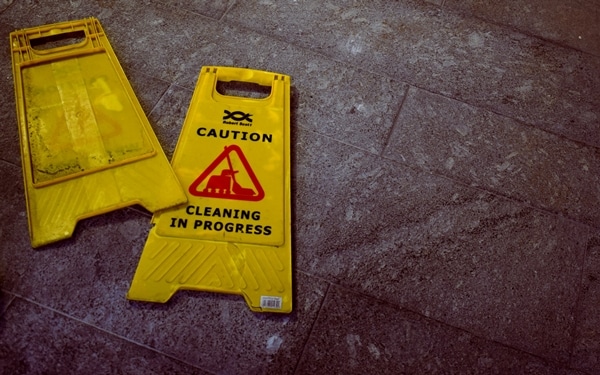 Decatur Office
(404) 328-7276
315 W Ponce de Leon Ave. Suite 400 Decatur, GA 30030
Rome Office
324 Broad Street, Rome, Georgia 30161