Trusted Atlanta Premises Liability Lawyer Lawyers
Mr. Ledbetter specializes in civil litigation in metropolitan Atlanta, Georgia, and possesses vast experience in Atlanta Premises Liability lawsuits. Mr. Ledbetter was recognized as a SuperLawyers Rising Star in 2018 and 2019 in the area of Civil Litigation. Published on June 04, 2019, last updated on January 21, 2022.
An Atlanta GA Premises Liability Lawyer can help if you or a loved one has been injured on someone else's property. The attorneys at Conoscienti & Ledbetter can help you get the compensation you deserve.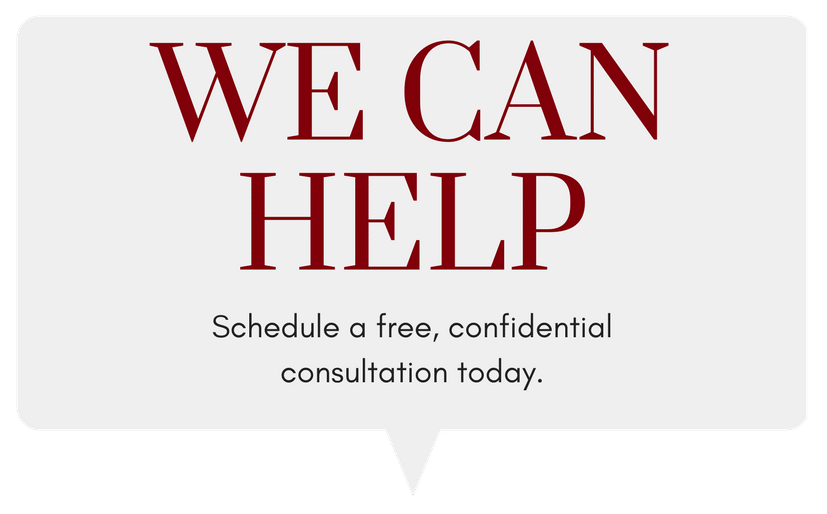 Speak with experienced Atlanta Premises Liability Lawyer today, for free.
ATLANTA PREMISES LIABILITY ATTORNEYS
Premises liability is among the most frequent grounds for injury lawsuits in Atlanta. Unsafe premises lead to injuries such as slips, trips, and falls that could have been prevented if a little more care had been taken. Frequently, these mishaps come down to property owner negligence and breaches of legal duties. If you were on somebody else's property and sustained an injury like a bone fracture, don't hesitate to get in touch with the legal experts at Conoscienti & Ledbetter. We are prepared to take your case to trial if necessary to guarantee the monetary compensation that is due to you.
Atlanta Premises Liability Attorney
A lawyer in Atlanta, GA, will review the details of your injury to determine whether you have a viable claim for damages. In managing your claim, your attorney can:
Collect evidence, like photographs or video surveillance footage from the scene of the accident

Interview individuals who may have witnessed the accident

Ascertain who may be held liable for the damages you have suffered

Review any filed police reports

Collect and review all relevant medical records to ascertain the extent of your injuries
In addition, your lawyer may work with medical experts who may be used to explain to the jury how the accident relating to premises liability caused your injuries. The medical expert may also clarify any prospective medical care that you might require due to the accident.
PREMISES LIABILITY ELEMENTS
The owner or operator of any property must exercise reasonable care to ensure that their property is safe from harmful conditions. Managers of a property, tenants, and contractors working on the premises may be held responsible for dangerous conditions, depending on the individual situation.
To have a valid claim for premises liability, an injured individual generally needs to be able to prove the following four components:
The property had a dangerous condition

The property owner or occupier of the property neglected to remove the dangerous condition or warn of its presence

The property's owner or occupier knew or should have been aware of the dangerous condition

The property's condition caused an injury
Premises Liability Georgia
Many premises liability cases in Georgia come out of accidents that happen in stores and shopping malls. Generally, store owners, as well as the companies which own shopping malls, are responsible for injuries brought on by slippery floors, obstructed or uneven walkways, unmarked hazards, and improperly maintained parking lots.
Georgia Premises Liability Law
In Georgia Premises liability Law, the owner of the property will hold liable if someone gets injured. The injured party can claim premises liability to receive compensation. The property owners must declare any kind of dangerous condition that can happen during the premises.
So that the person visiting the property will be careful enough to look for his safety, whether it is a dog bite, building malfunction, construction, or any other sort of work happening in the building, any sort of negligence can lead the situation to premises liability or negligent security claim.
Premises Liability lawsuit
If you have got any serious injury while visiting a business liability for work, you can submit personal injury claims to get compensated. Business owners are responsible for keeping the premises a safe and sound environment for visitors and will hold liable if any danger occurs due to inadequate security or unsafe property.
Once you file the personal injury case, the case will be represented in the court, and the court will decide a fair compensation for your medical bills, lost wages, and any other damage.
Why Hire an Attorney for Premises Liability Case?
If you want to prove that the property was in unsafe conditions during public premises and the property owner knew about the hazardous condition it could bring, you need an experienced attorney to work with you.
It is the legal responsibility of an attorney to file a successful claim in the court addressing the poor safety measure's on a person's property which could possibly lead to elevator accidents, dog bites, head injuries due to slip and fall, and other hidden dangers including the criminal activity.
During these difficult times, your premises liability attorney will gather evidence, create a strategy and provide you with legal guidance to understand your case. Although there are various law offices serving personal injury law cases and have top-rated premises liability lawyers, we are experts in maintaining a great attorney-client relationship.
With our experience and expertise, we will help you file a claim and demand compensation for the injuries sustained due to a person's negligence. Moreover, the relationship you have with the property owner, i.e., family member or contractual relationship, will affect your case. Only an experienced attorney can help during these times.
Book a free consultation with our experienced premises liability lawyers and receive a free case evaluation to understand your case.
Speak with trusted Atlanta Premises Liability Lawyers today, for free.
ASSAULTED AT WORK IN GEORGIA
According to the Occupational Safety & Health Administration, nearly 2 million employees will be victims of workplace violence each year. Assaults can occur in the office, but they could also happen when the worker is at an off-premises job website, making a delivery, or doing other business-related pursuits. Due to the incidence of workplace violence, assaulted employees may wonder if their injuries are insured by workers' compensation insurance.
Based on the circumstances of an attack, the employee may take numerous actions:
File a workers' compensation claim

File a third-party lawsuit

File a criminal complaint
If a worker has been attacked on the job, they may have the ability to file a claim for workers' compensation. There are certain conditions that have to be met to get a workers' compensation claim to be appropriate. These conditions are:
The attack must occur while the employee is working.

The motivation of the attack has to be work-related.

The attack must not be brought on by the employee.
Hire a Premises Liability Attorney in Georgia
While at work, employees should be safe from harm, and that includes harm from other individuals. If you have been a victim of aggravated assault at work, an Atlanta premises liability attorney can help you file a lawsuit and achieve the justice you deserve.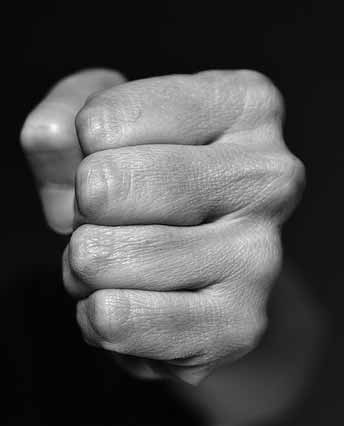 GEORGIA PREMISES LIABILITY ATTORNEYS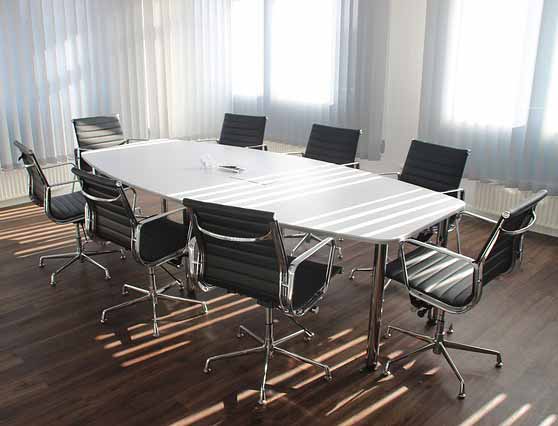 Premises liability is a legal term that refers to a property owner or supervisor's responsibility to maintain the property safe. If you were hurt because of a property owner's negligence, then you may have the ability to file a personal injury claim against the individual responsible.
Many times, a premises liability claim arises out of a violent crime, which possibly could have been averted if the business owner took reasonable steps to guard a tenant or visitor. Property owners and managers have a moral and legal obligation to ensure the safety and security of customers, workers, and other visitors.
A property owner who fails to provide sufficient security may, through their negligence, enable a violent crime to happen. Inadequate lighting in a parking garage or outside a supermarket could result in an injury when a pedestrian is a victim of a hit and run in Georgia.
Premises liability cases are time-intensive and complex. The managing of a claim can be challenging, and that's why you want Atlanta Premises Liability attorneys experienced in these types of cases. You don't need to take on a business, its insurance company, and its attorneys alone. You need an experienced lawyer who can fight for you.
Don't delay. Schedule a risk-free Atlanta Premises Liability Lawyer consultation today, for free.
IF SOMEONE GETS HURT ON YOUR PROPERTY, ARE YOU LIABLE?
Premises liability claims are generally filed under state law. If you're bringing a negligent security suit against a property owner or business in Atlanta, your claim will likely be brought under Ga. Code Ann. Sec. § 51-3-1. This part of Georgia law requires property owners and occupiers to exercise ordinary care in keeping their premises reasonably safe. The failure to do so is a breach of the statute.
To legally hold accountable an Atlanta business or property owner for a personal injury under this statute, you will be required to prove the following:
Duty: Injured victims need to be able to establish that the defendant really owed them a duty of care. In the event that the victim was trespassing at the time of an assault, then they may not have the ability to hold the property owner accountable for their injuries.

Causation: Those that sustained a personal injury are just as liable for damages that are actually associated with their neglect. Victims have to be able to prove a causal link between the property owner's negligence along their injuries.

Damages: Victims must exemplify the value of their damages. If compensation can't be proven, then the injured person won't be able to get the full settlement that they deserve for their injuries.
If such a claim is brought against your company, a business lawyer in Atlanta can advise you on the best course of action.
Atlanta Premises Liability Law Firms
Property owners have a responsibility to keep a relatively secure environment so that people who come into the house don't suffer an accident. This is referred to as premises liability, which holds property owners and residents liable for accidents and injuries which occur on their own property.
The kinds of events that may lead to premises liability claims can range from a personal injury suffered on a carnival ride to a slip and fall on a public sidewalk, and much more. Here's one example: say a delivery person is bringing a package to your home, and he or she slips and slides on an oil slick from the driveway.
If the courier is injured, he or she has the right to sue you for the injury. But, if the delivery person acted in an unsafe way, they might not have a legal injury claim.
Regardless of your situation, consulting with the right Atlanta premises liability lawyers is essential to winning your case.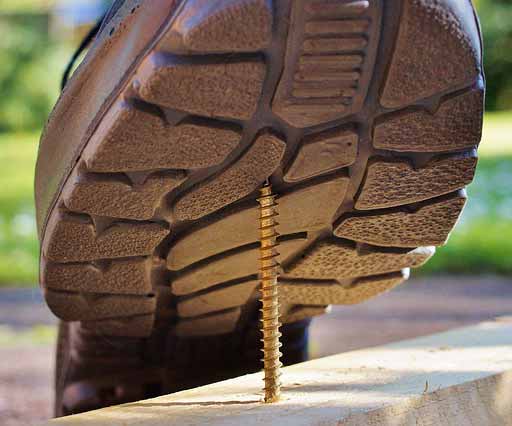 PREMISES LIABILITY LAWYER ATLANTA, GA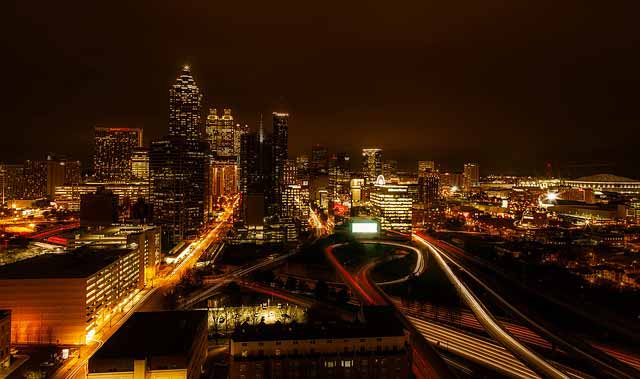 Through premises liability lawsuits, severely injured victims can seek complete compensation for their premises liability injuries. Under Georgia law, negligent property owners can be held legally liable for a victim's direct monetary losses in addition to non-economic damages.
The ultimate worth of a premises liability claim depends entirely on the particular circumstances of this case. Injured victims and their families should be represented by liability lawyers. However, if the injuries the victim suffered resulted in wrongful death, surviving family members may be entitled to file a claim with the help of an experienced wrongful death lawyer.
If you or a loved one has been injured in violation of premises liability, don't hesitate to contact the award-winning Atlanta premises liability lawyers at Conoscienti & Ledbetter. Our goal is to represent you every step of the way to maximize your healing so you can achieve the justice you deserve.
Decatur Office
(404) 328-7276
315 W Ponce de Leon Ave. Suite 400 Decatur, GA 30030
Rome Office
324 Broad Street, Rome, Georgia 30161