Trusted Rideshare Accident Lawyers
When you need a ride, you have the choice of using taxi cabs or Uber & Lyft. But which is safer? Get the facts here.
Mr. Ledbetter specializes in civil litigation in metropolitan Atlanta, Georgia, and possesses vast experience in wrongful death lawsuits. Mr. Ledbetter was recognized as a SuperLawyers Rising Star in 2018 and 2019 in the area of Civil Litigation. Published on January 29, 2022.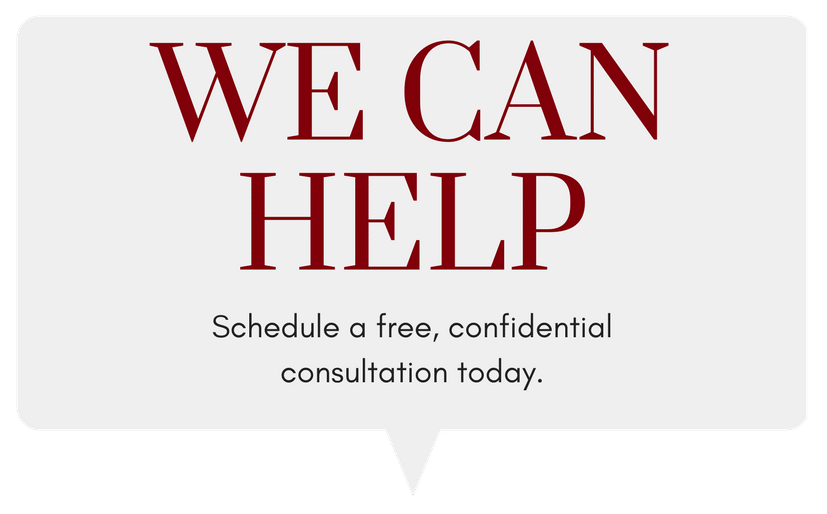 Speak with experienced Rideshare Accident today, for free.
Taxi Cabs vs. Uber & Lyft: Which Is Safer?
Uber is one of the most well-known ride-sharing services in the world. The option is provided in 65 countries and over 600 cities worldwide. As of March 2018, there were 41.8 million Uber passengers in the United States exclusively, and that number has only risen in recent years.
Despite the fact that Uber has been operating in the United States since 2010, it has only recently achieved popularity all over the country. Uber's skeptics are most often concerned about a passenger's safety while using the rideshare services. 
Some argue that using the Uber app to request a driver is not secure, while others question the veracity of Uber drivers' background checks. Before they can begin working, Uber and Lyft drivers must undergo and pass a background check. Checkr is used by both companies to conduct background checks.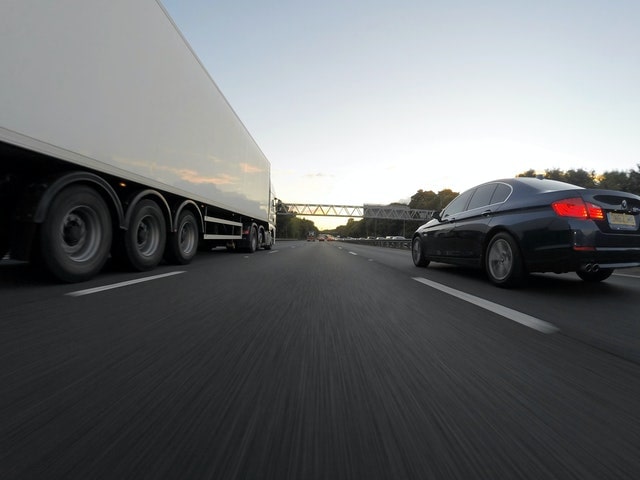 Understanding the Differences Between Taxi Cabs, Uber, & Lyft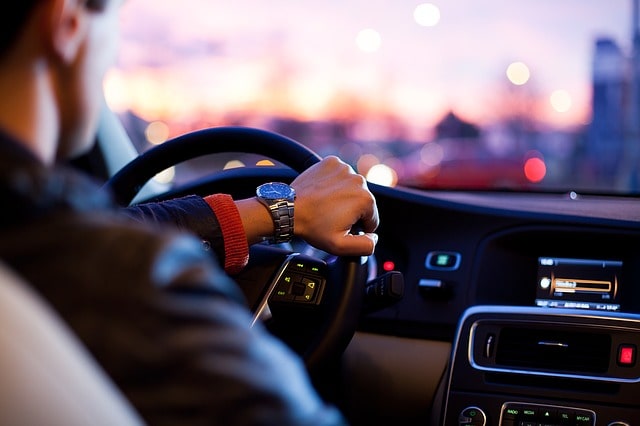 While both your local taxi company and Uber charge based on time and distance driven, Uber has a more predictable pricing strategy, providing clients with a projected total cost (although even this is subject to change). Moreover, one of the key distinctions between Uber and taxis is how they price rides, with taxis taking into account the speed and flow of traffic while Uber does not.
When it comes to safety, Uber and taxis follow a similar strategy. And while rates can vary greatly depending on a variety of factors such as distance, traffic flow, or time of day, taxis or Uber may be somewhat expensive depending on your city or neighborhood.
When doing research on your area, don't forget to consider the time of day you're hailing your ride, the number of passengers you have, and the neighborhood in which you're looking for a trip.
When it comes to safety, Uber has lately taken steps to improve its app, announcing new features such as Trusted Contacts, which lets participants access their ride details with up to five friends or family members. While the safety features offered by taxi companies vary greatly, this type of feature is typically not available. 
Contact emergency services immediately if you were involved in a car accident or if you were threatened in any way by your Uber or Lyft driver. You should also use the Uber app to report them. If you were injured in the vehicle, contact an Atlanta Uber accident lawyer right away to build a strong case.
Speak with trusted Rideshare Accident Attorney today, for free.
Background Checks for Taxi Drivers
Background checks are performed on cab drivers. Taxi drivers are normally needed to pass a background check in order to be hired. Although it varies by state, taxi driver background checks are frequently more rigorous than those of a ridesharing service firm. 
In most cases, taxi medallion holders are interviewed in person after a fingerprint/level 2 background check, which includes a seven-year evaluation of the possible taxi driver's criminal record. This generally makes taxi drivers safer than Uber and Lyft drivers, as these companies have less robust background check policies.
Factors to Consider When Choosing Between Taxi Cabs, Uber, & Lyft
The first thing you should consider when choosing between taxi cabs, Uber, and Lyft is safety. Although taxi drivers go through more stages of background checks before they are hired, it's not uncommon for them to harass clients, sexually assault them, demand more money for the ride, or get into car accidents.
Additionally, with rideshare services, you have to advantage of agreeing on a price before you engage in the ride. However, taxi drivers are safer when it comes to the regularity of their car inspections.
If you want to sue your taxi, uber, or Lyft driver, and wish to know if your case is strong enough, contact a rideshare accident lawyer at the Conoscienti and Ledbetter law firm for a free consultation on your case at (404) 373-5800.
How to Be Safe During an Uber or Lyft Ride
Both taxis and ridesharing services have their own pros and cons; however, what cab services you wish to use is up to you and the major cities you travel to. Do some research beforehand and follow the safety tips listed below.
Stay inside while you call for a ride
As usual, your Uber or Lyft app will notify you when your ride has arrived. It is best to wait inside a building until the vehicle arrives, particularly if you are in an unfamiliar or dark place. 
Get details about the vehicle
Before you get inside, double-check the automobile. Check the license plate and the driver's name to ensure that it is the correct Uber driver. Most drivers will have the app open and visible on their phones. It is critical to authenticate your driver because there have been multiple reports of people being harmed by someone posing as an Uber or Lyft driver. 
Take a seat in the back
You may access both exits by sitting in the back seat. Taxi companies and rideshare companies such as Uber or Lyft now like to have their customers in the back seat due to COVID. This is a good thing for other safety purposes as well, as you are away from the driver and have visibility and access to both exits. Being in the backseat also keeps you safer in case an accident occurs.
Inform a friend 
If your destination is a long distance away or you are in an unknown location, one of the best safety tips is to communicate the details of your travel with a friend or loved one. When you use the app and choose "share status," the driver's information, such as their name and license plate number, is forwarded to the person of your choice. 
Do not divulge any of your personal details. Your driver does not need to learn your phone number or whether or not the location where you are being dropped off is your home. The app safeguards your personal information by providing you with an anonymous number.
Use a seat belt
It is always safer to use a seat belt. Wearing a seat belt is the greatest strategy to reduce injuries or save a life in a car accident, according to the CDC. 
Maintain a clear mind
Uber and Lyft are both popular ride-sharing services that are utilized to travel home after a night of partying. However, becoming inebriated might be hazardous to both you and the driver. Regrettably, not all rideshare drivers are upstanding individuals, as there have been reports of suspected rape when drivers prey on intoxicated passengers.
On the other hand, you want to make sure your driver is not inebriated. If you have been injured in an Uber accident and believe the rideshare driver may be at fault due to intoxicated driving or another factor of negligence, you should contact an accident attorney immediately.
Take precautions if you feel unsafe
If you suspect your driver is under the influence, you might think about cutting your journey short. You should not be hesitant to get out of the car if needed to keep yourself safe. Always go with your gut instincts. 
Don't delay. Schedule free consultation today.
Are Passengers Covered if an Accident Occurs?
If you are involved in a car accident as a passenger with either Uber or Lyft, the companies must provide $50,000 per person for bodily injury and up to $100,000 per accident for bodily injury. Both Uber and Lyft must provide compensation for your accident injuries. To get the compensation that you deserve, you will need proper legal representation.
At Conoscienti and Ledbetter, we believe in the power of a solid attorney-client relationship. You shouldn't suffer because of a reckless driver's hasty decisions. Contact our law firm at (404) 373-5800, and let us fight for your rights! 
What Are the Insurance Requirements for Taxi Cabs, Uber, & Lyft?
You are directly covered by insurance provided by Uber or Lyft from the moment your driver is assigned to you until the trip is concluded and you are dropped off. 
Companies provide their drivers with insurance of up to 1 million dollars in liability coverage and the same amount in uninsured/underinsured motorist coverage. Basically, you should be insured with at least 1 million despite who is at fault when the accident occurs.
If you have been injured in a taxi cab or rideshare vehicle, contact our firm for a free consultation on your case. Get the compensation you deserve with the help of our award-winning Atlanta lawyers today!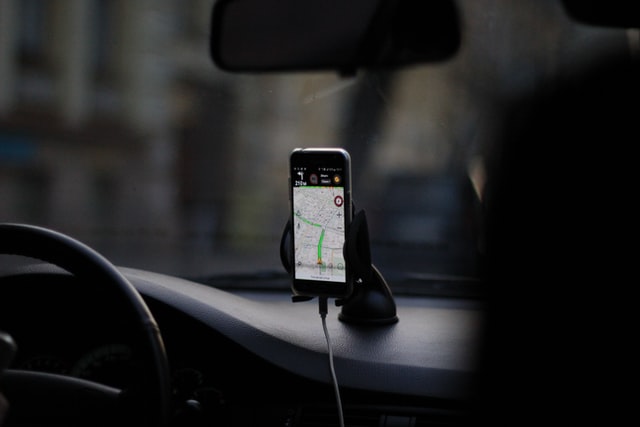 Decatur Office
(404) 328-7276
315 W Ponce de Leon Ave. Suite 400 Decatur, GA 30030