Trusted Rideshare Accident Lawyers
Call a rideshare accident lawyer if you have sustained an injury in a rideshare vehicle such as Lyft and Uber. Our lawyers will protect your rights.
Mr. Ledbetter specializes in civil litigation in metropolitan Atlanta, Georgia, and possesses vast experience in wrongful death lawsuits. Mr. Ledbetter was recognized as a SuperLawyers Rising Star in 2018 and 2019 in the area of Civil Litigation. Published on June 29, 2021.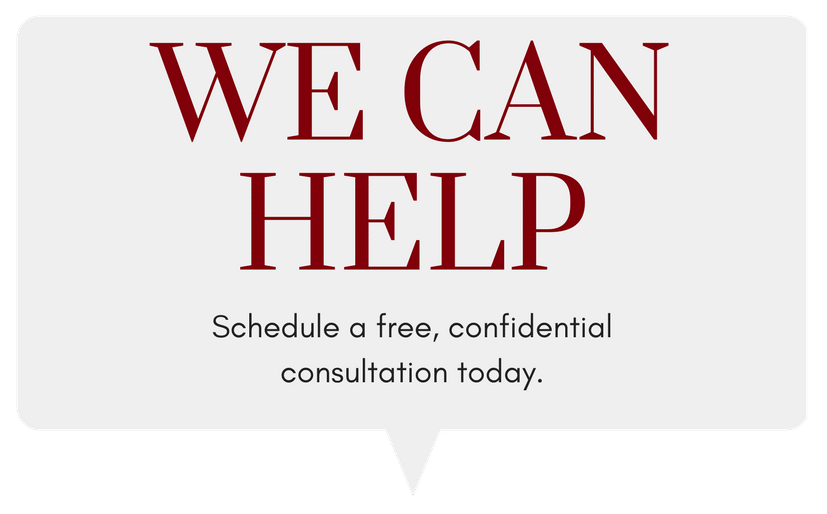 Speak with experienced Rideshare Accident Lawyer today, for free.
Why Hire a Rideshare Accident Lawyer?
Among other companies that provide ridesharing services, Uber and Lyft have caused a revolution in personal transport. What had previously been the preserve of subway rail, traditional taxis, buses, and other more expensive options such as limousines has been taken over by ridesharing.
Passengers can now whip up their smartphone and, using either an Uber or Lyft app provided free by the ridesharing service, call up a car that will be at their location in minutes. This was unimaginable just a few years earlier, and it is incredible that services like Uber and Lyft are now available in most urban areas of the US as well as all over the world.
As it stands, almost 1 in 5 Americans have used either an Uber, Lyft, or Sidecar. The reason for the unprecedented success in such a short time is the convenience and speed of service at an affordable price. However, for some unfortunate passengers, these benefits come at a cost when their Uber is involved in an accident.
To help you with the uber accident, our experienced lawyers are there to protect your rights against ridesharing services. If you have been suffering from an auto accident, feel free to give us a call. We will analyze your case and help you get compensation for your pain and suffering.
What Happens When There Is a Rideshare Accident?
When a rideshare accident occurs, injured passengers and other drivers may be eligible for compensation for their damages. Even though it is possible to sue the rideshare company directly, you could also recover damages from the insurance provided to the driver by their ridesharing company or the driver's personal liability insurance. The policy that will be applied will depend on whether the driver was working at the time of the accident. 
Uber and Lyft drivers' personal auto insurance will typically not cover them while they are working for ridesharing services. This is because such insurance policies are intended for personal rather than commercial use of a vehicle, as is the case with rideshare services. The only exception is when the Uber or Lyft driver has a ridesharing endorsement for their personal policy, or they have a commercial insurance policy. 
The good news is that the law requires ridesharing companies to provide all drivers with insurance while they are on duty. Uber and Lyft provide up to $1 million of coverage for their on-duty drivers. You can thus file a claim against the company if:
You got injured in a ridesharing accident.
You got injured because of the negligence of the driver.
The driver had turned on their ridesharing app. 
What to do If got into Uber Accident?
You can file a claim against Uber or Lyft whether you were a pedestrian, passenger in the ridesharing vehicle, driver of another car, or passenger in another vehicle. Even if you are in a ridesharing car as a passenger and the accident is caused by another driver, the Uber or Lyft insurance policy would cover you in case the at-fault driver is underinsured or uninsured. 
In instances where the rideshare driver was off duty at the time of the accident, you will need to file a claim against the personal insurance policy or the policy of the at-fault driver. 
If you have been injured in a ridesharing accident, schedule a free consultation with our rideshare accident attorneys at Conoscienti and Ledbetter law offices, and we will do everything we can to get you the compensation you deserve.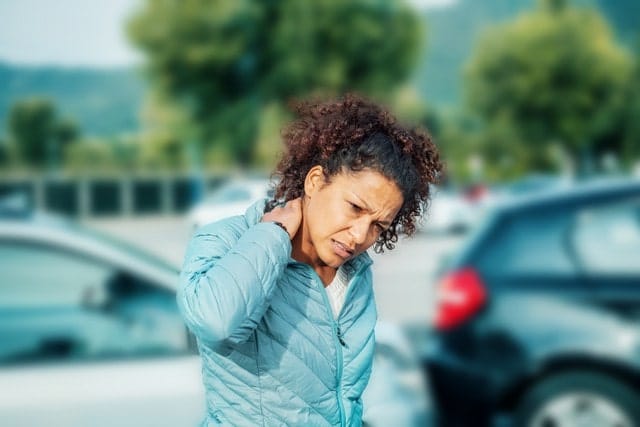 WHY WE ARE THE TOP UBER OR LYFT RIDESHARE ACCIDENT ATTORNEY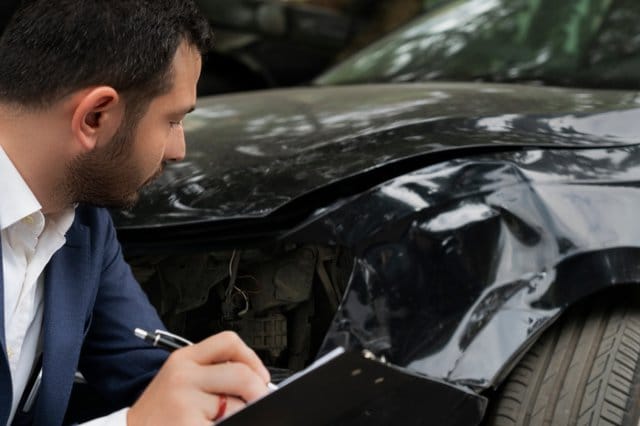 Dealing with Uber and Lyft drivers, the ridesharing companies, and their insurance companies can be a time suck. The last thing you want to do if you are in a ridesharing accident is to deal with all the hassle. That is why you need the services of the experienced personal injury lawyers at Conoscienti and Ledbetter to help you get what you are entitled to.
Based in Atlanta, we have helped many Georgians involved in rideshare vehicle accidents. We help our clients deal with companies such as Uber to resolve any disputes and expedite any insurance claims they have.
Our Uber or Lyft accident attorneys know that a car accident injury could have a significant impact on your life. An accident may leave you with huge medical expenses, or personal injuries may leave you unable to work. A personal injury could also result in long-term disability, which could drastically change your quality of life.
Why Work With Conoscienti and Ledbetter as Your Rideshare Accident Lawyers?
When you work with us as your Uber or Lyft accident lawyers, we will do everything in our power to ensure that you get the compensation you may be entitled to. Whether you are dealing with a personal injury claim or wrongful death, we prepare a strong case to have positive outcomes.
We will always fight for what we deserve regardless of whether you are dealing with the driver's insurance company or the insurance of companies like Uber and Lyft.
As your car accident attorney, we know that you will need compensation to deal with the many financial challenges that may result from Uber, Lyft, and Sidecar accidents. We also know that this is not the time to be worrying about making ends meet when you need to be recovering from your injuries.
As personal injury lawyers with Uber and Lyft accidents as one of our major practice areas, we will fight to ensure you get the compensation you deserve. If you were injured in a vehicle accident that has a rideshare company's insurance, you are entitled to compensation.
If you have been in an accident, call our office and our car accident attorney as soon as possible for a free consultation on your property damage or personal injury case.
Speak with trusted Rideshare Accident Lawyer today, for free.
Uber and Lyft Rideshare Accident Insurance Coverage
Both Uber and Lyft provide insurance coverage to their drivers that get into an accident while using their ride request apps. Even though the coverage of a rideshare driver may vary depending on circumstances, you will usually be covered if you are involved in an accident while the rideshare driver is running the app.
Uber rideshare drivers have a million dollar liability coverage as long as the accident occurred while the Uber app on their phone was switched on. Drivers also have an additional $1 million coverage in case they are involved in accidents in which uninsured drivers are found to be at fault.
Lyft also has million-dollar liability insurance for drivers involved in Lyft accidents while carrying passengers. Both Uber and Lyft provide coverage that applies to a personal injury suffered by passengers involved in a rideshare accident.
What Is Expected of Uber Drivers at the Accident Scene?
Companies like Uber and Lyft advise their drivers on what to do when they are involved in traffic accidents. It is important to note that the advice would apply equally to anyone involved in the accident as well. The advice given to drivers is to:
Ensure all people involved in the accident are safe
Contact emergency medical personnel
Contact the driver's rideshare service.
What Is Expected of Riders at the Accident Scene?
In addition to these steps, you as a rider need to do your best to document everything with regard to the rideshare accident. These steps usually include:
Calling the police
Taking pictures of the scene of the accident
Talking to witnesses
Seeking immediate medical attention
Contacting your Uber and Lyft accident attorney
Following these steps could be critical as they could help protect you in case disputes about liability come up later.
Since Uber and Lyft usually argue that rideshare companies are not liable for driver actions since drivers are independent contractors, it is important to consult with rideshare accident lawyers when you are involved in a rideshare accident.
At Conoscienti and Ledbetter, we provide free consultation for clients that have been involved in Uber or Lyft accidents. Call us today as we always have an attorney ready to work on your case and get you the compensation you deserve.
What Challenges Do Victims Face in Rideshare Accident Claims?
Victims of rideshare accidents face several challenges unique to these types of motor vehicle accidents. One significant challenge is dealing with multiple insurance companies, including the rideshare company's insurance policy, the driver's personal insurance, and possibly their own personal insurance.
Determining which insurance to claim against – the rideshare insurance coverage, the rideshare driver's personal insurance policy, or a third party's liability insurance – can be complex.
Another challenge is proving liability in an accident involving a ridesharing driver. Rideshare accidents, unlike typical car accidents, often involve nuanced legalities that can affect the course of a claim.
An experienced rideshare accident attorney, such as an Uber accident lawyer or a Lyft rideshare accident lawyer, is crucial in navigating these intricacies.
Additionally, rideshare accident victims often face difficulties in securing fair compensation for medical bills and other damages. The process of seeking compensation for medical treatment, lost wages, and other losses requires extensive knowledge of personal injury law and rideshare accident claim processes.
How Do Rideshare Accident Lawyers Determine Liability and Damages?
Experienced rideshare accident lawyers, including those specializing in Uber/Lyft accidents, use a combination of evidence, legal knowledge, and negotiation skills to determine liability and damages in rideshare accident cases.
They start by thoroughly reviewing all available evidence, such as the police report, witness statements, and details of the motor vehicle involved.
Personal injury attorney will help assess the accident's circumstances, considering factors like whether the ridesharing driver was "on the clock" or carrying a passenger, which can affect the rideshare company's liability.
They also evaluate the driver's personal insurance policy and the rideshare company's insurance coverage to determine the appropriate source of compensation.
For damages, a personal injury lawyer will calculate the cost of medical treatment the victim received and may need in the future, lost income, pain and suffering, and other relevant factors to seek fair compensation.
Experienced rideshare accident lawyers understand the complexities of personal injury cases and work to ensure rideshare accident victims receive the compensation they deserve. This process often involves negotiating with insurance companies and, if necessary, pursuing legal action to ensure victims are fairly compensated for their losses.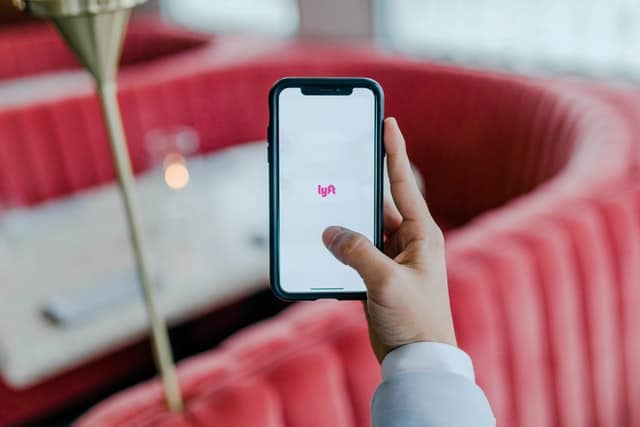 ALL YOU NEED TO KNOW ABOUT INSURANCE FOR UBER RIDESHARE IN GEORGIA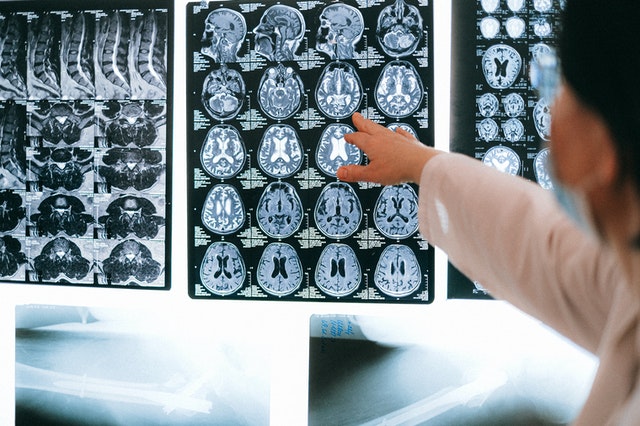 Georgia has a somewhat different coverage policy for rideshare drivers operating in the state. These have resulted in complications and loopholes that could delay or even prevent you from getting the compensation you deserve if you are involved in a rideshare accident. 
Comprehensive Insurance Policy
Uber's comprehensive policy in Georgia is $1.5 million, which in theory should cover all damages arising out of an auto accident. Drivers are also expected to have their own insurance policies though there are loopholes in implementation that could complicate things. 
Complications With Driver and the Insurance Company
Given that there are no checks to determine if the Uber driver has their own insurance, it is possible that there are rideshare drivers that are uninsured or underinsured. 
Another thing to take into account is that the insurance companies are notorious for refusing to pay claims, and there is no guarantee that Uber's insurance will be forthcoming with settling the claims brought forth. Most insurance companies will try to shift liability to another insurance company or another person. 
Which Insurance Is Liable for the Claim?
Theoretically, Uber is liable for any claim brought against the rideshare service if the driver was on duty and was on his way to pick up a passenger or drop one-off. If the accident happens at any point in the process, Uber's insurance company will be liable for any claims arising from the accident. 
Still, proving a claim is never easy, which is why you need to speak to an Uber accident attorney before you make a decision to take legal action against a rideshare driver or Uber. If you have been involved in an Uber rideshare accident and need a lawyer, call us today for a free consultation on the way forward. 
Don't delay. Schedule a risk-free Rideshare Accident consultation today, for free.
UBER RIDESHARE SETTLEMENT ATTORNEYS
At Conoscienti and Ledbetter, we have the best Uber accident lawyer of any firm in Atlanta. Note that if the rideshare driver and Lyft or Uber make things hard either by shifting liability or refusing to pay claims, we are always by your side to fight for you. 
Our Lyft and Uber accident attorneys will work to ensure that you get what you are entitled to. This will help get you the necessary financial help you need to get back on your feet and pay off any bills you may have incurred. 
Contact Us Today
Contact us today, and our rideshare accident lawyers in Atlanta will do their best to get you what you deserve. Our law firm provides the first consultation free of any obligation as we are interested in seeing you get justice.
1- Is it worth getting a lawyer for a minor car accident?
Even so, minor accidents look like you don't need a lawyer. But it is advised to see a lawyer and consult about your case to bring the best out of the case.
2- Is it worth getting a lawyer for a car accident?
Definitely! It is worth getting an experienced car accident lawyer who can help you represent your case in court, protect your rights, and fight for the compensation of your damages. Without an experienced lawyer, things will be hard for you to deal with.
The situation could be worsened if you got serious injuries. So, it is worth hiring an experienced lawyer to help you.
3- Who is liable for an Uber accident?
When an accident is caused by an on-duty Uber driver, and he/she is at fault, then the driver will be liable for the compensation of all injuries and damages. Although these rideshare companies provide insurance to their drivers, it won't be enough to compensate for injuries and damages caused by accidents.
4- How much time do I have to file a claim?
If you have been injured in a car accident, you will have TWO years from the date of the accident to file a claim. In case of property damage, you will have FOUR years to file a claim.
Decatur Office
(404) 328-7276
315 W Ponce de Leon Ave. Suite 400 Decatur, GA 30030