Trusted Atlanta Uber Accident Lawyers
If you have been injured while riding in an Uber or Lyft, an Atlanta Uber accident lawyer at Conoscienti & Ledbetter could help you obtain the compensation and closure you deserve.
Mr. Ledbetter specializes in civil litigation in metropolitan Atlanta, Georgia, and possesses vast experience in wrongful death lawsuits. Mr. Ledbetter was recognized as a SuperLawyers Rising Star in 2018 and 2019 in the area of Civil Litigation. Published on March 30, 2018, last updated on April 29, 2021.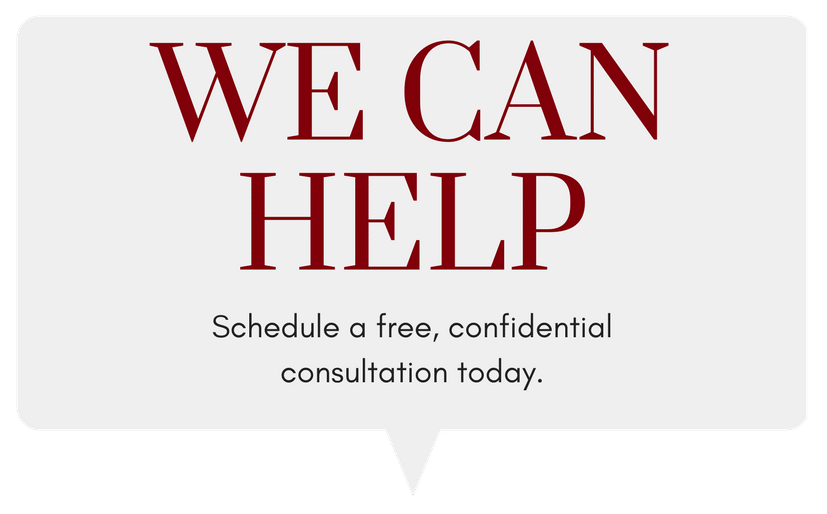 Speak with experienced Atlanta Uber and Lyft Accident Lawyer today, for free.
Hiring an Atlanta Uber Accident Lawyer
Uber is an instant rideshare service where passengers can hire drivers who will transport them to their desired destination for an affordable fee. It has quickly gained popularity and is available in 450 cities across the country and has an estimated 50 million users. 
As of January 2018, Uber has seen its drivers give a cumulative five billion rides, most without incident. However, Uber drivers sometimes get into car accidents and the damages to riders can be devastating. 
When you are involved in a car accident with rideshare vehicles, such as those operated by Uber and Lyft drivers, it is important to contact an attorney who can assess your rights. This guide will discuss what to do in case of an accident and how a knowledgeable attorney can help.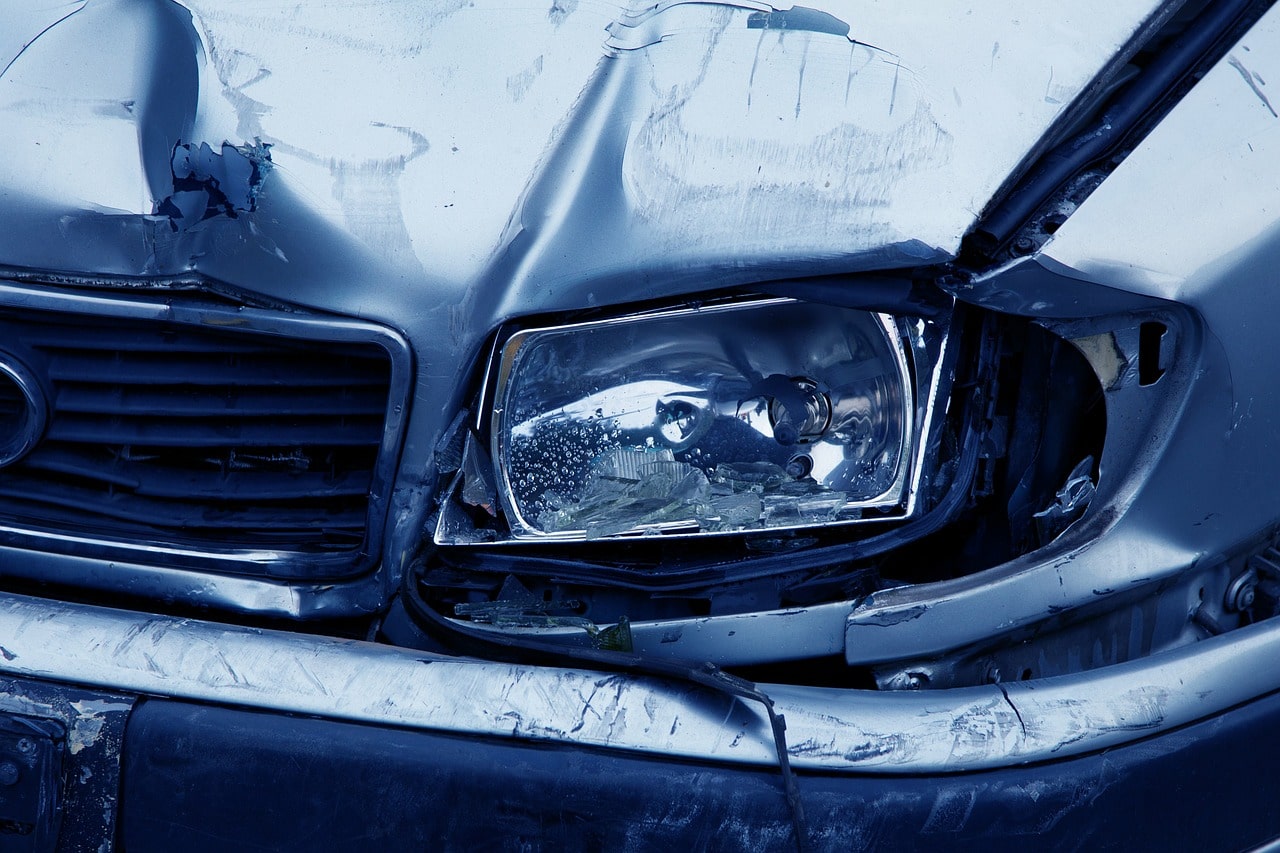 Need an Uber Accident Lawyer? Atlanta Uber Attorney J. Blake Ledbetter Is on Your Side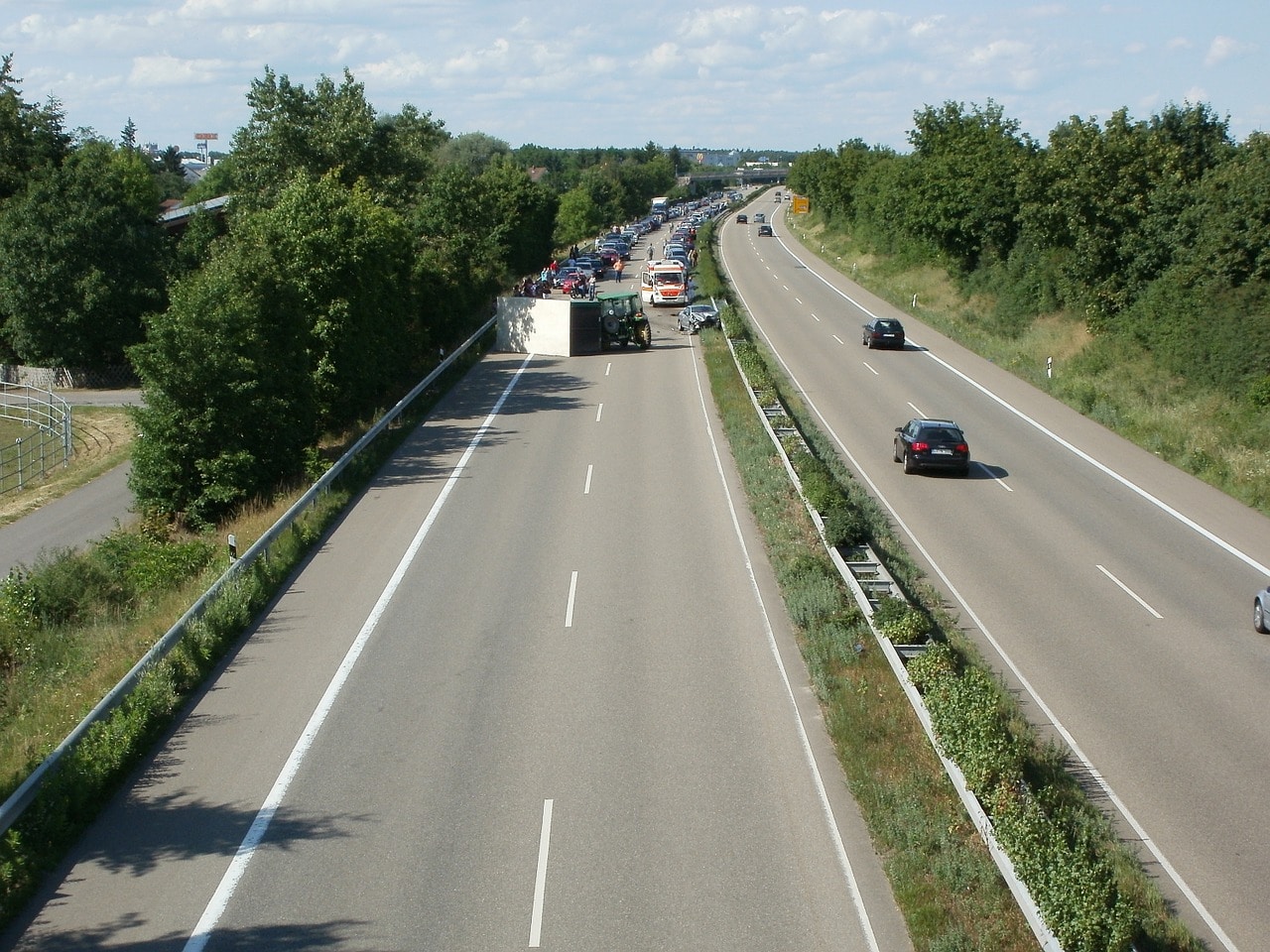 Drivers for rideshare companies are not required to have commercial insurance, which means that you may be left without compensation if a Uber or Lyft driver at fault in the crash is uninsured. This begs the question: how can you protect your rights when riding in an Uber or Lyft vehicle?
Like most things in life, the answer isn't exactly clear-cut. The circumstances of your specific situation will determine whether an Uber or Lyft accident lawsuit is the correct course of action to maximize your recovery. However, there are a few things to keep in mind in the moments immediately after a car accident that can better protect yourself and others.
Uber Accident Lawsuit If You're a Passenger
If you're a passenger in the car when your Uber or Lyft driver gets in an accident, it's advised that you do the following: call 911 and take photos of the ridesharing accident, write down the name of your driver and contact information for any witnesses, and screenshot your Uber receipt for proof you were in the Uber car at the time the incident occurred.
If your driver is at fault, you're likely covered under their $1 million liability insurance. If the other party is at fault, their personal insurance would be used, not Uber's.
As you likely know, the vast majority of Uber drivers are decent, hard-working people who are not out to leave you holding the bag. With that said, you have to be cognizant of the fact that there are some bad apples out there who will disobey traffic laws, drive recklessly, and put your life at risk.
Speaking with a qualified Uber accident attorney, beginning with a free consultation, is a great first step to better understand your options in an Uber or Lyft accident lawsuit. An attorney will help you better understand this process, be your advocate, and provide professional advice to help you choose the best option.
Uber Accident Lawsuit If You're Not a Passenger
If you're not a passenger but, say, an unfortunate jogger who is hit by an Uber or Lyft driver, things can become complicated, especially if the driver was off-duty or had no passengers in the car with them.
Though Uber has a liability insurance policy, those cases would be taken care of through the driver's personal insurance. If a passenger is in a vehicle and it strikes you, for example, Uber will pay for the damages.
Uber's Protection Against Lawsuits
Uber drivers are considered Independent Contractors, which legally means they're self-employed. So, if you're filing an Uber accident lawsuit, it could be difficult to sue the company directly because the driver isn't considered an employee.
Uber Office Atlanta Georgia
The Uber office in Atlanta, Georgia is located at  3111 Clairmont Rd Suite B, Atlanta, GA 30329. It is open Monday-Friday from 10:00 AM to 5:00 PM Monday through Friday.
If you're considering visiting the Uber office in Atlanta after being involved in a car accident involving an Uber driver, it's usually a better idea to contact an attorney instead for a free consultation. When you meet with a top-rated Uber accident lawyer in Atlanta GA at Conoscienti & Ledbetter, we will help you determine who should be held liable for the accident, review your and the other driver's insurance policies, and begin taking action against those who are at fault for the accident.
Uber Driver Rules
Ridesharing companies like Uber and Lyft generally classify their drivers as independent contractors, several rules apply to these drivers, many of which may come into question in the event of a car accident claim being filed following an Uber accident in Atlanta. Some relevant Uber driver rules to keep in mind if you have been involved in an Uber accident include the following:
Uber drivers must carry at least $50,000 in liability insurance coverage and maintain at least a "B" rated driver rating.
Uber drivers must also be at least 21 years old and have a valid driver's license.
Drivers must not exceed the state drinking limit of .08% or use drugs that are illegal in Georgia while driving as an Uber driver.
The drug can't impair their ability to drive safely. If drivers break any of these rules, they risk having their account suspended pending an investigation by Uber itself.
If you were hurt during your ride with an unsafe driver who broke one of these rules, then it is possible for you to file a personal injury claim against this person just like any other negligent driver would be held responsible for doing so under the law because he/she was on duty when operating his/her vehicle at the time of the car accident. Our Atlanta Uber accident lawyers can help you understand how this concept may apply to your Uber and Lyft accident case — contact us today for a free case review.
Speak with trusted Atlanta Uber and Lyft Accident Lawyer today, for free.
Know Your Rights After an Uber Accident
Uber drivers have an important responsibility when they're on the road, one that requires them to maintain their attention while providing point-to-point transportation using our app which is why it's so disappointing when accidents happen due to driver inattentiveness.
Uber Accident Claims
To make matters worse, drivers are considered self-employed contractors for Uber meaning they don't receive worker's comp insurance benefits from companies as most other people would as employees or something similar. That means if you have a claim, you'll have to pursue it on your own.
This is where our Uber accident lawyers come in! We represent the interests of all parties involved and act as a mediator between car insurance companies, drivers, passengers, and their respective families when pursuing claims for injury or wrongful death arising out of an automobile collision with an Uber driver who was at fault.
Uber's Insurance Policy for Accident Claims
As stated above, Uber has an insurance policy for accident claims in the form of a $1 million liability policy that is used in certain circumstances. It's important to be aware of Uber's three-part insurance plan, though.
Please be aware that this is a general overview and if you are in the unfortunate situation of having to obtain an Uber insurance claim, you may encounter challenges based on specific details of your accident.
It's not a surprise that companies like Uber or Lyft will pay a lot of money to minimize their exposure to accident lawsuits. Ultimately, the goal is to be profitable for their investors and shareholders and a massive piece of that is minimizing costs. Unfortunately, this might mean that your Uber or Lyft accident lawsuit doesn't receive the attention it deserves from the company. In this scenario, a Uber accident lawyer is a tremendous asset and can help stand up for your rights in the face of corporate pressure.
Uber's Three-Part Insurance Plan
Coverage may apply if the accident in Atlanta falls under one of the following scenarios:
Not Available – If a driver is on personal time and not logged into the Uber app when an accident occurs, their own insurance company must be used.
Available but No Passenger – When a driver is between rides and is logged onto the app, but has no passengers, their own insurance company would be used in the case of an accident. However, Uber has an option for drivers to get additional coverage through them with a maximum of $100,000 in injuries and $25,000 in property damage. This is only available by request, though.
Available but Carrying a Passenger – This is the situation in which Uber's $1 million liability policy may be used. It can cover the driver, passenger, and a third party who is injured in an Uber. The application of such insurance policies in the event of an accident is not a guarantee; Uber could deny the claim and the driver's personal insurance may not be applicable because the driver was working at the time. In this case, injured people have the option to sue the driver directly.
Uber Insurance Policy
Compensation is limited if the at-fault vehicle involved in a car crash was not carrying commercial insurance at the time of the incident. In fact, according to Georgia state law, independent drivers for rideshare services are only required by statute to carry personal injury protection (PIP) coverage on their own behalf and that PIP coverage does not extend or apply outside of the driver's scope of employment/services rendered while they're driving with a passenger in tow. This means when it comes down to it, the question of fault in a rideshare-related crash will largely depend on who was at fault for causing the incident.
Uber Accident Insurance
If you are injured and believe that an Uber or Lyft driver is to blame for your accident (or if you were not driving with them but they caused an injury), determining whether or not they violated any laws pertaining specifically to their job duties can be tricky since there are no specific regulations governing this type of employment relationship as written into Georgia law.
However, what we do know is that drivers must obey all traffic rules while operating motor vehicles under these conditions because those types of violations would constitute negligence per se – meaning even if the at-fault party cannot prove liability through direct evidence showing intent to injure someone, they can still be held liable for the injury because they violated a law that applies to this type of situation.
Lawyer for Atlanta Uber and Lyft Accidents
If you or someone in your family has been injured due to an accident involving Uber or Lyft, it is important to know how best to protect your rights and prevent drivers from trying to get away with unsafe driving practices by claiming ignorance as a defense. For more information on what happened at trial in one such case, please contact our law firm today! Our accident lawyer in Atlanta will be happy to help educate you about some ways we recommend going forward after being hurt so that the driver who caused this no longer operates and hurts others without consequence.
Uber Accident Atlanta
There have been some reports of serious Uber and Lyft accidents in Atlanta, such as when a sixty-four-year-old woman was working outside of Cobb Middle School as a crossing guard when an Uber driver hit her. According to police, the car that struck and killed her had an Uber sticker on it. Students witnessed the incident.
In another case, an Uber driver hit and killed an eighty-nine-year-old veteran who was on his morning walk. The driver and company were accused of negligence and Uber declined to comment on pending litigation.
An Uber driver in Alpharetta in 2016 was accused of running over a pedestrian's foot.
Then, there was a report that an Atlanta Uber driver who worked for the company for several months and passed the background check sexually assaulted a sixteen-year-old passenger. He was arrested and held without bond.
In another Uber accident, an Uber driver who was without passengers drove over what he thought was a puddle, only to plunge into a six-foot deep sinkhole. He was not injured.
Of course, situations like these don't just happen in Atlanta. Uber is a nationwide company, and as it continues to quickly grow, so is the number of accidents. For instance, an eighty-nine-year-old woman in Brooklyn died after the livery cab she was riding in collided with a car reported to be driven by an Uber driver. Even the home of Uber, San Francisco is not immune. Gruber Law Group in San Francisco has written extensively on this topic, discussing the problems created by allowing Uber and Lyft to operate in a 'shadow realm' where they get all the upside but aren't responsible for any of the liability associated with being a company.
Another Uber accident in Santa Barbara tragically left a young student dead who was visiting California as part of the Education First Program. California, like Atlanta, brings lots of out-of-town visitors who often rely on Uber or Lyft to get around the city. The transferable nature of the App makes it seamless to find a ride in another town. It's an amazing convenience, but when there is trouble, it can be difficult for a tourist to get the help they need, especially if they are visiting from a foreign country.
The intention of this page is not to simply highlight problems with Uber, it's a great service that we use. The challenge with Uber or any car service is that driving is dangerous, period. Add to that Uber drivers are in a heightened state, trying to maximize profits and get through rides quickly – mistakes can happen.
As an Uber and Lyft accidents attorney, J. Blake Ledbetter represents average people who have had unfortunate circumstances and require serious help to get back on their feet. An Uber accident lawsuit can help make you whole again by providing financial support for medical bills, auto damage repairs, and more.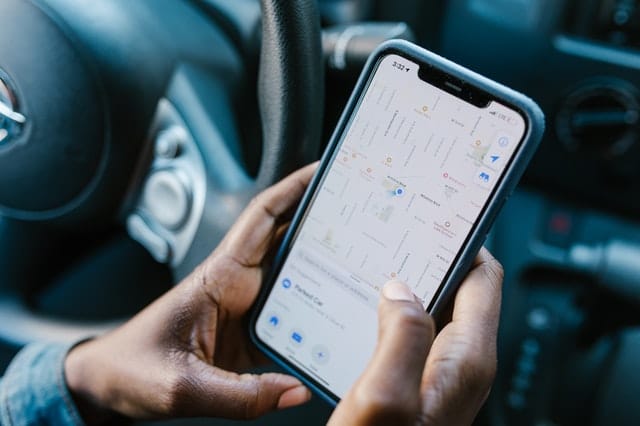 Why You Need an Uber Accident Attorney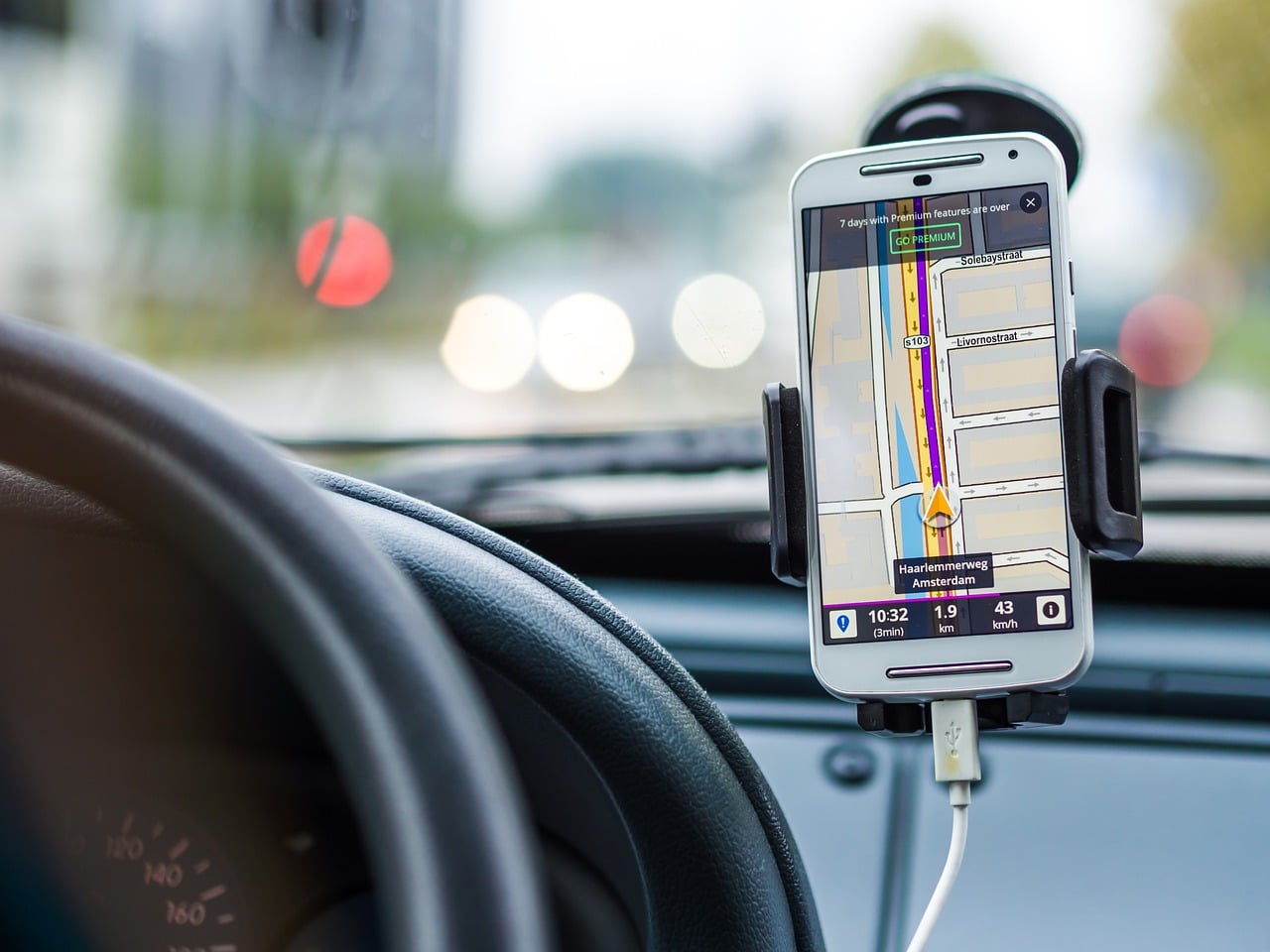 If you are involved in an accident, you should hire an experienced Uber or Lyft accident lawyer in Atlanta to help you through the legal process, so you are compensated for your injuries and damage to your property.
As we highlighted in the last section, there are lots of Uber accidents in Atlanta. Some have turned out to be deadly, while others are relatively minimal. Either way, it's important to remember that they do happen and it's something you may have to deal with while living in Atlanta, Georgia.
Blake Ledbetter is a successful Uber accident lawsuit attorney in Atlanta, GA, and here to help you navigate through what may be a frustrating and challenging time. The good news is that the firm offers a free consultation, so there's really no risk to reaching out for a chat and hearing your options.
How an Uber Accident Attorney Can Help
Most importantly, a good Uber accident lawyer can help by ensuring you're treated fairly and get the compensation you deserve. Often, large multi-million-dollar corporations will offer small settlements, delay payments, and bury you in paperwork, so hiring a personal injury lawyer to serve as your accident attorney can prevent those things from happening and determine the best way to win your case.
Types of compensation/damages an Uber and Lyft accidents lawyer can help recover include the following:
Medical expenses, including extended hospital stay.
Compensation for lost wages if you're unable to work
Pain and suffering.
Punitive damages (i.e. if the driver was drunk).
Vehicle damages.
You won't know what type of Uber or Lyft accident lawsuit damages you're entitled to until you speak with an attorney who's handled those cases. Beyond legal expertise, an Uber accident attorney will have an excellent grasp of what's going on with regards to similar litigation and know how to position you to receive the best possible outcome.
Of course, when speaking directly with Uber's insurance company, they will look to settle your accident for the lowest possible figure they can. A high-volume injury firm (like the ones you see on TV) is more likely to take the first offer because their business is all about quantity over quality.
A firm like Conoscienti & Ledbetter, LLC is the perfect fit if you are looking for responsive, client-focused representation who will go the extra mile to get you the best outcome possible. Lyft and Uber accidents are among our top Atlanta practice areas, so you can rest assured that your future lies in the hands of experienced legal pros who have your best interests at heart rather than the interests of the ridesharing companies.
Factors That May Impact the Amount of Your Uber Settlement
The amount of money you can expect to recover in an Uber settlement will vary depending on a variety of factors. These include:
The severity of your injuries and the lasting impact they will have on you. Someone who sustains a broken arm would be entitled to more than someone with only minor bruises.
The extent of their medical bills (and if those bills are being covered by insurance).
Whether or not any other party was at fault for causing an accident, such as making sudden lane changes without signaling that created danger for someone else on the road. If another driver caused the Uber accident, then he/she may also be responsible for paying some money out in damages because his/her negligence contributed to creating unsafe conditions which were then taken advantage of when it came time for a collision between two vehicles.
How much liability coverage there is from the other driver's insurance.
Whether or not a passenger in an Uber car at the time of the accident was wearing his/her seat belt and whether they had proper safety features for their age group (such as child car seats).
The experience and skillset of the Uber and Lyft accident lawyer you hire.
Average Uber Lawsuit Settlement
With the above factors in mind, there is a typical range for the average Uber lawsuit settlement. Keep in mind, however, that this is just a general range and that no amount is guaranteed.
The typical settlement amount for an at-fault accident ranges between $50,000 and $100,000. If the driver was not at fault then compensation is typically less than that range because it will be split evenly with both drivers. There are also cases when there isn't any negligence involved but a crash still occurs where damages can reach up to $200,000 or more in some instances.
For injuries sustained from these crashes, another consideration might come into play which is whether or not someone has access to worker's comp insurance benefits through their employer (which would cover medical bills). That said though if they don't have this coverage available then that means all of those expenses will be their responsibility to cover.
If you were the victim of an at-fault Uber and Lyft accident and have been injured in any way, then don't hesitate to contact our law firm today for a free case evaluation. You'll need it if you're considering suing or settling with Uber on your own because we can ensure that your rights are protected no matter what happens next.
Don't delay. Schedule a free consultation today, for free.
Filing a Lyft Accident Lawsuit
Lyft is like Uber in that it's an app that offers ridesharing services by allowing users to instantly order transportation. Unlike Uber, though, Lyft allows passengers to pay with cash and the fare can be split between a party in the app during the ride.
Lyft came about after seeing the success of Uber and the potential of the rideshare app economy. The two companies have been locked in an all-out war to acquire drivers for their platform, offering wild sign-up bonuses and perks for leaving the other.
Although Uber had the head start and still counts more cars on the road, Lyft has a sizable chunk of the market and is not immune to accidents. In fact, Lyft accidents in Atlanta seem to be happening more often in the last year.
A Lyft accident is similar to what happens with Uber, the company has a variety of insurance protection for drivers and passengers.
As we recommended with an Uber accident lawsuit, speaking with an attorney if you're thinking about legal action against Lyft is the best choice. A Lyft accident can lead to permanent, serious damage to your health and property. Going alone against the corporate insurance companies is tough, but a Lyft accident attorney has helpful experience that can help in your situation.
Lyft's Insurance Policy for Passengers
Lyft has a $1 million liability insurance policy for passengers, regardless of who's at fault. It will pay for lost income, medical expenses, permanent disability, and wrongful death. You can read more about all the components of Lyft's insurance from a post on their website.
There are examples of when fatal crashes with Lyft will test their $1 million liability coverage, like this Lyft accident in San Antonio.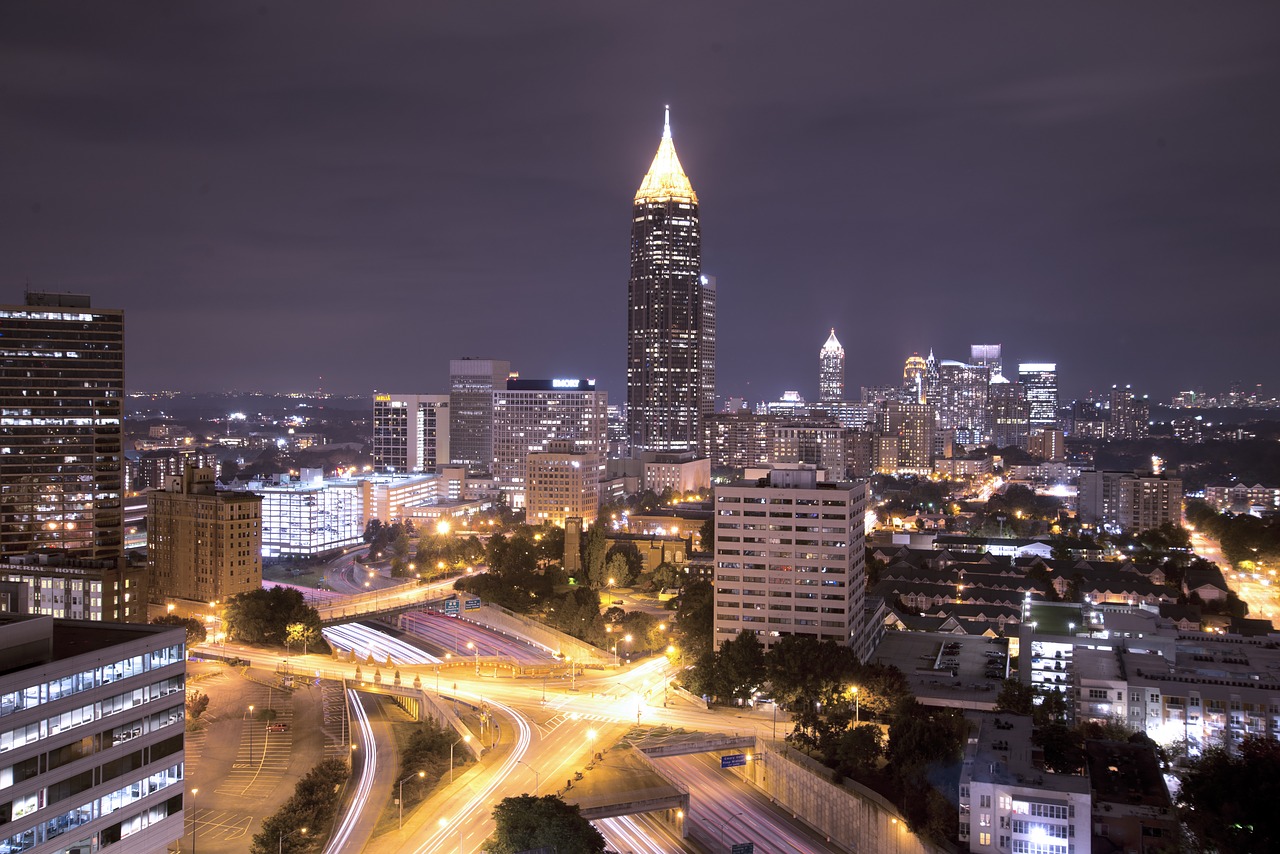 Factors to Consider in Lyft Accident Claims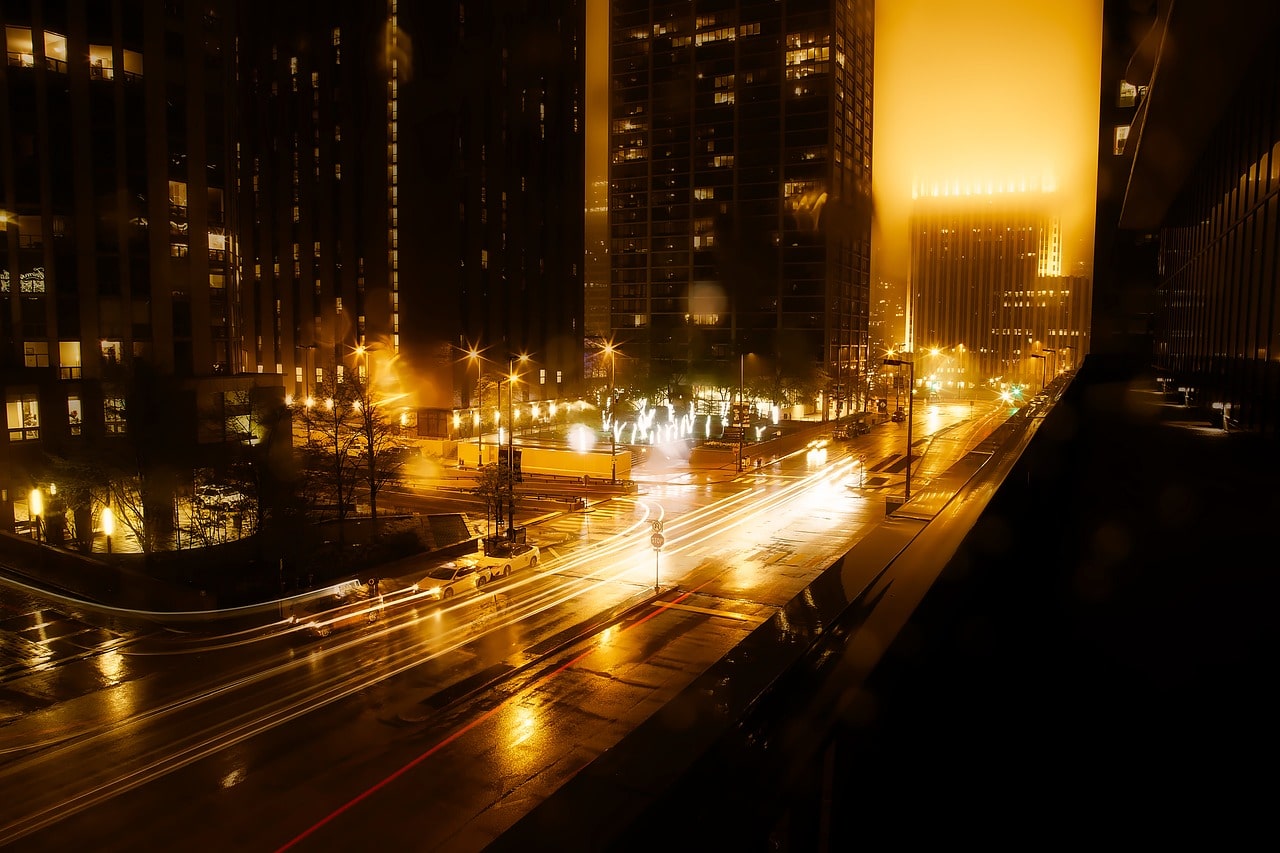 Who is responsible for Lyft accidents?
Though Uber and Lyft have said drivers are solely responsible for Lyft/Uber accidents (except in special circumstances), courts have been ruling that the companies should be held accountable for the actions of those employed by them. In fact, it's been stated that calling employees "independent contractors" may not be enough for ride-share companies to skirt the legal system.
Uber and Lyft Accident Atlanta
Just like Uber, there have been Lyft accidents in Atlanta and across the country.
In one case, an Australian man was on vacation in Seattle when a car ran a red light and crashed into the Lyft vehicle he was in. Though not seriously injured, he has neck and shoulder pain from being hurled into the passenger side window. The real troubling part of this story is how difficult it was for him to receive compensation for his damages. The passenger recalls how the drivers refused to call the police because no one was seriously injured in an Uber at the time. This is troubling, particularly when you think about how you might be in shock at the time of a ridesharing accident and symptoms may develop later that would warrant a Lyft crash lawsuit.
In Cobb County, a thirty-nine-year-old male Lyft driver is in jail on a felony rape charge after sexually assaulting a female passenger in a parking lot. He was arrested a month later and Lyft is cooperating with the investigation. The Lyft and Uber footprint is all over metro Atlanta and there's hardly a community that does not utilize the service.
In Clayton County, GA, a woman who drove for Uber and Lyft killed a pedestrian while intoxicated on Mother's Day. According to reports, she hit a fifty-four-year-old man and failed a sobriety test with a breathalyzer reading of 0.044. She is being held on a $100,000 bond. 
The following incident didn't occur in Atlanta, but it could happen in a city like Atlanta, GA.
A male passenger was forced out of a Lyft vehicle on a busy California freeway due to an altercation with the driver. The man was killed in a hit and run along the freeway. The driver claims the passenger was intoxicated and grabbed his steering wheel twice, so he had no choice. The victim's mother says her son was pepper-sprayed and left on the road, according to her last call with him. The driver's account has been suspended and the incident is being investigated.
The intention of this page is not to simply highlight problems with Lyft, it's a great service that we use, some people say better than Uber. The challenge with any big business with a large workforce is ensuring safety and quality. A Lyft accident lawsuit may be your best option if you've suffered catastrophic injuries, have sizable medical bill costs related to the crash, or your property has been seriously damaged.
Contact a Lyft and Uber Accident Lawyer for Assistance
A Lyft accident attorney can help you through the entire process and fight to make sure you receive what's fair. You may be wondering why it's so important to speak with an attorney who has experience with rideshare apps vs. a traditional personal injury attorney. Generally speaking, a traditional personal injury attorney, even someone with auto accident experience, will still need to do some research on the nuances of the Uber/Lyft insurance programs. There is a reason that attorneys specialize in areas like auto accidents or catastrophic injuries because they are incredibly complex and require a true specialization.   
When an Accident Occurs, Consult a Reputable Lyft Accident Attorney Immediately
If you've been involved in a crash while riding Lyft or hit by a Lyft driver, you may be considering hiring a Lyft accident attorney. You might be able to solve all the issues without the assistance of a Lyft accident attorney, especially if you have not sustained serious injuries or damages. On the other hand, if you've been in an accident you need to think hard about how it may affect you down the road. As other Lyft accident attorneys have noted, there are different types of damages that may be recovered after a Lyft accident.
You can assert your right to secure damages for things like past medical care, and potentially future costs of the treatment required to get better. If the ridesharing accident has caused you to miss work, you may also be eligible for compensation.
However, Lyft accidents can have serious, long-term consequences to your health, which may not be immediately present. Speaking with a Lyft accident attorney for a free consultation is a risk-free option to better understand the challenges you may face when dealing with Lyft and their insurance companies after a crash.
Why It's Important to Have a Dedicated Lyft Accident Attorney
Hiring a dedicated Lyft accident lawyer who is familiar with rideshare service accidents can be the key to winning your case.
Some attorneys will hurry a case along to win by accepting a low settlement, collect their money, and move on to the next case. So, you should choose an attorney who is compassionate, listens to you, and will explore every avenue of recovery, from medical expenses to punitive damages. No matter where you are in the country, there is likely an attorney with significant car accident litigation experience who can be of assistance.
Also, seek one who is reliable and responsive, will stay with you throughout the entire process, and will aggressively fight for your compensation.
Types of Damages a Lyft Lawyer Can Help Recover:
Damage to vehicle.
Medical expenses.
Loss of wages.
Emotional distress.
Uber or Lyft Accident Lawsuit Experience is Vital
Why is this so important? It's like thinking about going to a foot doctor when you need help with a heart condition – you want someone with very specific expertise. Lyft accident attorney J. Blake Ledbetter has represented clients against the rideshare services and has a sterling reputation for all of his personal injury work in Atlanta. His specific experience with Uber accident lawsuits can be the determining factor whether or not your rights are protected after a Lyft crash.
Unfortunately, car accidents happen. If you or someone you know has been an accident involving Uber or Lyft vehicles, call an attorney to discuss your options and what damages professional Atlanta lawyers can help recover. They can help you begin your journey on the road to recovery.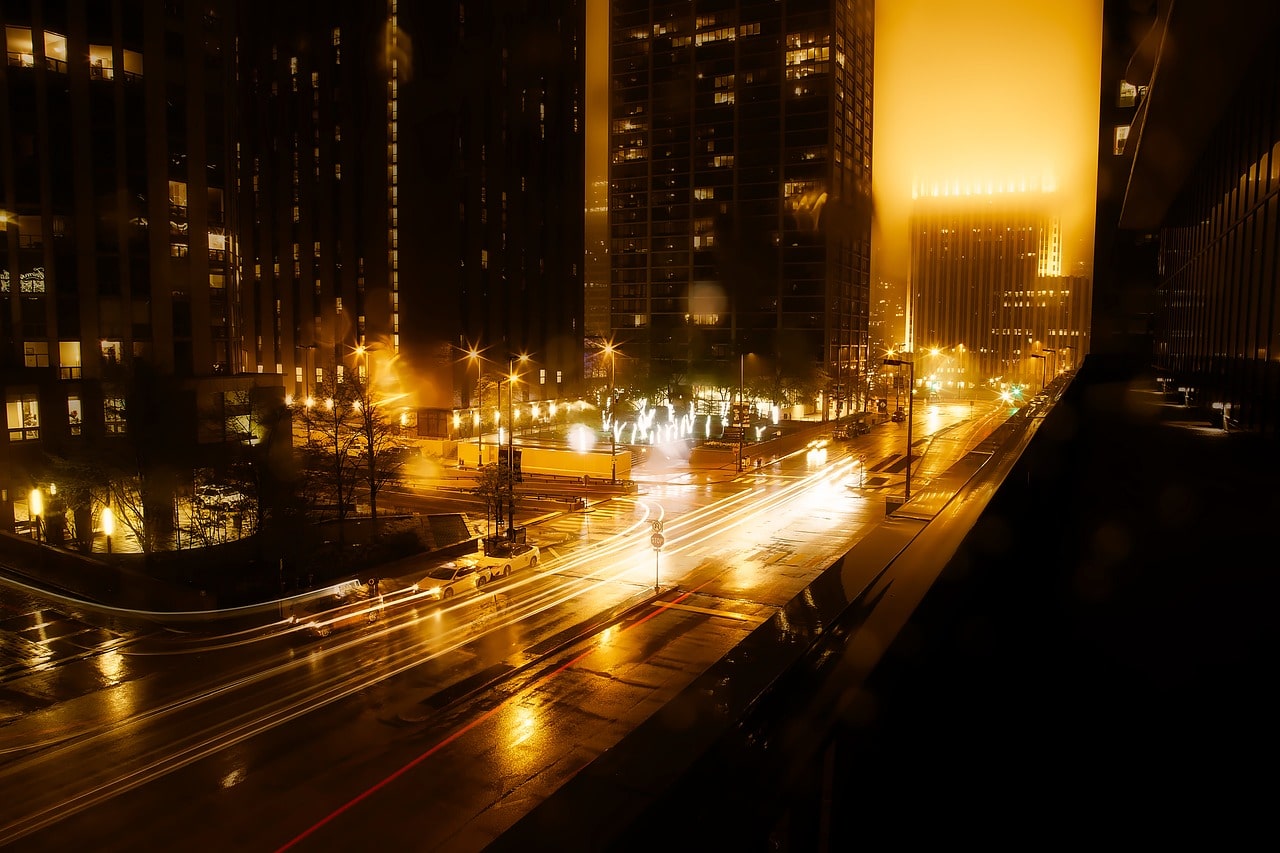 Decatur Office
(404) 328-7276
315 W Ponce de Leon Ave. Suite 400 Decatur, GA 30030