Trusted criminal defense lawyer
Why do I have to go to court for a car accident? The law office of Conoscienti and Ledbetter has all the answers in this guide. Give us a call today for more info.
Mr. Ledbetter specializes in civil litigation in metropolitan Atlanta, Georgia, and possesses vast experience in wrongful death lawsuits. Mr. Ledbetter was recognized as a SuperLawyers Rising Star in 2018 and 2019 in the area of Civil Litigation. Published on October 10, 2023.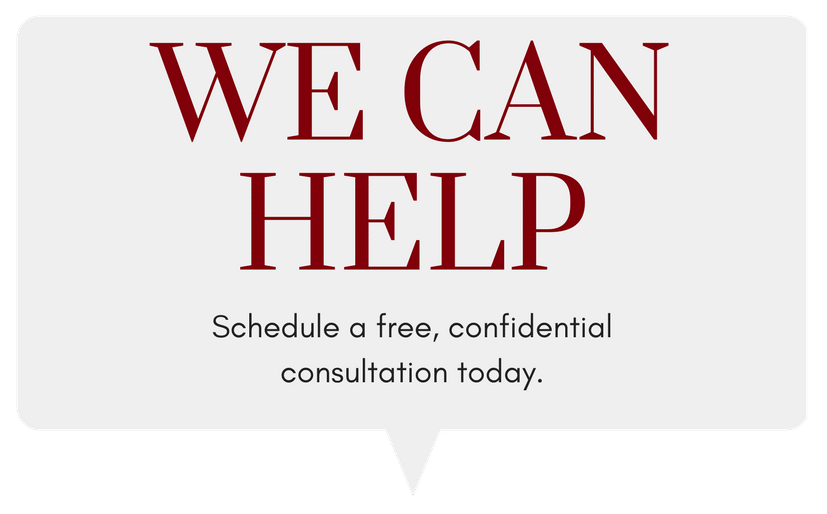 Speak with experienced criminal defense lawyer today, for free.
When Should You File a Car Accident Claim in an Atlanta Court?
Car accidents can leave you feeling anxious and unsure of your next course of action. You may wonder if you should file a claim to recover compensation for your damages. Not all car accident cases go to court. However, there are certain situations where suing the at-fault driver is the best option. It is important to know when to go to court after a car accident and what to expect.
If you are unsure whether you need to go to court, it is helpful to consult a car accident attorney like those on our team at Conoscienti and Ledbetter. We can prepare your claim and guide you through each stage of the process.
What Are the Reasons Car Accident Cases Go to Court?
Most times, drivers reach a settlement with the at-fault driver's insurance company. In such cases, they do not have to go to court. Still, there are scenarios where the court will have to step in to resolve the parties' dispute.
Some common situations that result in a car accident case going to court include:
Where the insurer fails to offer a fair settlement

Where the accident resulted in serious injuries or a wrongful death

Where the at-fault party does not have insurance

Where the insurance company is uncooperative after negotiation

If there is no agreement between the parties as to who is at fault

If both parties cannot agree on the amount of compensation

In complex cases involving multiple vehicles
Insurance companies are businesses that want to make money and not issue payouts. They will attempt to get out of paying damages or to pay for as little damages as possible. They may try to underestimate the value of your car or put the blame on you. An experienced car accident attorney may be able to assist you in pursuing a lawsuit if that happens.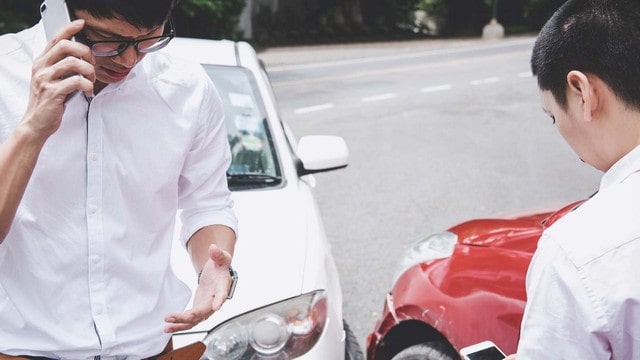 What Happens at a Car Accident Court Case?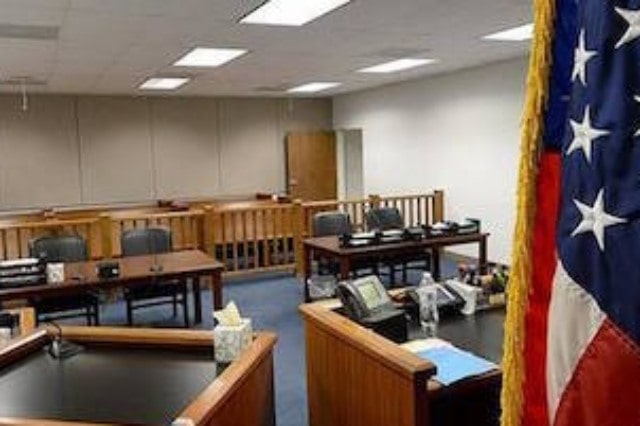 In Georgia, car accident court cases are tried by a jury. After you file a car accident claim, you and the other party will receive notice of the trial date. At the trial, your lawyer and the at-fault party's lawyer will present evidence that supports their position.
Both parties will cross-examine each other's witnesses and provide objections to evidence. Once both sides are done presenting evidence, they will summarize their arguments.
The jury will then meet and determine who was at fault for the accident. If they find the defendant liable, they will determine how much money you should receive for your damages.
Sometimes, the strength of your evidence may compel the at-fault party's insurer to resolve the case out of court. If that happens, your lawyer can help you calculate the amount of money recoverable. It is best to consult a lawyer before signing a contract with the other driver's insurance company, regardless of how appealing the offer seems.
How Do You Prove Negligence in a Car Accident Case?
To win a court award in your car accident lawsuit, you must show that the other driver was negligent. Your car accident attorney will try to prove that:
The other driver owed you a duty of reasonable care

They breached their duty of care

Their negligence or breach of duty is the cause of your injuries

They are responsible for the payment of your damages
You will need to provide evidence that proves the driver's misconduct. This includes proof that they were above the speed limit or under the influence of alcohol or drugs.
Georgia is a comparative negligence state. Therefore, your negligence and that of the other driver will be compared to determine fault. For instance, if you are 40% at fault, you can only claim 60% from the other driver.
Speak with trusted criminal defense lawyer today, for free.
Types of Evidence Presented at a Car Accident Court Case
Evidence is very important in a personal injury lawsuit. Without it, you cannot hold the at-fault driver responsible for your damages. To prove your claim against the at-fault party, you will need to build a strong case. Therefore, it is important to document all evidence following the accident.
There are several types of evidence your lawyer can present at a car accident lawsuit, including:
Car accident report

Expert witness testimony

Medical records

Photographs (e.g., showing injuries or damaged vehicle)

Police reports

Video footage (e.g., smartphone, surveillance cameras)

Witness statements
Is There a Deadline for Bringing Car Accident Claims in Court?
When seeking compensation for your car accident, you must do so promptly. In Georgia, the statute of limitation for bringing car accident injury claims is two years.
The time starts counting from the date of the accident. If you fail to file a claim within the deadline, you will lose your right to sue. This means that the burden of your injuries will fall on you.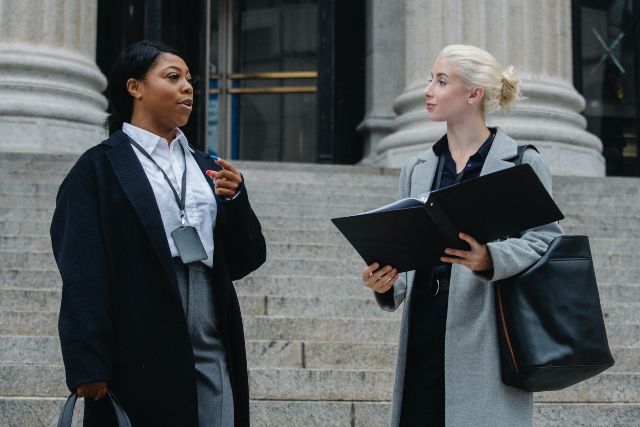 What Types of Damages Can You Recover in Court?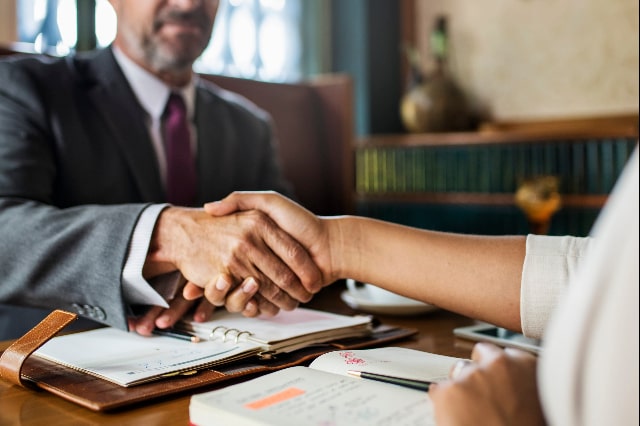 A car accident can result in serious injuries and hefty bills. Determining the amount of compensation you can receive depends on your situation. If you lose your job due to your injuries and you cannot work, your compensation will increase. Some common forms of compensation you may recover include:
Lost wages

Current and future medical bills and expenses

Pain and suffering

Property damage

Rehabilitation and therapy

Out-of-pocket costs
Why Do You Need Help From an Experienced Car Accident Lawyer?
Car accidents are stressful, and handling insurance claims alone can be even more exhausting. Having a car accident lawyer handle your personal injury claim is beneficial. At Conoscienti and Ledbetter, we can prepare your claim, including gathering the necessary evidence.
Our attorneys can provide committed, individually tailored representation with over 40 years of combined experience to present a proper and convincing representation of events. We are dedicated to defending your rights and ensuring you receive sufficient compensation for your damages.
You should not agree to an unfair settlement just to avoid going to court. We can advocate for your rights in court and provide the legal guidance you need.
If you are unsure about your case, it is a good idea to speak to one of our attorneys. Contact us today.
Decatur Office
(404) 328-7276
315 W Ponce de Leon Ave. Suite 400 Decatur, GA 30030