TRUSTED PPP LOAN AND BANK FRAUD ATTORNEYS
Facing bank fraud charges related to PPP loans? Our experienced bank fraud attorney can help. Contact us now for expert legal defense.
Mr. Ledbetter specializes in civil litigation in metropolitan Atlanta, Georgia, and possesses vast experience in wrongful death lawsuits. Mr. Ledbetter was recognized as a SuperLawyers Rising Star in 2018 and 2019 in the area of Civil Litigation. Published on August 14, 2020, last updated on May 17, 2023.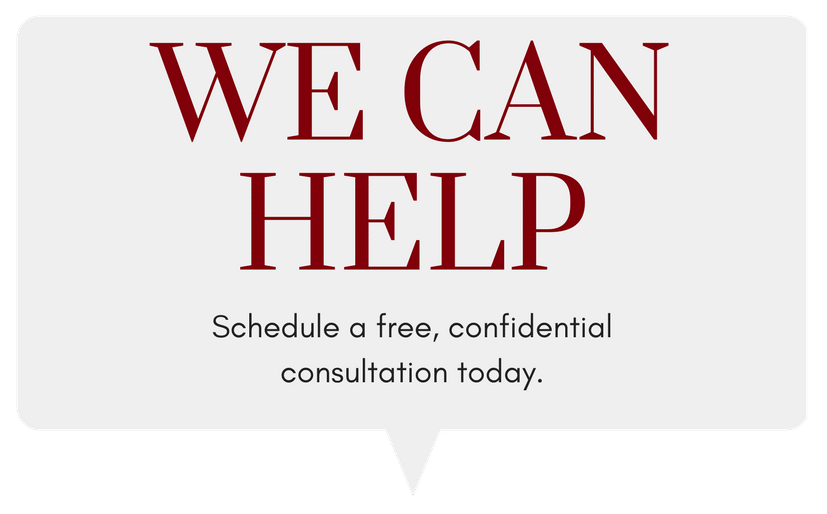 Speak with experienced Bank Fraud Attorney today, for free.
SBA Fraud During the COVID-19 Pandemic

United States federal authorities aggressively target people and businesses for Paycheck Protection Program (PPP) loans and banking fraud.
Introduced in March 2020 in response to the financial unpredictability of the novel coronavirus (COVID-19) pandemic, the PPP offered hundreds of millions of dollars in federal funding to struggling businesses. Loans provided under the PPP carry a 1% interest rate with the option for forgiveness if specific conditions are satisfied.
The low-cost and possibly free funds provided under the PPP have proven to appeal to struggling businesses, larger corporations, and scam artists, leading to mounting concerns of widespread fraud. As a result, several federal agencies have turned their attention toward identifying and prosecuting PPP loan fraud.
What Is Bank Fraud in Law?
Bank fraud is a federal crime when someone uses unlawful means to obtain funds from a bank. Individuals or businesses may be charged with bank fraud if they use false information to obtain PPP funds or other bank loans and accounts.
Bank fraud can include identity theft, a fraudulent loan application, creating false financial statements, opening a false bank account, misusing bank account information, or other fraudulent activities that result in the theft of money from a bank.
If you have been charged with fraud related to PPP loans, you must contact an experienced bank fraud attorney as soon as possible.
Our SBA Bank Fraud Lawyers Can Help
Currently, the U.S. Department of Justice (DOJ), the IRS (Internal Revenue Service), the Federal Bureau of Investigation (FBI), and the U.S. Small Business Administration Office of Inspector General (SBA-OIG) are all actively investigating businesses for PPP loan fraud.
These investigations can lead to a range of federal charges. Business owners, business executives, and others face excessive fines and the possibility of years of federal prison time after being accused of PPP loan fraud, bank fraud, and/or/or SBA fraud.
Federal financial fraud charges should not be taken lightly. If you or your business are under investigation for prospective fraud under the PPP loan or have been charged with bank fraud, you must work with a skilled bank fraud attorney at Conoscienti & Ledbetter.
Our SBA fraud lawyers have extensive experience defending business owners against state and federal bank fraud cases, and we are currently working with clients facing various pandemic-related legal issues.
Bank Fraud Lawyer for PPP-Related Charges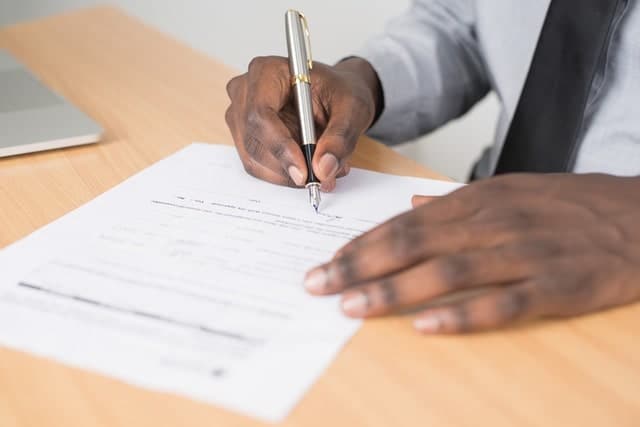 At present, there is no statute specifically outlawing PPP bank fraud. However, those accused of PPP fraud can face various federal fraud charges. While possible charges will depend upon the specific circumstance, the most likely charges for deceptive PPP loan activity are bank and wire fraud.
Federal laws regarding bank fraud highly criminalize fraud committed against financial institutions. To convict an individual or business of bank fraud, prosecutors must prove that the defendant had attempted or executed a ploy to obtain money, credit, or securities from a bank or financial institution using false or fraudulent pretenses.
Federal statute on bank fraud establishes several serious penalties for bank fraud, including a fine of up to $1 million and 30 years of federal prison time.
A conviction for wire fraud requires evidence that the defendant utilized electronic communications to obtain money using false or fraudulent pretenses. Any use of e-mail, phone calls, and other internet usage falls under the umbrella of electronic communications under the federal wire fraud statute. This crime carries a fine of up to $500,000 and a federal prison sentence of up to 20 years.
Even if you haven't specifically committed bank or mail fraud, numerous acts about PPP loans could lead to an investigation or prosecution:
Filing false supporting financial documents in your PPP loan application

Lying to PPP auditors

Requesting a larger PPP loan than your business is eligible for

Using PPP funds for an unapproved purpose

Seeking PPP loan forgiveness when ineligible
If you applied for a PPP loan and believe you may face an investigation for any of these charges, an experienced PPP fraud attorney in Decatur, GA, can help you better comprehend the exact charges you could be facing based on your specific circumstances. Contact us today to schedule a free consultation.
Speak with trusted Bank Fraud Attorney today, for free.
How a PPP Lawyer Can Help

Around the time the initial deadline for PPP loan applications ended, FBI officials in Washington, DC, openly stated that they had already opened hundreds of PPP fraud investigations, and dozens of prosecutions were already underway.
With hundreds of billions of federal funds dispersed through the PPP program to millions of businesses, this will likely be an active investigation area for quite some time. While this can be a major cause for concern for many business owners, numerous defense options may be available with the help of a seasoned PPP fraud lawyer.
The first possible fraud defense is what's known as a "good-faith" defense. Fraud convictions require evidence that the defendant had an intent to commit fraud. Hence, if you received a larger PPP loan than you were qualified for due to a genuine error, you most likely would not be guilty of fraud.
Another defense particularly applicable to fraud is "materiality." In any fraud case, the prosecution must be able to prove that the supposed fraud was "material," meaning that the deceptive conduct would impact the decision-making of a reasonable individual. Therefore, inflating your payroll by a few hundred dollars is not likely to be "material" to the overall eligibility of a PPP loan since a few hundred dollars is an extremely small portion of a PPP loan.
There are much more possible PPP loan and bank fraud defenses, but the exact ones available to you depend on your situation's specific facts and circumstances. Suppose you are under investigation or have been charged with pandemic-related white-collar crime offenses. In that case, an expert business lawyer in Atlanta can recognize and apply these possible defenses.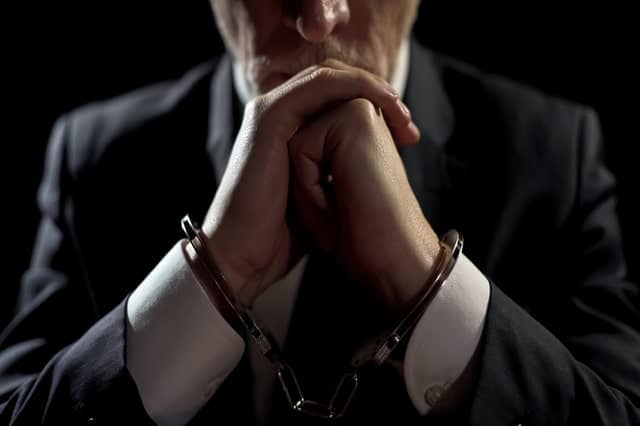 When to Contact Our Business Fraud Lawyers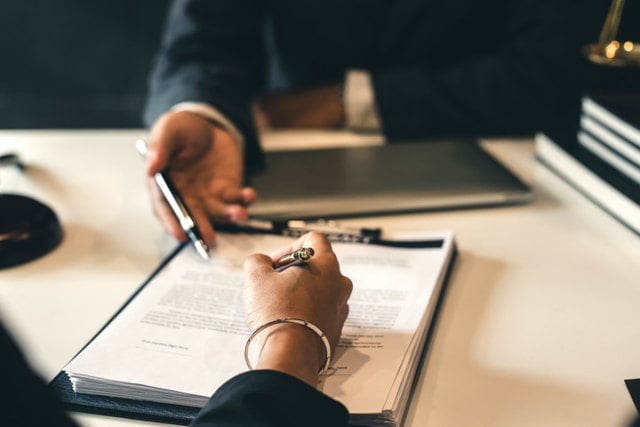 Knowing when to contact a criminal defense attorney for business fraud can be tricky, but the bottom line is this: when in doubt, it's always best to be prepared.
If you received a PPP loan and made mistakes in the application process that you fear might subject you to prosecution, please speak to our bank lawyers. Federal cases often begin with a substantial investigation, and you may or may not know you are being investigated.
As your PPP loan and bank fraud attorneys, we can examine your loan materials and advise on whether you are at risk of a federal investigation. From there, we'll take action to prepare a strong defense in your favor.
Above all, you must have a business lawyer by your side when undergoing an investigation, and it is never a good idea to speak to investigators without adequate legal representation. Even if they inform you that you are not the target of the investigation, you most likely are, and you will want to protect your rights from the beginning.
Federal fraud is a serious allegation, and you need the best possible defense strategy to stand a chance against the prosecutors. Contact the award-winning criminal defense lawyers in Atlanta at Conoscienti & Ledbetter today to get started.
Don't delay. Schedule a risk-free Bank Fraud Attorney consultation today, for free.
Decatur Office
(404) 328-7276
315 W Ponce de Leon Ave. Suite 400 Decatur, GA 30030