Trusted Personal Injury Attorney
Do you want to learn more about Travelers Insurance and workers' compensation in Georgia? Call Conoscienti & Ledbetter. We have the resources and information you need.
Mr. Ledbetter specializes in civil litigation in metropolitan Atlanta, Georgia, and possesses vast experience in wrongful death lawsuits. Mr. Ledbetter was recognized as a SuperLawyers Rising Star in 2018 and 2019 in the area of Civil Litigation. Published on July 11, 2023.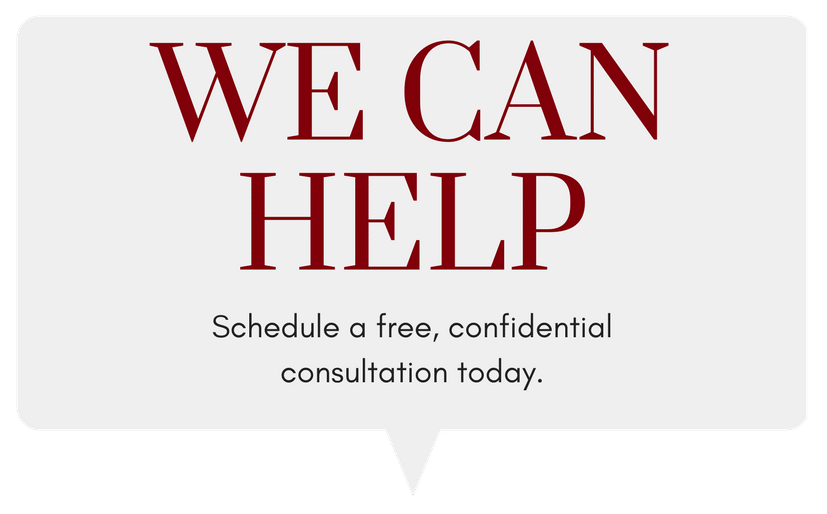 Speak with experienced Personal Injury Attorney today, for free.
Travelers Insurance: Top Workers' Compensation Insurance Provider
If you've been injured at work, Georgia law allows you to assess certain benefits, including free medical care and income benefits from your employer or their insurance company through the workers' compensation program.
Travelers Insurance is a popular insurance company in the U.S. Although the company's headquarters are in New York, they operate nationwide. 
As one of the biggest and oldest workers' compensation providers in the insurance industry, there's a good chance they handle your employer's compensation issues. Suppose that is the case, your ability to assess the benefits you're entitled to may depend on your understanding of the company's claims process.
This guide explains all you need to know about getting workers' compensation benefits from Travelers Insurance to help make the process easier. Remember, you can contact a Personal Injury Attorney for help if you hit a snag.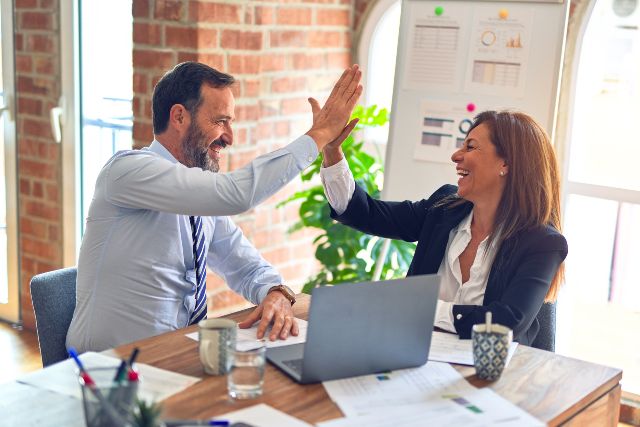 Industries Covered by Travelers Workers' Compensation Insurance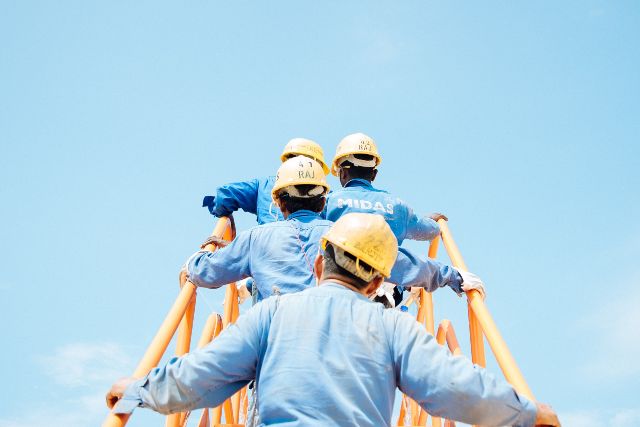 By Georgia law, every business/employer with at least three full-time or part-time workers must have workers' compensation insurance. But Travelers does not offer workers' compensation coverage to employers in all sectors of the economy. They focus on specific industries, including:
Construction

Transportation

Energy and renewable

Healthcare

Technology

Real Estate

Manufacturing

Education

Real estate.
If your industry is not listed here, that doesn't mean Travelers doesn't cover your company. You can verify your employer's workers' compensation insurer from the State Board of Workers Compensation (SBWC) or contact a workers' compensation attorney for help.
Speak with trusted Personal Injury Attorney today, for free.
Travelers Workers' Compensation Claim Reporting Process
If Travelers covers your employer, they are liable to pay for the expenses associated with your work injury to help you get back on your feet.
But this can only happen if the company is aware of your injury. Below we outline the steps in the company's injury reporting and claims process to help you avoid errors that could cost you your entitlements.
Seek Medical Attention 
Immediately after your work accident/injury, please seek medical attention. As you wait for help, you can call Travelers' dedicated TravCARE Nurse Line, that is, if you've verified that they provide coverage for your employer. They'll provide real-time medical guidance to help you understand the treatment you need.
Report Your Accident to Your Employer 
Next, you need to report your workplace accident to your employer. In Georgia, the law requires you to do this within 30 days of the accident. If you delay, you could lose your benefits. If you feel up to it or your injury isn't too severe, you can swap this step with the previous one.
Your Employer Notifies Travelers
After receiving your report, your employer will notify the company about your accident. Once this happens, a company representative may contact you via phone or email to get more information about the accident and your injuries.
You may also be given some forms to complete by the Travelers claim professional. Please complete them accurately and follow any other instructions they give.
Travelers Insurance Determines Your Benefits 
Travelers will use the information you provided in the previous section to determine your benefits. By Georgia law, you are entitled to weekly income benefits for lost wages if you cannot work for more than seven days due to your injuries, aside from the expenses for your medical treatment. Depending on the severity of your injuries, you may be eligible for other benefits. You can contact a skilled workers' compensation attorney to assess your case and help determine the extent of your entitlements under the law. 
Begin/Continue Your Treatment 
While the claims process is ongoing, you'll need to begin your medical treatment. Travelers has a list of approved medical professionals for you to select from. Going to a doctor outside of that list could jeopardize your ability to get compensation.
The doctor will assess your injuries and develop an appropriate treatment plan. You'll need to attend all follow-up visits to ensure you make a full recovery.
When Your Treatment Ends
 When your treatment ends and you've been cleared to return to work, you must inform your employer and the Travelers claim professional assigned to you.
If your doctor recommends that your duties at work be modified, you also need to let them know. Your employer might be able to make some changes to accommodate any restrictions your on-the-job injury might have caused.
What Happens if You Are Unable To Return to Work or Your Current Position?
If your injuries are so severe that you cannot return to work, or you can only get a lower-paying job, you could continue to receive weekly benefits for up to seven years or for life. In such cases, you might be able to get some of your payment upfront as a lump sum settlement. 
Lump sum advances, and settlements in Georgia must be reviewed and approved by the Georgia State Board of Workers Compensation (SBWC). If you've received a settlement offer from Travelers or would like to initiate one, you must follow the Board's approval procedure. You can contact your attorney to discuss the requirements for the approval or whether an upfront settlement is right for you.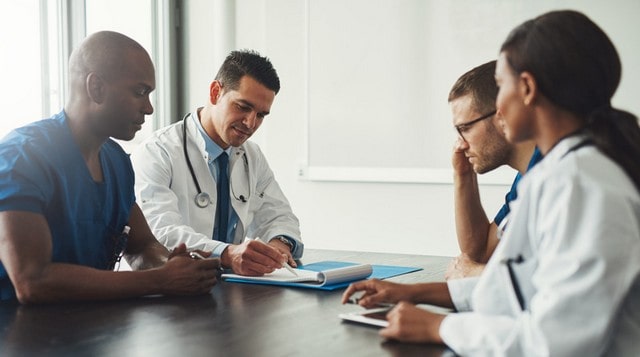 What To Do if Travelers Insurance Denies Your Workers Compensation Claim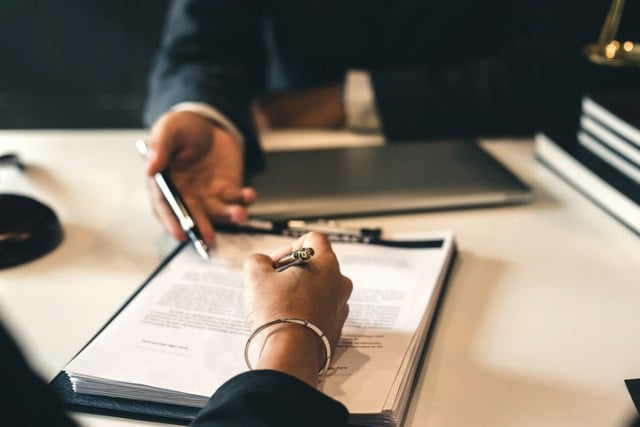 Sometimes insurance companies like Travelers may deny workers' compensation claims or refuse to pay injured employees for some reason. If that happens, you'll need to notify the SBWC one year from when your accident occurred by filing form WC-14- the official claim insurance form.
The SBWC will conduct a hearing to ascertain your claim and decide what benefits you'll receive. The administrative judge in charge of the hearing can only decide in your favor if you present sufficient proof of your claim. It might be best to get a lawyer to help you through the claims process successfully.
Get Help With Your Workers' Compensation Claim at Conoscienti & Ledbetter
If you have further questions about the Travelers Insurance claims process or getting your workers' compensation benefits in Georgia, the skilled Atlanta Lawyers at Conoscienti & Ledbetter are here to help.
We understand that the workers' compensation process is complex and stressful, especially since you may still be recovering from your injuries. Throughout the process, our legal team is prepared to represent you so you can focus on getting better.
Our Atlanta premises liability Lawyer can also help you recover damages if you've been injured on another's premises due to their negligence. Contact us immediately to get started.
Decatur Office
(404) 328-7276
315 W Ponce de Leon Ave. Suite 400 Decatur, GA 30030