Trusted Georgia Speeding Ticket Lawyers
Facing a Georgia speeding ticket? Get legal advice and representation to protect your driving record and avoid fines. Call us now for a free consultation.
Mr. Ledbetter specializes in civil litigation in metropolitan Atlanta, Georgia, and possesses vast experience in wrongful death lawsuits. Mr. Ledbetter was recognized as a SuperLawyers Rising Star in 2018 and 2019 in the area of Civil Litigation. Published on December 02, 2020, last updated on May 17, 2023.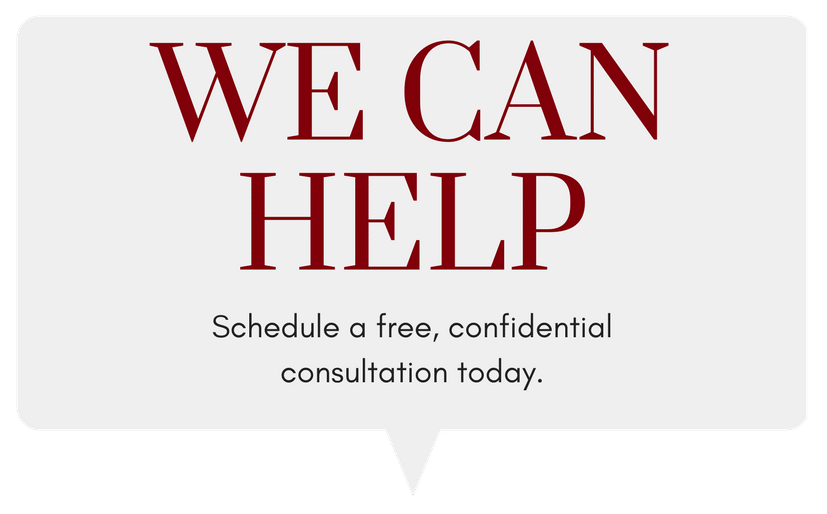 Speak with experienced Georgia Speeding Ticket Lawyers today, for free.
Getting a Georgia Speeding Ticket
Drivers have a responsibility to follow the rules of the road. Among the essential guidelines that are regularly disregarded are speed limits. If these limits are not followed, they can cause accidents and endanger themselves and others. Alternatively, they may receive a speeding ticket.
What are the ramifications of a GA speeding ticket? GA is widely known for its numerous speed traps, not only in cities. Various smaller towns in Georgia pull over and ticket drivers who are taking a trip through interstate highways.
Hiring an Attorney to Fight Your Speeding Ticket
In the state of Georgia, speeding violation offenses are taken seriously. Courts work relentlessly to impose speed limits. In doing so, they regularly enforce charges on those who drive over the speed limit.
Those who break the speed limit might get traffic tickets, fines, and points on their license. A driver accumulating too many points on their record can limit their career options, increase vehicle insurance coverage payments, and potentially incur a license suspension.
The firm of Conoscienti and Ledbetter Attorneys at Law can help you mitigate the potentially destructive effects of your speeding ticket.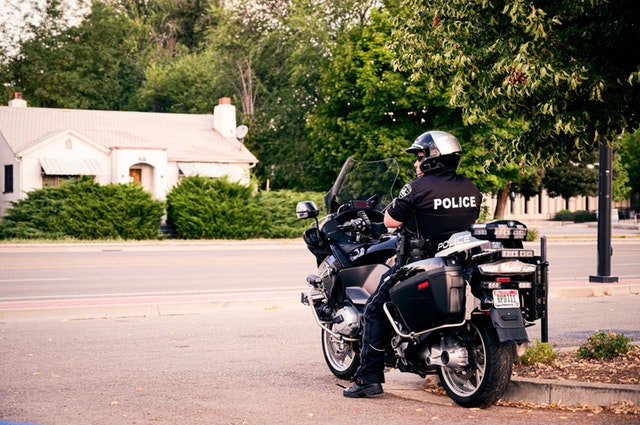 How Much Is a Speeding Ticket in Georgia?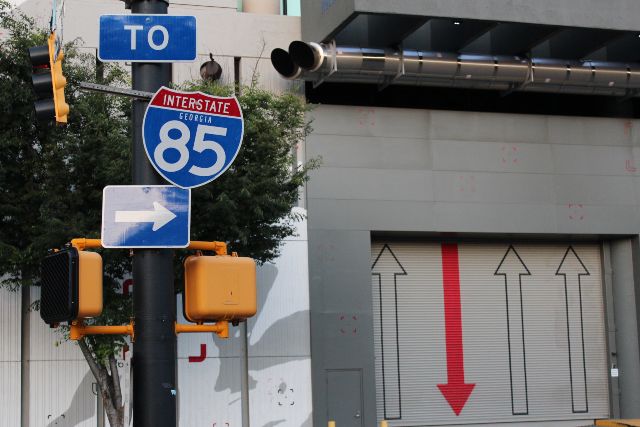 In addition to getting points, a motorist can likewise receive other effects involving their insurance company. This can consist of fines that vary in cost based on the ticket type, where the offense happened, how quickly they drove over the speed limit, and the motorist's previous record.
Exactly How Much Is a Speeding Ticket in GA?
The base fee is set according to the discretion of the court. Apart from the base fine, other state charges are specified by the Georgia Legislature. These are added to the base cost. The law requires that the court examine and remit the additional payments authorized by State Legislators, contributing to the initial amount.
Once you are assigned the fines, you can pay them by credit or debit card, cash, or money order. You can expect your penalties to be somewhere around these numbers:
$25 for driving between 5 and 10 mph over the posted limit
$100 for driving between 10 and 14 mph over the posted limit
$125 for driving between 14 and 19 mph over the posted limit
$150 for driving between 19 and 24 mph over the posted limit
$500 for driving between 24 and 34 mph over the posted limit
You might likewise pay by check at the Dekalb County Traffic Court or whichever local court handles the area in which your violation occurred. Usually, if you choose not to object to the ticket, you can pay it before your court date and avoid appearing on the date. Numerous courts have online payment alternatives.
There are two classifications of traffic citations in Georgia that include a compulsory court appearance. The first classification is for "severe traffic offenses," where an individual might get maximum fines, prison time, or probation and have the right to drive suspended. The second classification includes motorists under 21 since any infraction may cause their license to be suspended.
Additional Georgia Speeding Expenses
There are several additional expenses you may experience for speeding. If you contest your ticket in court, you will pay extra court expenses. You must pay additional charges if caught speeding in a work or school zone.
If you were found guilty of DUI, you would pay an additional $300 to $5,000, depending upon your blood alcohol level (BAC), whether it is your first offense, and whether you are also charged with other serious crimes like vehicular homicide.
Georgia traffic lawyers generally warn against paying the ticket and accepting the consequences, as there are frequently better methods to attain a beneficial result. You may be able to avoid repercussions altogether.
Speak with trusted Georgia Speeding Ticket Lawyer today, for free.
GA Speeding Ticket Points
In addition to fines, someone charged for driving above the posted speed limit will be subjected to GA speeding ticket points, which affect their insurance rates. There are various speed limits for Georgia drivers to follow depending on where they are driving. This can range from 25 miles per hour to 75 mph. 
If an individual drive
over the designated speed limit, they will be held accountable according to a point system:
Two points for driving between 15 and 19 mph over the posted limit

Three points for driving between 19 and 24 mph over the posted limit

Four points for driving between 24 and 34 mph over the posted limit

Six points for driving 34 mph or more over the posted limit
Suppose you have been accused of vehicular homicide with reckless driving or another traffic violation like driving without a license. In that case, you should hire a criminal defense lawyer in Atlanta to represent you.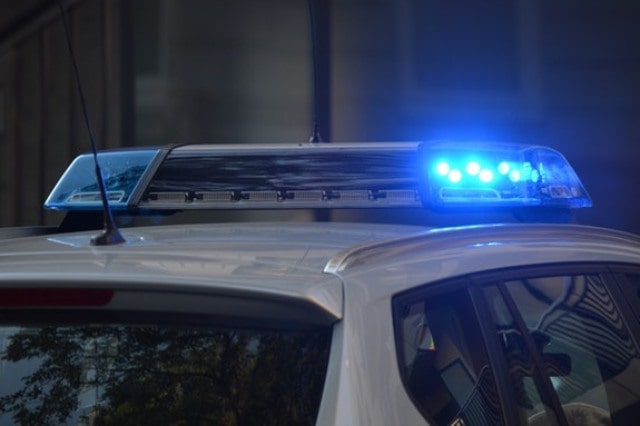 Speeding Ticket Fines for Super Speeders in Georgia
A "Super Speeder" incurs some of the highest GA speeding ticket fines. According to state law, a "Super Speeder" describes a motorist who is caught driving 85 mph or faster on any roadway or highway or a speed of 75 mph or more on a two-lane road.
The Department of Drivers Service (DDS) is alerted immediately for these convictions. It will consequently impose a $200 fine for a Super Speeder state charge that will need to be paid by the guilty driver.
The Super Speeder fine varies from the charges payable to the court. If the guilty motorist fails to pay the amount within the defined time limit, their license will be suspended. The suspended license will be renewed after the convicted motorist has paid the fine plus any extra charges for reinstatement.
What Are GA Speeding Ticket Prices?
Being found guilty of a Super Speeder ticket in traffic court is a severe matter and affects speeding ticket prices in Georgia.
As soon as the DDS has been alerted that you got a ticket for speeding 75 mph on a two-lane road or 85 mph or more on any roadway, they will alert you through first-class mail that you owe a $200 Super Speeder charge. Then, you will have 120 days to pay for the speeding violations.
Failure to pay the charge to DDS within the designated time will lead to the suspension of your license. If you allow your license to be suspended due to failure to pay, you must pay an extra $50 to restore it.
To decrease the fines, looking for a traffic attorney and exploring your options before taking action is best.
Don't delay. Schedule a risk-free speeding ticket consultation today, for free.
Out-of-State Speeding Ticket in Georgia
When an out-of-state driver gets a GA speeding ticket, they may believe that the traffic offense will not follow them if they make it over state lines. However, your ticket will follow you no matter where you are from.
Even if you are not a Georgia driver, nearly all states have agreed to the Driver License Compact (DLC). The DLC enables states to inform each other of license suspensions and traffic infractions by out-of-state drivers. While Georgia has not agreed to the DLC, they have accepted the Non-Resident Violator Compact (NRVC).
Under the NRVC, if you do not pay for your traffic violation, the state where you got the traffic ticket can alert your state of non-payment, and you may suffer a license suspension. 
Furthermore, the National Highway Traffic Security Administration utilizes the National Driver Register (NDR) to track all motorists with major traffic infractions, suspensions, cancellations, or rejections. Every state's DMV checks this computer registry when you apply for or restore a driver's license and utilizes that info to reject driving advantages.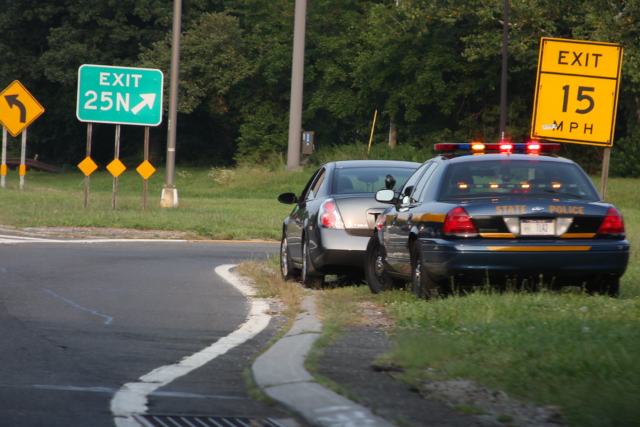 Fighting Speeding Tickets in GA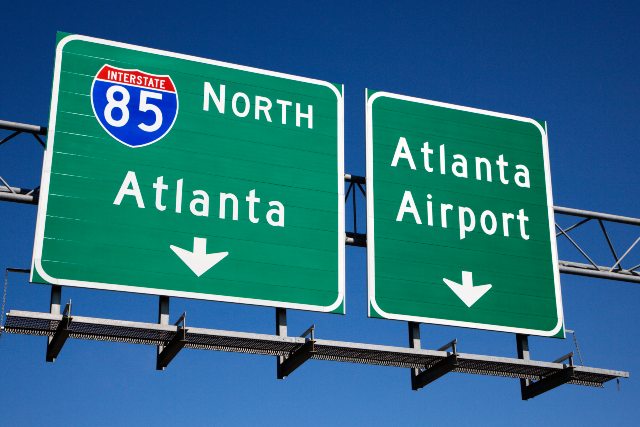 Lots of people choose to pay online rather than go through the effort to fight their speeding tickets. It is easier than scheduling time off to go to court, and it guarantees that you will not get a warrant for failure to appear that will wind up on your record.
Unfortunately, not all citations are payable online; not all should be paid and left alone. Remember, by paying the fines, you are technically confessing to guilt. All citations connected with points on your driving record will be reported.
Contact a Reputable Attorney at Conoscienti & Ledbetter Today
The five Interstate Highways that run through Georgia, I-20, I-75, I-85, I-95, and I-16, are patrolled diligently by the Georgia State Patrol. As a result of this vigilance, many drivers have found themselves with a citation that they would like to fight in court.
If you have been issued a GA speeding ticket and need assistance appealing it, contact the experienced attorneys at Conoscienti & Ledbetter. Our team of lawyers can help you understand your rights and explain your options under Georgia law so that you can make an informed choice on how to proceed.
We have a proven track record of success in traffic court and will fight tirelessly to get the best possible outcome for your case. Let us help you reduce or avoid a conviction and the fees that accompany it. Contact us today for a free consultation.
Decatur Office
(404) 328-7276
315 W Ponce de Leon Ave. Suite 400 Decatur, GA 30030