Trusted Lawyers for DUI in Georgia First Offense
A DUI in Georgia first offense can have serious consequences. Penalties can include monetary fines, probation, and even jail time. Talk to an attorney to get the best possible outcome if you have been pulled over for DUI.
Mr. Ledbetter specializes in civil litigation in metropolitan Atlanta, Georgia, and possesses vast experience in wrongful death lawsuits. Mr. Ledbetter was recognized as a SuperLawyers Rising Star in 2018 and 2019 in the area of Civil Litigation. Published on January 3, 2020, last updated on April 20, 2023.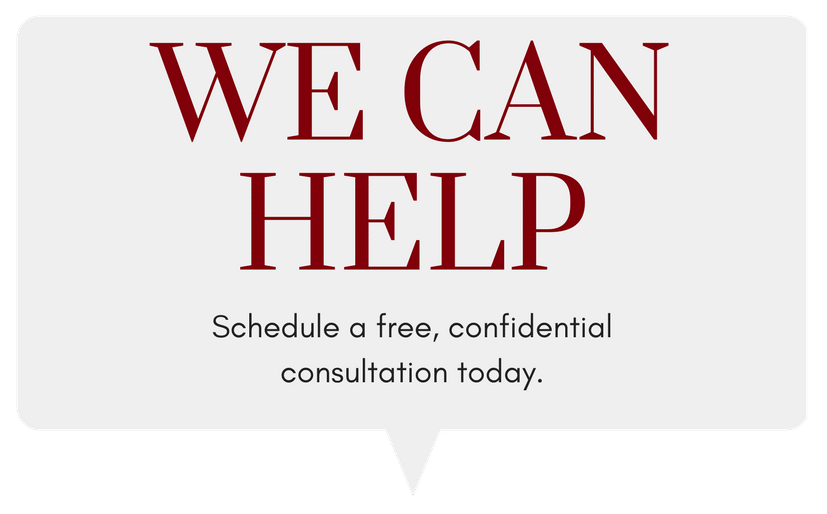 Speak with experienced DUI in Georgia First Offense lawyers today, for free.
What to Know About First-Time DUI in Georgia
Driving under the influence of alcohol or drugs (DUI) is a serious crime in Georgia. This criminal offense has gotten comprehensive media coverage over the last few decades and is a highly discussed subject in our society.
In reaction to pressure from special interest groups, Georgia legislators have recently passed new DUI legislation, which includes compulsory jail time for all convicted offenders. These laws are incredibly harsh on drivers under the influence, even first-time offenders.
DUI First Offense GA
Even if it is your first driving under the influence charge in Georgia, the minimum mandatory Georgia DUI penalties are much harsher than many other traffic tickets you might have experienced.
Although the penalties for a first-time DUI offense are not as harsh as the charges for a driver without a prior conviction, they can still significantly impact a driver's life. The severity of the influence on your life will fall on whether you make the right decisions when working with a team of dedicated and experienced Atlanta DUI lawyers.
When charged with your first DUI in Georgia, even with a clean criminal record, you may still face a minimum fine, minimum prison time, and other penalties.
The law is not forgiving to those driving under the influence, and you need a knowledgeable criminal defense attorney who will tirelessly fight for your rights. You must consult the award-winning Atlanta attorneys at Conoscienti & Ledbetter, LLC, as soon as possible after being charged with a first offense of DUI in GA.
We are committed to providing our clients with excellent legal advice and can help you navigate the complex criminal justice system. We understand that everyone makes mistakes, and we will fiercely fight for you to achieve the best possible outcome.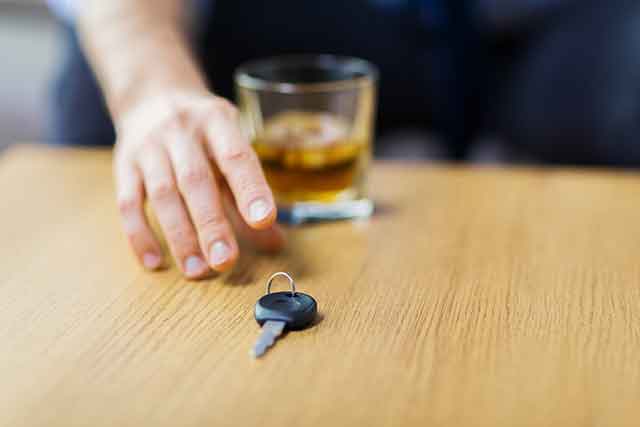 Understanding Georgia's First Offense DUI Laws
Under State of Georgia law, driving a vehicle under the influence of alcohol with a BAC (blood alcohol concentration) of 0.08% and above is a criminal offense for drivers aged 21 and over. The Georgia DUI legal limit for commercial drivers is 0.04%, and for drivers under 21, the BAC limit is especially stringent at a mere 0.02%.
Georgia Law DUI First Offense
Additionally, it is illegal to drive while "under the influence" of any alcohol, drug, or controlled substance or with any amount of illicit drugs in your blood or urine.
A Georgia driver who is less safe to drive due to drugs or alcohol is also deemed "under the influence." A driver can likewise be found guilty of a per se DUI with a BAC of 0.08% or more, regardless of whether they show signs of impairment.
Your Georgia DUI attorney will examine the facts of your GA DUI first offense case to construct a detailed defense strategy that will be used both in and out of court to help reduce your sentence.
Georgia DUI Laws First Offense
A first DUI conviction in Georgia is considered a misdemeanor offense under the laws of Georgia. Usually, a DUI arrest in Georgia will be a misdemeanor until the fourth DUI conviction within a 10-year duration.
A second DUI in Georgia is a felony offense if the offender has caused property damage or, in some cases, severe physical injury and vehicular homicide GA. Likewise, your charges will only escalate if your intoxication leads you to commit a hit-and-run in Georgia.
DUI Laws in Georgia First Offense
After a DUI conviction, the judge will identify the appropriate jail sentences and fines within the statutory guidelines. These standards determine penalty ranges based on the transgressor's prior DUI convictions within the last ten years.
Speak with trusted DUI in Georgia first offense attorney today, for free.
Although the thought of being charged with a misdemeanor crime may not sound so bad, don't let that thought get you too comfortable. A misdemeanor conviction can be life-changing, and you need a DUI defense attorney who can help you navigate the law and fight for your rights to limit all possible penalties.
Fines and Penalties for a First-Time DUI Offense in Georgia
You may face jail time of 24 hours to 10 days for a DUI in Georgia's first offense. You are most likely to deal with a fine of $300 to $1,000, depending upon the judge's choice, in addition to paying the court costs for Dekalb County traffic court or courts elsewhere in the Atlanta area. 
You might likewise be sentenced to at least 40 hours of community service. Depending upon the situation of your offense, a judge might order you to attend DUI school (risk reduction program) and a substance abuse counseling program.
Can I Get Probation for My First DUI Offense in Georgia?
In addition to the above penalties, you will likely face at least one year of probation if convicted of a DUI in Georgia's first offense. The year of probation is an obligatory minimum penalty.
If you spend 24 hours in jail, you will spend another 11 months and 29 days on probation, with the possibility of additional jail time if you re-offend. Otherwise, your probation time will be exactly 12 months at a minimum. 
Other Georgia First DUI Penalties
Georgia's first DUI penalties set out above are serious. However, it does not end there. Your first DUI conviction can impact your life in other ways. They consist of having trouble renting a car, paying high insurance coverage rates, and jeopardizing existing or future career opportunities. 
Remember that if you plead guilty to DUI, the judge has no option but to sentence you to prison under the new laws. Your criminal defense lawyer in Atlanta will help you determine the best plea options for your DUI in Georgia first offense case.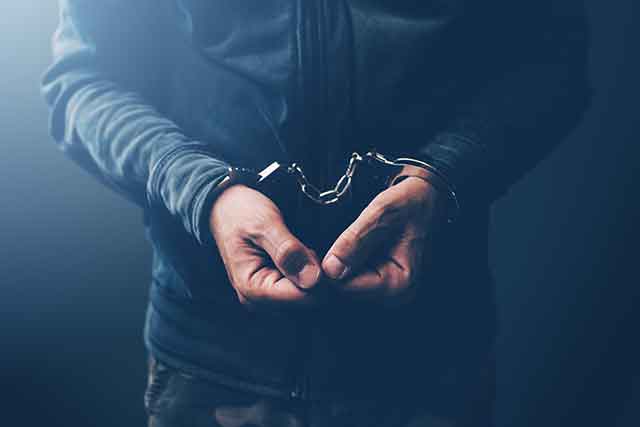 License Suspension for DUI Charges in GA
Typically for first-time DUI offenders, suspending your Georgia driver's license is the most severe penalty. With a first DUI conviction in Georgia, your driver's license will be taken by the court and held by your Department of Driver Services (DDS) office.
You will instantly lose your right to drive unless you are qualified by submitting to the implied consent test.
Georgia DUI First Offense License Suspension
There are other ways to lose your driving privileges before a conviction in court. A police officer can petition the Georgia Department of Driver Services (DDS) to suspend your license under Georgia implied consent law after a positive blood/alcohol test.
The officer can petition for suspension if you decline a blood, breath, or urine test when DUI is suspected. The officer should provide you with a DS-1205 form specifying why your license has been suspended.
The form is a driver's license suspension notification and a temporary driving authorization. It notifies you of your right to appeal this suspension of your driver's license based on Georgia's implied consent law.
At this point, you have two options to continue. You can ask for a hearing or consent to having an ignition interlock device limited driving permit through the Department of Driver Services. If you do nothing, your Georgia driver's license will be suspended within 45 days.
DUI Drugs Georgia First Offense
Georgia DUI law does not only cover drunk driving. Drug laws in Georgia and DUI laws often go hand-in-hand. If you get a first DUI-drugs conviction, you will not have the ability to receive a limited permit. DUI-drug convictions lead to a hard suspension for a first offense. A second DUI-drug conviction will cause a 1-year suspension.
A license suspension can put a significant hold on the life of a Georgia driver, and you should not leave your future up to chance. If you have been charged with a first DUI in Georgia for drugs or alcohol, please contact our firm today so we can discuss your options and develop a defense strategy to reduce your charges.
Don't delay. Schedule a risk-free DUI in Georgia first offense consultation today, for free.
Georgia First Offender Act Expungement
Although expungement is possible for many criminal convictions in Georgia under the First Offender Act, Georgia law does not have a First Offender Act for DUI convictions. 
DUI Expungement in GA
If you have been charged with your first DUI in GA, it's important to note that you can not expunge or limit any charge to which you have either pleaded guilty or have been found guilty by a judge or jury.
Our firm frequently receives calls asking what can be done about a DUI conviction. The response is always the same: absolutely nothing can be done. The outcome of your Georgia DUI case is permanent, and as an outcome, the case must be taken seriously from the very first day.
Georgia DUI Expungement
If you have been charged with a DUI, you mustn't just plead guilty to the charges without comprehending that they will permanently stay on your record. An Atlanta DUI Lawyer can deal with the prosecutor to get your DUI charges decreased to a lower offense so you can move on with your life.
Although the state has several opportunities for trying to acquire a conviction for an impaired driver, a reliable DUI attorney has his toolbox for protecting the implicated. If there is a DUI in Georgia's first offense case against you, it is possible that the state's proof can stay out of your trial or its trustworthiness contested in front of the judge or jury.
An apprehending officer's own event reports from previous and subsequent arrests can typically be utilized to cast doubt upon their story. At Conoscienti & Ledbetter, LLC, it is our task to guarantee that your side of the story is told in court in the most convincing way possible.
How a DUI Lawyer Can Help You
Having an experienced DUI lawyer can be the difference between a positive and negative outcome in your case.
The attorneys at Conoscienti & Ledbetter, LLC can help you navigate the complexities of DUI law in Georgia. Our team understands that a DUI conviction can negatively affect your life for years to come, so we work hard to protect your rights.
We will assess all the evidence in your case and use our vast knowledge of Georgia DUI law to create a defense strategy that will work in your favor. Our goal is to reach an outcome that minimizes the potential consequences of your charges.
We understand that a DUI charge can be stressful and confusing, but we are here to help you through the steps of the process. Contact us today for a free consultation and get the information you need to make informed decisions about your case.
Decatur Oficina
(404) 328-7276
315 W Ponce de Leon Ave. Suite 400 Decatur, GA 30030