Mr. Conoscienti specializes in criminal law but likewise has experience in general civil trial practice. Joseph Conoscienti is a part-time Associate Judge for the Municipality of Avonndale Estates, Georgia. Published on April 16, 2019, last updated on June 13, 2019.
Vehicular Homicide GA is a serious, frightening matter for everyone involved. If you've been involved in a vehicular homicide in Georgia, you have may have questions about OCGA 40-6-163, what the legal consequences are for the driver, or what to do at the scene. Our complete guide to vehicular homicide GA will tell you everything you need to know, including what your legal options are.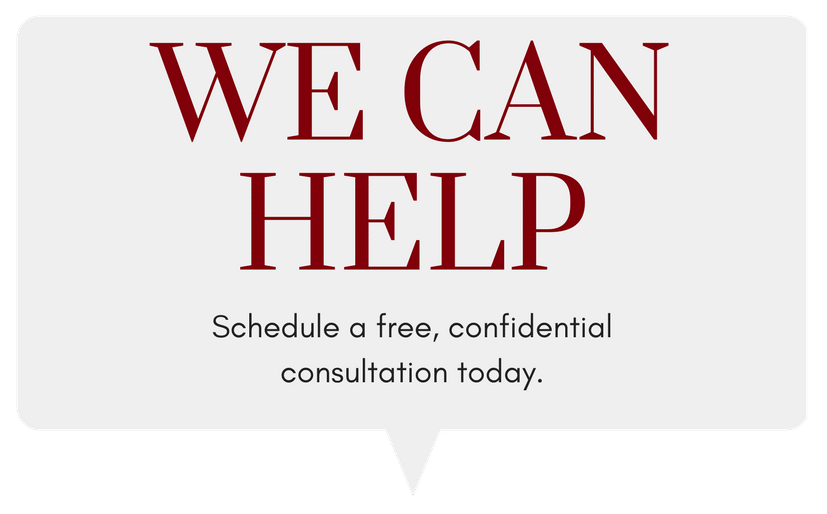 Speak with experienced Vehicular Homicide GA today, for free.
No accident is more abrupt, shocking, and final than that of vehicular homicide, GA. It affects the victims, their family, friends, and loved ones. It also affects the person who is responsible.
Most individuals live their entire lives without experiencing the devastation caused by vehicular homicide. If you are among the unfortunate few, you should immediately obtain the counsel of a skilled attorney in Atlanta. Established and expert Atlanta partners Conoscienti & Ledbetter, LLC will explain your options and ensure your case receives a fair judgment.
What Is Vehicular Homicide in GA?
The primary determining factor when considering "What is vehicular homicide in GA?" is causation. The prosecutor must prove beyond a shadow of a doubt that the acts of the driver caused the death of another. In other words, there must be an undeniable connection between the victim's death and the defendant's driving.
There are two types of vehicular homicide specified in Georgia: first degree and second. Vehicular homicide in the first-degree results while the driver is:
committing a hit-and-run
fleeing police
illegally overtaking and passing a school bus
in violation of GA DUI laws
in violation of GA reckless driving laws
on a revoked license as a "habitual violator."
Vehicular homicide GA of the second degree is defined as a death caused by a driver who is committing a traffic crime. In addition to the ones listed above, these include more routine crimes like speeding or running a red light. A qualified Georgia attorney may be able to negotiate a plea bargain that results in a reduced sentence when you are facing charges in Dekalb County traffic court or elsewhere in the Atlanta area.
Vehicular Homicide Sentence Georgia Details
The specific circumstances of the case dictate a vehicular homicide sentence Georgia.
Vehicular homicide in the first degree is a felony. Drivers who commit of First-degree vehicular homicide GA face 3 to 15 years in prison. Those offenders convicted of this crime after being named as a habitual violator are more likely to receive a prison sentence from 5 to 20 years. Most perpetrators of first-degree vehicular homicide receive a three-year license revocation, as well.
Second-degree vehicular homicide GA is a misdemeanor that carries a maximum of $1,000 in fines and up to one year in jail. Skilled area attorneys will provide further clarification, as well as provide you with the best representation.
GA Vehicular Homicide Laws and Victims
According to GA vehicular homicide laws, the victim of the crime may be a passenger in the vehicle with the offending driver or they may be in another car. Additionally, they could be a bicyclist, a motorcyclist, or a pedestrian.
If you collide with another car or strike a pedestrian and leave the scene of the accident, you may face hit and run charges. This can be added in addition to vehicular homicide charges. Expert legal representation can determine the best path forward for you.
Georgia Code 40-6-163 Defined
Georgia Code 40-6-163 documents the legal requirements of vehicles overtaking or meeting a school bus on the highway.
As you might imagine, laws regarding school buses are taken very seriously since the state values the welfare of children and minors. Be advised that you may face severe punishments if you are in a vehicular homicide case involving a school bus.
Georgia Code 40 6 163 Basics
According to Georgia Code 40 6 163 subsection (a), it is the responsibility of any driver that meets or overtakes a school bus stopped on the highway to halt before reaching it. Per GA code Sections 40-8-111 and 40-8-115, the bus should have visual signals, such as flashing lights and a visible stop sign operating to indicate that it is stopped. Drivers from either direction are required to stop and remain stopped until the signals are turned off and the bus has resumed its route.
OCGA 40 6 163 Exceptions
Georgia Code OCGA 40 6 163 subsection (b) specifies that a driver on a highway that has separate roadways may not be required to stop upon meeting or passing a school bus. There are in fact a couple of exceptions:
The bus is on a controlled-access highway
The bus is on a different roadway than the other vehicle
The school bus is stopped in a loading zone adjacent to such highway
The school bus is stopped in a loading zone pedestrians aren't permitted to cross
In these scenarios, drivers of other vehicles may proceed. If you are accused of violating Georgia Code 40 6 163, seek legal counsel to investigate the circumstances.
Bus Drivers Reporting OCGA 40-6-163 May Be Mistaken
Per OCGA 40-6-163, it is the responsibility of every school bus driver who observes a violation to document the license number and vehicle description of the offending vehicle, as well as the incident's time and location. Incident Report Forms are supplied by the Department of Public Safety.
Each report should be filed with the law enforcement agency where the alleged crime occurred within 15 days of the event.
This is a very serious offense, as its perpetration could result in a vehicular homicide GA or wrongful death. Since school bus drivers, however, are often preoccupied with all of the stressful aspects of their job, they can easily err in the details of a violation of OCGA 40-6-163. Therefore, it is essential that you contact an attorney who can help sort out the facts of your case.
Speak with trusted Vehicular Homicide GA today, for free.
Understanding OCGA 40-6-395
OCGA 40-6-395 pertains to drivers fleeing or attempting to elude police officers. It also addresses individuals impersonating law enforcement officers.
Fleeing and Attempting to Elude Law in Georgia
Code 40-6-395 is often referred to as the Fleeing and Attempting to Elude Law in Georgia. It maintains that it is unlawful for any driver to fail or refuse to halt when directed by a police officer to do so. It is also illegal to flee or try to elude a pursuing police vehicle after being given a visual or audible signal (usually by way of lights and sirens) to stop. Additional signals include a verbal command or an obvious hand gesture to halt.
Fleeing and attempting to elude a police officer is a serious offense. In addition to the original reason a driver is directed to stop, the subsequent car chase is dangerous to other drivers and pedestrians on the road. An attempt to "get away" can easily result in vehicular homicide GA. Obviously, that exacerbates whatever problem the driver was attempting to flee. A knowledgeable attorney may be your only hope.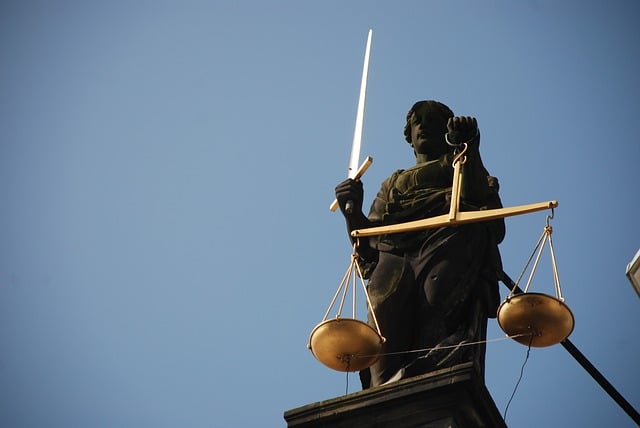 Reckless Conduct OCGA Explained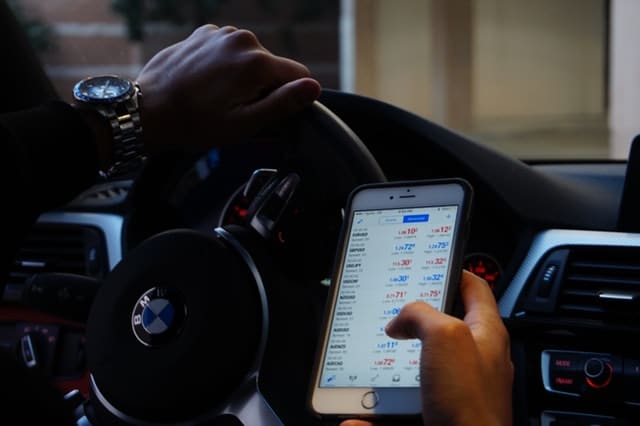 Habitual violators fall under the category of reckless conduct OCGA. According to Georgia law, a "habitual violator" is any driver who within a five-year period has been convicted of three or more serious traffic-related offenses. The specific crimes include:
DUI
Fleeing an officer
Hit and run
Reckless driving
Vehicular homicide GA
In fact, any felony involving a motor vehicle can count toward one's habitual violator status. If you feel that you have been improperly labeled, an expert attorney may be able to negotiate reduced charges.
Consequences of Violating Reckless Driving OCGA
Any person who drives a vehicle in a careless or irresponsible manner without regard for the safety of others commits the crime of reckless driving OCGA. Those convicted of reckless driving receive a misdemeanor conviction and are penalized with a fine up to $1,000.00, up to 12 months of jail time, or both.
OCGA Reckless Conduct May Result in More Serious Charges
OCGA reckless conduct is considered a serious offense due to its potential for causing accidents that may even include vehicular homicide GA. This is why, as long as no provision of the Code is construed in a way that restricts the sentencing, the previously mentioned sentence is imposed. Occasionally, a skilled lawyer may be able to negotiate the suspension of the typical sentence or arrange for the defendant to be placed on probation instead.
Don't delay. Schedule a risk-free Vehicular Homicide GA consultation today, for free.
What Is Involuntary Manslaughter Georgia?
Involuntary manslaughter in Georgia is a particular category of vehicular homicide GA. It occurs when someone unintentionally causes the death of another person while committing a non-criminal or a non-felonious criminal act.
Someone who commits involuntary manslaughter while doing something that is not inherently criminal would, upon conviction, be punished for a misdemeanor.
Alternately, someone who commits involuntary manslaughter while committing an unlawful act will, upon conviction, be punished with a prison sentence of up to 10 years. They may also be the recipient of a wrongful death lawsuit. A qualified attorney may mean the difference in leaving the courtroom as a free individual or one in handcuffs.
2nd Degree Vehicular Homicide Details
Another specific category is 2nd Degree vehicular homicide. This occurs when a death results in a failure to follow basic traffic laws. These offenses include but are not limited to:
Failure to Maintain a Lane
Following too closely
Illegal Left Turn
Illegal U-Turn
Speeding
A conviction of vehicular homicide GA in the second-degree is generally that of a misdemeanor. Sentences may include fines up to $1,000 and up to a year in prison. A skilled counselor can advise you of your options if you find yourself facing 2nd Degree vehicular homicide charges.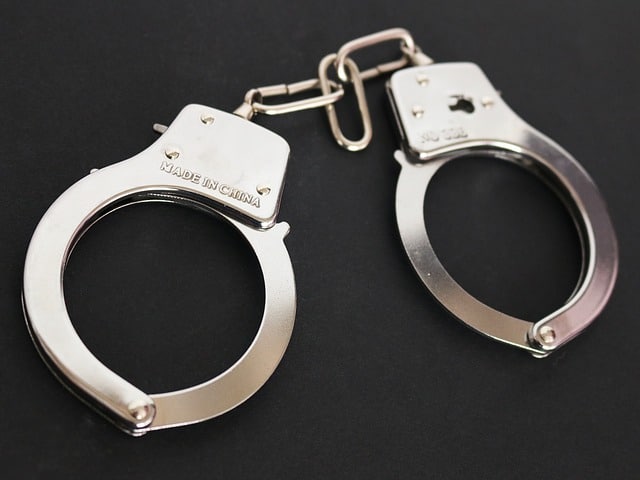 Facts Regarding DUI Resulting in Death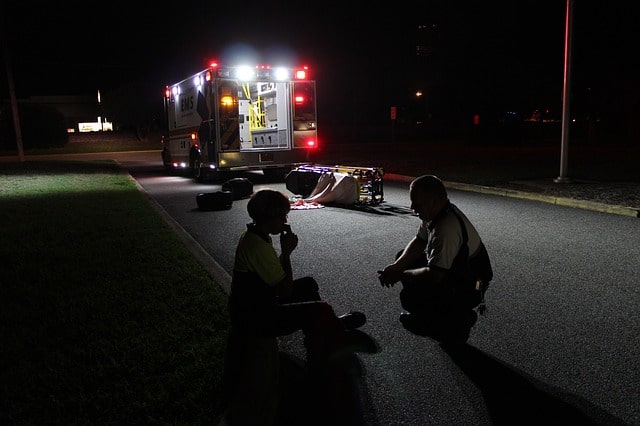 A DUI resulting in death due to a drunk or drugged driving accident can be charged as either a misdemeanor or a felony. This depends primarily on the seriousness of the injuries. Hiring the best lawyer for such cases is imperative.
DUI Vehicular Homicide Options
DUI vehicular homicide GA is caused by a motorist who is "drunk driving." This means that he or she had too much to drink and is attempting to drive while obviously impaired. This kind of DUI can be charged and successfully prosecuted even without a positive breath alcohol test. In Georgia, it is referred to as "DUI less safe." Generally, the primary evidence for this type of case is police video showing the impaired driver.
If you have been accused of vehicular homicide GA, whether or not it is because of intoxication, it is crucial that you contact a reputable DUI lawyer. Not only can the right counselor advise you as to the best defense options, but he can also provide skilled representation in court.
Decatur Office
(404) 328-7276
315 W Ponce de Leon Ave. Suite 400 Decatur, GA 30030