Wrongful Death Attorney Atlanta
Wrongful Death Lawyers in Atlanta Who Can Help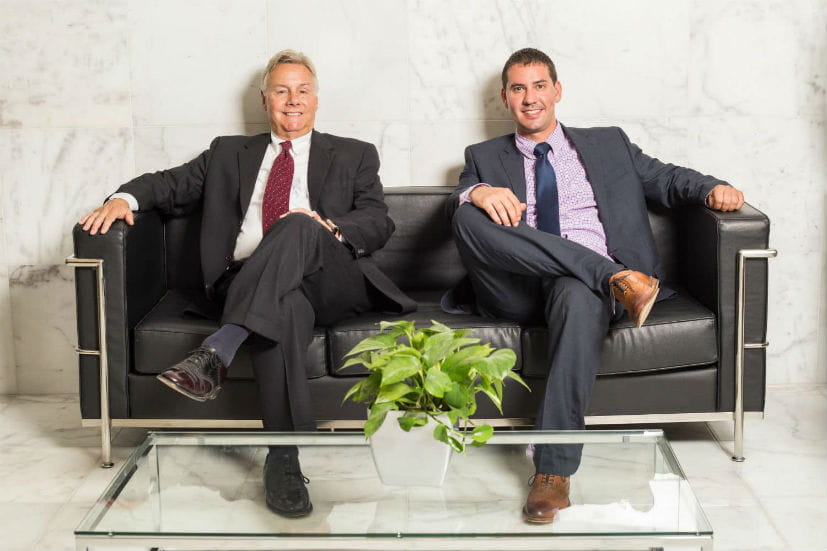 When someone dies or is killed due to the negligence or misconduct of another, the victim's family can pursue a wrongful death lawsuit seeking financial justice and reparations for their loss. 
If your loved one has passed after an injury or accident in Atlanta, Georgia, brought on by the negligence or misconduct of another person, company, or entity, you may need the services of an experienced wrongful death attorney to make your claim against those responsible.
Choosing the Right Wrongful Death Attorney
Mr. Ledbetter is an experienced wrongful death lawyer in Atlanta, GA. Mr. Ledbetter was recognized as a SuperLawyers Rising Star in 2018 and 2019 in the area of Civil Litigation in Atlanta. Published on July 25, 2018, last updated on June 26, 2023.
Wrongful death lawsuits involve a very specific area of personal injury law. That's why you need experienced wrongful death lawyers who have deep knowledge and experience in preparing your wrongful death case. Your Atlanta wrongful death lawyer will act as an advocate on your behalf as you navigate the often confusing civil court system.
Each state, like Georgia, has a civil "wrongful death statute," or collection of statutes, which establish the procedures you have to follow to file a wrongful death claim.
Wrongful death in Georgia is a cause of action created by statute, which means that it is governed by a law passed by the legislature. A wrongful death claim in Atlanta may be brought if there's a death arising from negligent, reckless, deliberate, or criminal activities by a different individual, medical care provider, business, or company.
The office of Conoscienti & Ledbetter is exactly the kind of legal team you want on your side when you're filing a wrongful death lawsuit in Atlanta. They are considered experts in the field, and wrongful death is one of their primary practice areas. Contact us and schedule a confidential free consultation with our experienced wrongful death attorney.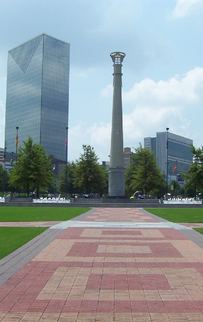 What Is Wrongful Death? An Atlanta Lawyer Explains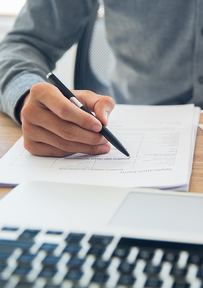 A death can qualify as wrongful death when the person dies due to accident, negligence, or malpractice. Wrongful death occurs when an individual dies because of the negligent or wrongful act of another individual. If that occurs, a surviving family member or family member can file a claim against the negligent party, no matter if that individual is a drunk driver or a surgeon, and seek compensation. Although financial compensation can't replace the wrongful death victim, the victim's family can try to regain financial stability.
Here are some common instances that, if they result in death, could lead to legal consequences such as a wrongful death lawsuit:
List of Common Causes of Wrongful Death Cases
Traffic accidents, including accidents involving rideshare services, drunk driving cases, and more
Medical malpractice (operations have gone wrong)
Defective products
Supervised activities in a daycare, adult care, or field trip environment
Nursing home or assisted living negligence or abuse
Criminal activities
Fire and premises liability
Occupational accidents
It is important to know that wrongful death cases are handled in a civil court, not a criminal court, so a wrongful death case will not send the defendant to prison. If you have lost a family member because of someone else's negligence, reach out to our Atlanta, GA, wrongful death attorneys to file a wrongful death claim. Call us and schedule a free consultation with our Atlanta wrongful death attorneys.
There are deadlines for filing lawsuits in Atlanta. Contact our Georgia wrongful death lawyers as soon as you can. Free initial case review!
An Atlanta Wrongful Death Attorney Explains
The purpose of a wrongful death claim is to compensate families who are left without their loved one due to someone's carelessness or a willful act. Though a lawsuit cannot bring back your loved one or make up for their death, the intention of a wrongful death claim is to ensure the surviving family members receive monetary compensation for their loss.
A wrongful death case is brought on behalf of the victim's estate and litigated by a wrongful death attorney; any compensation awarded goes to the surviving family members. 
If a person is killed during a crime, such as during a robbery or assault, or if a person, company, or entity caused an accident or permitted conditions that resulted in someone's death, such as a bad medical device, it can potentially result in a wrongful death compensation as per the Georgia wrongful death laws. 
Parties in a Wrongful Death Lawsuit
The person bringing civil litigation is known as the "plaintiff." When a person without a will passes in Georgia, a court like the Dekalb Probate Court or Fulton County Probate Court will appoint an executor or personal representative of property. In that case, the plaintiff in the suit is ordinarily the estate's executor or personal representative.
The individual or entity against whom the suit is brought is the "defendant." The suit will make the claim that the defendant acted in an intentional or negligent manner and has been responsible for the untimely death of the deceased individual.
Factors Involved in Atlanta Wrongful Death Claims
In order for a person or another entity (like a medical professional) to be held legally accountable for the death, four factors must be present:
Negligence: The plaintiff must show the court that the defendant in question was negligent and that it was the defendant's clear negligence that caused the deceased's death. Plaintiff is entitled to any damages. Your wrongful death attorney must show that the defendant was negligent and that their negligence resulted in a death.
Duty of care: Your Atlanta wrongful death lawyer must prove that the defendant owed a duty of care to the deceased, such as a doctor to a patient, a caregiver to someone in their charge, or the driver of a vehicle.
Breach of duty: You must prove to the court that the defendant failed to live up to that duty, whether intentionally or through negligence. The plaintiff has to prove that the defendant violated the duty of care owed to the plaintiff. 
Causation: Finally, your Atlanta, GA, wrongful death attorney must demonstrate beyond a reasonable doubt that the specific actions or inaction on the part of the defendant are what caused the death to occur. 
The Burden of Proof in a Wrongful Death Lawsuit
The plaintiff's estate, through their wrongful death attorneys in Atlanta, is required to meet the legal standard of burden of proof before the court.
In Georgia, like in most states, you have to prove your case with a preponderance of the evidence. That means the facts and evidence presented to the court in Atlanta must support the four criteria listed above, meeting the legal definition of responsibility for a wrongful death action. State laws vary, and it's important to speak with a qualified wrongful death attorney in Atlanta, Georgia.
While lots of wrongful death claims in Atlanta are solved by pre-trial settlement arrangements, some can only be solved by going to trial. People often accept whatever compensation insurance companies are offering without thinking about expenses such as burial costs. If you are happy with the compensation the insurance company of the liable party has offered, you can settle your claim. But, if maximum compensation is your goal, contact an experienced Atlanta wrongful death lawyer who can help you go to court.
If you have lost a loved one, we can help. Contact our wrongful death attorneys, schedule a free consultation, and we'll make sure you receive the monetary compensation you are entitled to.
Recommended Reading:
The Georgia Wrongful Death Statute: What You Need To Know?
The State of Georgia has specific guidelines (which are the same as in Atlanta) regarding cases of wrongful death occurring in their jurisdiction. These guidelines are enumerated in Georgia Code Title 51 – Torts Chapter 4.
What Is a Wrongful Death in Georgia?
Under Georgia law, the wrongful death of a loved one is defined as any death caused by negligent, reckless, intentional, or criminal acts. Negligence is defined as a failure to use reasonable medical care when that person or entity would normally be required to do so.
Who Can File a Wrongful Death Claim?
Under Georgia law, certain family members are authorized to file a claim, including the deceased victim's spouse, the victim's child or children, as well as the victim's parents. Wrongful death litigants are decided in order of legal relation to the deceased loved one. The surviving spouse is first in line and must represent the interests of any minor children. If there is no surviving spouse or surviving children, the case may be brought by the parent or parents of the deceased person. With no surviving family members, the case can be brought by a personal representative of the deceased's estate.
What Damages Can Be Awarded in a Georgia Wrongful Death Action?
There are two different awards available in Atlanta, Georgia, for wrongful death cases. The first is based on the perceived monetary value of the deceased's life. That is determined by the number of lost wages and benefits, including the potential future earnings had the person lived, and the value of the loss of care, companionship, and other intangible elements. The second type of compensation is to reimburse expenses directly related to death.
Is There a Time Limit for Filing a Wrongful Death Lawsuit?
The Statute of Limitations to file a wrongful death claim in the State of Georgia is two years after the date of the loved one's death. This two-year deadline can be paused and restarted under certain circumstances, like a medical condition that was diagnosed later. Experienced Atlanta wrongful death lawyers can help you and offer more information. Call us and schedule a free consultation.
Relevant Sections of the Georgia Code Title 51 – Torts Chapter 4 – Wrongful Death
There are five sections of the chapter of the Georgia Code that deals with wrongful death. The first chapter includes definitions used within the chapter. Other sections speak to specific circumstances surrounding wrongful death accidents, such as who can file for wrongful death in the case of a loved one's death and who receives what portion of the monetary proceedings.
Read the Full Statute: 2017 Georgia Code, Title 51 – Torts, Chapter 4
The call is always free, and it never hurts to hear your options. Talk to a dedicated Atlanta wrongful death lawyer who has your best interests at heart.
An Atlanta Wrongful Death Attorney on Damages
Damages in a Georgia Wrongful Death Lawsuit
In a wrongful death law case in Georgia, pecuniary (financial) damages are awarded based on loss of service, the anticipation of inheritance, and medical and funeral expenses. When determining financial loss, it's pertinent to take into account the age, character, and condition of the deceased loved one, their earning ability, life expectancy, health, and intelligence, in addition to the conditions of the recipients.
Determining Financial Loss in Georgia
This determination might appear straightforward, but it often becomes a complicated inquiry, keeping in mind that the amount of damages is an actual financial loss. Normally, the primary consideration in awarding damages is the deceased's situation at the time of passing. By way of instance, when an adult wage earner with children dies, the significant areas of the retrieval are 1) loss of earnings and 2) loss of parental guidance.
Using Experts to Determine Financial Loss
The plaintiffs can present expert testimony from financial professionals to establish the value of the deceased to his loved ones. Until recently, this testimony wasn't admissible when a housewife died, but that rule has changed.
Punitive Damages for an Atlanta Wrongful Death Claim
Punitive damages are awarded in cases of serious or malicious wrongdoing in Atlanta to punish the wrongdoer or deter others from behaving similarly. In many states, plaintiffs may not recover or pursue punitive damages in wrongful death cases. There are a number of states, however, that have specific statutes or a law that permit the recovery of punitive damages.
Survival Actions in Georgia
A survival action, on the other hand, centers around the anguish of the deceased loved one (who attorneys and law judges frequently refer to as the "decedent") instead of the despair and financial losses of their household. In a survival action, the decedent's estate can recover compensation concerning the pain and suffering of the victim along with the decedent's medical bills and lost earnings–comparable to what the individual might have recovered (but lost) in personal injury law if they had endured.
More Information on Wrongful Death Lawsuits in Atlanta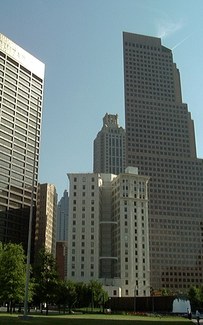 You may have heard of some high-profile wrongful death lawsuits in Atlanta on the news or online. Below are some local examples of wrongful death to better illustrate how wrongful death claims work.
Diane McIver Estate vs. Tex McIver and Dani Jo Carter
This case was brought by the estate of Diane McIver, a murder victim, against her husband and her best friend. The victim's husband, Tex McIver, was sent to prison for life during the criminal law trial, but the wrongful death suit against McIver and Carter argues that the victim's death was an accident. 
Cobb County and Wellstar Hospital
This suit involved a health system, a county jail, and a prisoner, Mr. Justin Graham. Mr. Graham was arrested for DUI and detained in the Cobb County jail in 2006. After a few weeks in jail, he was transferred to Wellstar Hospital, where he died from cirrhosis of the liver. Graham's family filed a wrongful death claim against the jail and hospital. 
Bobbi Kristina Judgment
This law case gained global attention due to the fact that the decedent, Bobbi Kristina Brown, was the only child and heir of international superstars Bobby Brown and the late Whitney Houston. Ms. Brown's estate filed a claim after her boyfriend, Nick Gordon, was found legally responsible for her death.
Atlanta Wrongful Death FAQ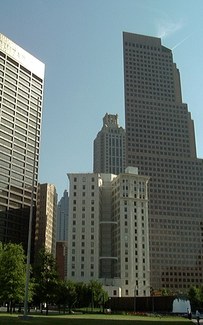 What if an individual dies before bringing a personal injury lawsuit?
It depends upon if the individual dies as a consequence of the injuries or from unrelated causes. Each state, like Georgia, has a law permitting a claim when someone causes the wrongful death of another. If an individual in Atlanta dies from unrelated causes, the claim survives in most instances and may be brought by the executor or personal representative of the deceased individual's estate.
Are punitive damages recoverable in wrongful death actions?
In most states like Georgia, a plaintiff may not recover punitive compensation in a wrongful death claim case. There are a number of states, however, that do have specific statutes that permit the legal recovery of punitive compensation.
Are all state laws the same regarding wrongful deaths?
No, there are various differences among distinct state wrongful death laws. Determining the state in which you can, (and should) bring a wrongful death claim is an essential element of your claim because some states do not allow certain types of damage awards or may have different statutes of limitation that establish the timeframe in which you may file a lawsuit in Atlanta.
Can someone sue for the pain and suffering of a decedent?
Yes, along with damages for the wrongful death, a decedent's family or executor in Atlanta may recover compensation for the pain and suffering that the decedent endured before death.
Can I bring a wrongful death action based on the death of a child or an elderly person?
Yes, you may recover compensation in a wrongful death cause of action in Atlanta for the death of a child or an older individual. A wrongful death attorney can be an asset in this type of case. If you have lost a loved one or a family member, make sure to contact us before you file a claim. Wrongful death is one of the primary practice areas of the wrongful death attorneys at Conoscienti & Ledbetter. Call us and schedule a free consultation.
Decatur Office
(404) 328-7276
315 W Ponce de Leon Ave. Suite 400 Decatur, GA 30030