Trusted Atlanta Bird Scooter Accident Lawyer
Mr. Ledbetter specializes in civil litigation in metropolitan Atlanta, Georgia, and possesses vast experience in bird scooter accident lawsuits. Mr. Ledbetter was recognized as a SuperLawyers Rising Star in 2018 and 2019 in the area of Civil Litigation. Published on December 16, 2018, last updated on July 21, 2021.
Bird scooters are the hip new way to get around town in many major cities, but if you get hurt using one, what happens? A Bird scooter accident attorney can help you understand the law and get fair compensation for your accident.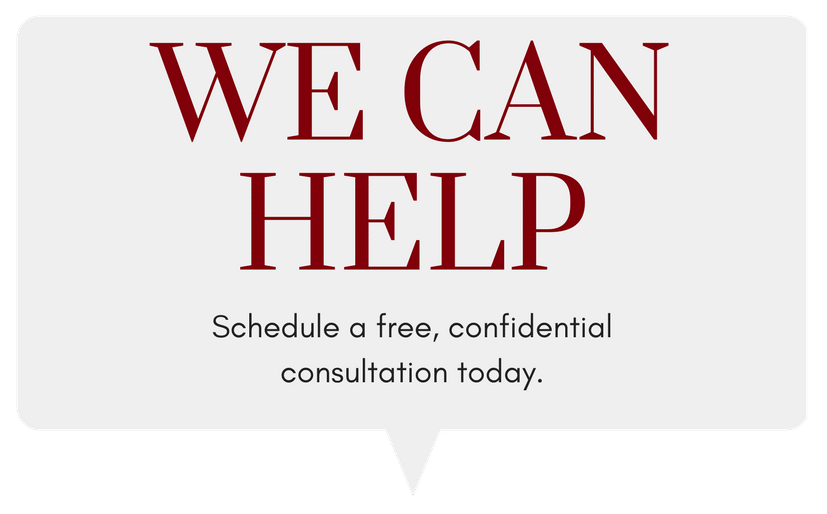 Speak with experienced Bird Scooter Accident Attorneys today, for free.
Motorized or electric scooters have become a convenient and economically/ecologically friendly means of transportation. However, according to Bird and Lime – the two most popular companies in the motorized or electric scooters industry – serious accidents are bound to happen when the necessary safety requirements are not in place. From brain injuries to spinal cord problems, broken or fractured bones, lacerations, bruises, and road rash, among others, riders are at risk of sustaining various injuries caused by motorized scooters.
You will find most Bird scooters parked by bike racks in places where their presence does not block public pathways. They can also be found parked in the front of restaurants, stores, or buildings, provided they are not in any way disturbing the building.
Simply access the Bird app to rent and pay for the use of the Bird scooter. You will be required to sign up as a qualified rider and pay a certain out-of-system fee. Each Bird ride costs a fixed unlock fee of $1 and an additional 15 cents for every minute spent on the ride.
As they continue to grow in popularity, it is important to note that electric scooters are associated with serious injury risks. When accidents befall, it is wise to consult with an experienced Bird Scooter accident lawyer, such as those at Conoscienti & Ledbetter, LLC, to discuss your options.
Broken Foot and Other Scooter Injuries
Over 100 U.S. cities saw the influx of thousands of e-scooters, courtesy of some top tech companies in the country. A direct consequence of this has been a rapid increase in the rate of injuries. A few deaths and several injuries have been recorded in hospitals in Austin, Denver, and San Diego.
While some victims have been left permanently disabled, others have suffered life-threatening injuries of different forms, including broken ribs, collarbones, ankles, scapulas, and femurs. Others include ruptured spleens, head fractures, black eyes, and multiple stitches.
Example of an Electric Scooter Accident in Atlanta
When doctors said, Taylor McCullough was going to survive the life-threatening injuries she had from an electric scooter accident. It was a great relief to everyone. Taylor was riding an electric scooter with her boyfriend when they were struck by a car going at a speed of over 50 miles/hr. The impact resulted in several facial fractures, a broken nose, and a blood clot on McCullough's brain.
According to her mother, "She had a breathing tube and a neck brace. She had blood coming out of her ears, her eyes, her mouth. They had every tube hooked up to her. It was really hard to see." Few thought Taylor was going to make it – and many still believed her survival and ongoing recovery were basically miracles.
Even in situations more harrowing than this one, the family members of accident victims can benefit from the advice of an experienced Bird scooter accident lawyer.
Speak with trusted Bird Scooter Accident Attorneys today, for free.
Causes of Bird Scooter Accidents in Atlanta
Unfortunately, what they offer inconvenience, they lack in safety. In fact, they surpass Uber and Lyft in both popularity and number of accidents. The leading cause of Bird scooter accidents in recent times is likely due to drivers' inability to share the roads safely.
Causes of Electric Scooter Accidents
Although they occur for a range of reasons, the majority of the accidents on or around an electric scooter have been reported to be caused by one or more of the following:
The driver is trying to avoid other objects, including pedestrians, a motor vehicle, another scooter, a dog, or a bicyclist.
The rider may need to escape an attacking dog. Dog breeds with high prey drive commonly chase electric scooter riders. This has the potential to cause a severe crash with multiple injuries.
Pedestrians may also be at risk. Many people have tripped on an abandoned scooter on a sidewalk or by a moving electric scooter.
Other motorists are often involved. Drivers of motor vehicles may knowingly or unknowingly swerve towards a scooter while trying to avoid hitting another object.
Additionally, scooter riders have been injured when they run into a vehicle with open doors, a turning vehicle, or a vehicle backing up. Although the vehicle's owner will be protected by his/her insurance, a Bird scooter accident lawyer offers the best representation when you've been involved in an electric scooter accident.
Causes of Bird Scooter Crashes
Although they are advertised as a simple and efficient transportation method, there are several other causes of Bird scooter crashes. Including user-error, these include, but are not limited to the following:
Failure of the rider to wear a safety helmet
Hit-and-run accidents where scooter riders are hit by cars
The inexperience of the rider or failure to follow traffic laws and safety protocols
Malfunctioning scooter or scooter equipment
Pedestrians being hit by Bird scooters going at high speed
Pedestrians getting injured when attempting to avoid colliding with an electric scooter rider
Riding on the sidewalk or the wrong side of the street
Plus, with their small wheels and a high center of gravity, scooters tend to get wobbly after a while. Likewise, the front wheel may lock up while braking. When this happens, the rider gets thrown over the front.
It is surprising that the manufacturers of Bird scooters have failed to address the risks involved in using their scooters. Wrongful death, personal injury, and accident attorneys can fight for compensation and damages.
Safety Measures to Avoid e-Scooter Related Injuries
Unfortunately, most scooter drivers fail to adhere to the rules of the road and scooter safety practices. The direct implication of this is an increase in the rate of accidents and ultimately the number of e-scooter injuries. There are several ways to implement electric scooter safety practices in Georgia.
Make sure that you are wearing helmets and have a valid driver's license when riding an electric scooter. Avoid riding e-scooters on the sidewalks and uneven surfaces, which can cause scooter injury. Never ride with another person on the scooter with you.
Do not enable children to drive the Bird electric scooters. Keep in mind that abandoned scooters at entrances and exits of buildings or in the middle of a sidewalk block handicap access and prevent people from moving freely. Always place the scooter responsibly when you are done using it.
Fortunately, with a bit of attention and effort, you should be able to avoid most of the pitfalls that could result in a Bird scooter accident. If you find yourself recovering from a mishap involving this popular form of transportation, contact an experienced attorney and book a free consultation to discuss your options.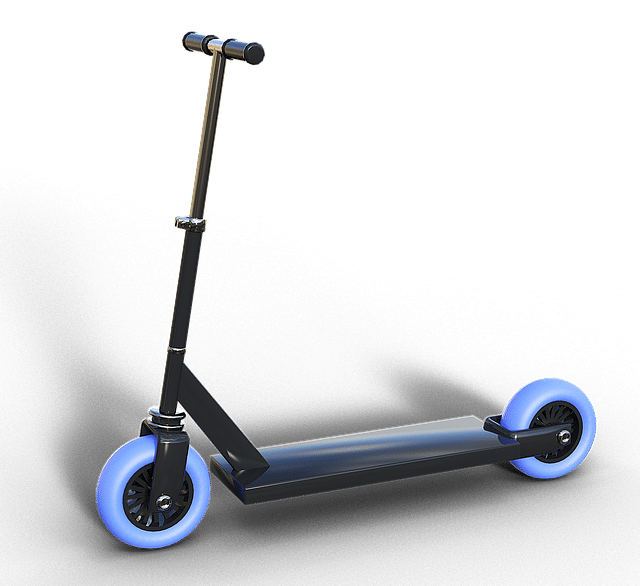 WHAT TO DO IF YOU GOT IN A BIRD ELECTRIC SCOOTERS ACCIDENT
If you have been hurt in an accident involving Bird scooters and got serious injuries, you have to take immediate action. Riding a Bird scooter seems too cool, and it seems a low-cost option to go a few extra miles around the town. However, a scooter user is vulnerable to injuries, including head injuries. Scooter-related accidents, especially those involving a motorized scooter, are very dangerous and have the potential to cause a personal injury.
So, if you have been injured in accidents involving a Bird electric scooter, take necessary immediate actions to get maximum compensation for your losses and cover medical expenses. Once you get consciousness, submit an accident report and seek help and legal assistance from personal injury attorneys.
1- Seek Immediate Medical Treatment
If you are an injury victim of road hazards or got in a scooter accident, seek immediate medical help from your surroundings. If you are in a safe place, stay right there. If not, then ask for someone else's help.
As soon as you reach the hospital, undergo a detailed medical checkup even if you think that you are fine. If you want compensation for your medical bills, keep them safe.
If any other vehicle is involved in the accident, for example, if you have crushed someone else, then stay on the scene until it is allowed to leave. However, if the accident is caused by the driver's negligence of another vehicle, then they will be held liable to recover compensation of your losses and undergo a legal process.
Furthermore, if the accident is caused by any scooter malfunctions, such as brake failure, the scooter company will be liable to pay for your losses and compensation of medical bills.
2- Call 911 and Report the Accident
If you are conscious at the scene of the accident, call 911 to report the accident and request an ambulance. We suggest reporting every detail of the accident to the police, especially if it is caused by the negligence of any other driver.
3- Discuss Accident with a Lime Scooter Accident Lawyer
If you want to get compensated for your losses, hiring an experienced scooter accident lawyer is a must. An experienced attorney will not only help you file the scooter accident lawsuit but also help you deal with scooter companies to get compensated. Moreover, they will guide you and provide you with the best legal advice about e-scooter accidents.
Ever since these dockless scooters are being used by a huge audience, the rate of Bird scooter accident have been increased. Because of these situations, more people are taking legal action and hiring injury lawyers to protect their rights.
Conoscienti & Ledbetter, LLC is a leading law firm helping scooter users get compensation for their losses and protect their rights against scooter companies. Our law firm has expert injury lawyers who will do a free case evaluation of your accident and help you understand the options you are left with. If you have been in any scooter accident in Atlanta, Los Angeles, San Francisco, or Santa Monica, feel free to book a free consultation.
How Can a Bird Scooter Lawyer Help?
A Bird scooter accident lawsuit can be handled by our personal injury lawyers. We will provide a free case evaluation of your crash. We then gather the evidence needed to give your claim the best chance of success. You may need to consider a refund to cover your medical costs, but the legal complexities are difficult to address.
We are happy to provide an evaluation of the potential outcomes of your case. A review will help you understand how your crash will occur and what you can do to strengthen your claim. A free investigation of the incident will also provide an assessment of the possible outcomes. So, to get started with your case, book a free consultation with our expert lawyers.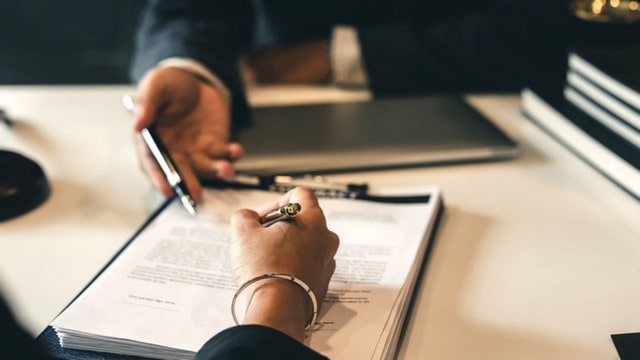 Don't delay. Schedule a risk-free Bird Scooter Accident consultation today, for free.
Decatur Office
(404) 328-7276
315 W Ponce de Leon Ave. Suite 400 Decatur, GA 30030