Trusted Atlanta Nursing Home Abuse Lawyers
Mr. Ledbetter specializes in civil litigation in metropolitan Atlanta, Georgia, and possesses vast experience in nursing home abuse lawsuits. Mr. Ledbetter was recognized as a SuperLawyers Rising Star in 2018 and 2019 in the area of Civil Litigation. Published on May 15, 2019, last updated on May 17, 2023.
An Atlanta nursing home abuse attorney can help if your loved one has experienced neglect or abuse in their care facilities. Learn more here.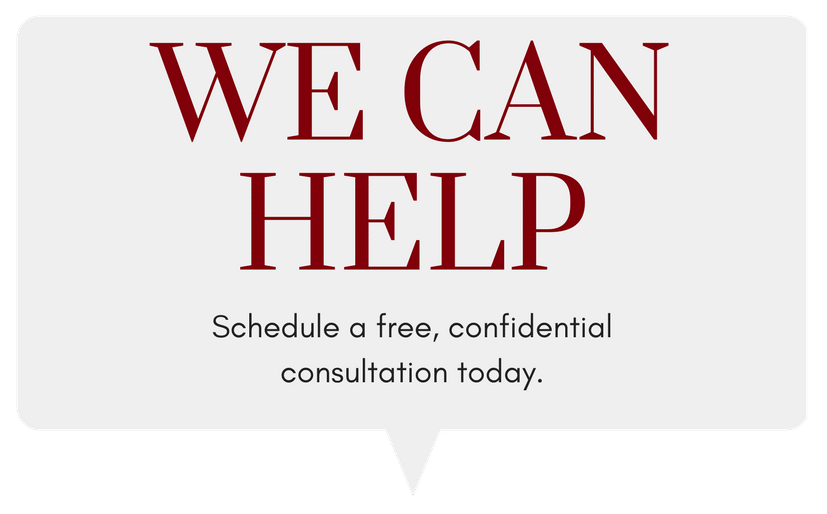 Speak with experienced Atlanta nursing home abuse attorney today, for free.
Skilled Atlanta Elder Abuse Attorney
Nursing home abuse is one of many types of elder abuse, an ever-growing crime affecting our most vulnerable adult populations.
While negligence is similar to abuse, the two have crucial differences. Nursing home abuse suggests that the caregiver intends to harm the older adult, while negligence is substandard care that causes personal injury to the patient.
If you believe your elderly loved one is the victim of nursing home abuse, please get in touch with an Atlanta nursing home abuse attorney like those at Conoscienti & Ledbetter.
What Is Nursing Home Abuse?
Nursing home abuse occurs when vulnerable patients are mistreated by the nursing home attendants who are supposed to care for them. This abuse can take many forms, from physical violence to emotional manipulation. It can also involve financial exploitation, such as using an older person's credit card without permission.
Sadly, many nursing home employees abuse their position of power to take advantage of residents. This is especially true if the victim has dementia or another cognitive impairment that makes it difficult for them to communicate.
If you suspect your loved one is the victim of nursing home abuse, it is essential to take action immediately. The first step is to contact experienced Atlanta elder abuse attorneys. Your lawyers can help you gather evidence to support your claim and hold responsible parties accountable.
Is Elder Abuse a Felony in Georgia?
Yes, elder abuse is considered a felony offense in Georgia. According to Georgia Code 16-5-102, it is illegal to abuse, neglect, or exploit disabled or aging adults. The penalties for elder abuse vary depending on the severity of the offense but can include years in prison and significant fines.
An Atlanta nursing home abuse attorney can help you pursue criminal charges against abusers and file a civil lawsuit to recover damages for medical bills, pain and suffering, and other losses. They may be able to pursue a wrongful death claim if the abuse resulted in the death of your loved one.
How Do I File a Complaint Against a Nursing Home in Georgia?
In Georgia, you can file a complaint against a nursing home with the Department of Community Health. You can report suspected abuse, neglect, or exploitation. The department will investigate the complaint and take action against the facility if violations are found.
You should also consider contacting the police to report suspected criminal abuse or neglect. An Atlanta nursing home abuse attorney can advise you on the best way to proceed with a formal complaint and discuss the possibility of a civil lawsuit to recover damages for your loved one.
How Can a Nursing Home Abuse Attorney Help?
An experienced Atlanta nursing home abuse attorney can help in several ways:
Investigate the circumstances surrounding the abuse and determine who is responsible.

Interview witnesses and gather evidence to build a strong case.

File a wrongful death claim if the abuse resulted in the death of your loved one.

Protect patients from further abuse by holding nursing homes and individuals accountable.

Seek financial compensation for medical bills, pain and suffering, and other damages.
If you suspect elder abuse in an Atlanta nursing home, contact a skilled Atlanta elder abuse attorney as soon as possible to discuss your legal options.
Speak with trusted Atlanta nursing home abuse lawyer today, for free.
Attorney Nursing Home Neglect Atlanta GA
In Atlanta, Georgia, nursing home abuses may vary according to each case. There are four distinct kinds of nursing home neglect: medical malpractice, fundamental needs, personal hygiene, and social or emotional negligence.
Abuse victims of this type of malpractice are at greater risk for significant ailments, such as infections, injuries, and death.
Certain forms are apparent, but many cases are subtle and go unreported. Injuries stemming from falls at the nursing home or situations like strangulation from a malfunctioning bed are examples too.
It is necessary to report incidences, as doing so can sometimes make the difference between life and death for the elderly resident.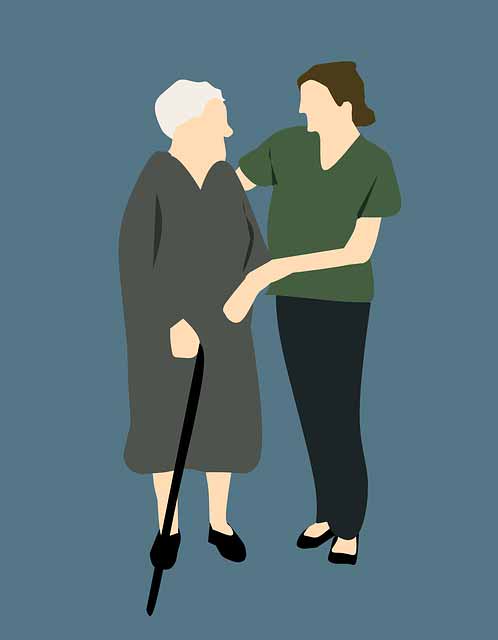 Atlanta Nursing Home Abuse Lawyer
Abuse can happen under the care of a licensed care facility to any occupants by either a nursing home employee or other residents. The most frequent types of abuse are physical, sexual, psychological, or financial. This abuse can often occur in plain sight and may be overlooked.
Physical Abuse
Physical abuse can occur rarely or frequently. For instance, a caregiver can slap a nursing home patient, force them to take their medications or shove a patient. It's easier to notice physical abuse because of its common indicators, such as bruises, sprains, abrasions, or other personal injury types.
Sexual Abuse
Sexual abuse can also occur in Atlanta nursing homes when residents experience unwanted contact, sexual assault, or when patients are made to watch pornographic movies or obscene photographs.
Some patients may be capable of fighting back or refusing sexual abuse. Still, others may be unable to do that due to disability or confusion. Bleeding, genital bruises, infections, depression, and increased anxiety with a patient can be signs of this type of abuse.
Psychological Abuse
The most common form of emotional abuse is verbal when nursing home employees yell at elderly residents or get ridiculed or shamed. Nursing home abuse and neglect occur when caregivers intentionally isolate patients from others or ignore their requests.
Financial Abuse
Financial abuse and neglect can occur when caregivers threaten to deny care to nursing home residents unless patients agree to provide additional monetary compensation. Stealing money from an older person's credit cards, forcing them to sign checks, or stealing their property is also an example of financial abuse.
There is never any excuse for abuse. If your elderly family members have suffered physical, sexual, emotional, or financial abuse, contact an attorney for a free consultation to assist you.
Don't delay. Schedule a risk-free consultation today, for free, with an Atlanta nursing home abuse lawyer.
Abuse and exploitation plague vulnerable populations like seniors. Annually, an estimated 5 million, or 1 in 10, older Americans are victims of elder abuse or exploitation. However, experts think that for each case of elder abuse reported, as many as 23.5 cases go unreported.
Georgia has several laws in place to outlaw elder abuse to ensure that our senior population is protected.
O.C.G.A. Elder Abuse
The Official Code of Georgia Annotated or O.C.G.A. is the compendium of all laws in Georgia. Under O.C.G.A. are numerous laws regarding senior citizen abuse.
Elder Abuse Laws
Ga. Code Ann. § 16-5-102 outlaws criminal elder abuse as follows:
"Any person who knowingly and willfully exploits a disabled adult, elder person, or resident, willfully inflicts physical pain, physical injury, sexual abuse, mental anguish, or unreasonable confinement upon a disabled adult, elder person, or resident, or willfully deprives of essential services a disabled adult, elder person, or resident shall be guilty of a felony and, upon conviction, shall be punished by imprisonment for not less than one nor more than 20 years, a fine of not more than $50,000.00, or both."
Under O.C.G.A. § 30-5-3, exploitation means:
"The illegal or improper use of a disabled adult or older person or that person's resources through undue influence, coercion, harassment, duress, deception, false representation, false pretense, or other similar means for one's own or another's profit or advantage."
If you or a loved one has been affected by elder abuse, an Atlanta nursing home abuse attorney can help you seek the justice you deserve with a free consultation.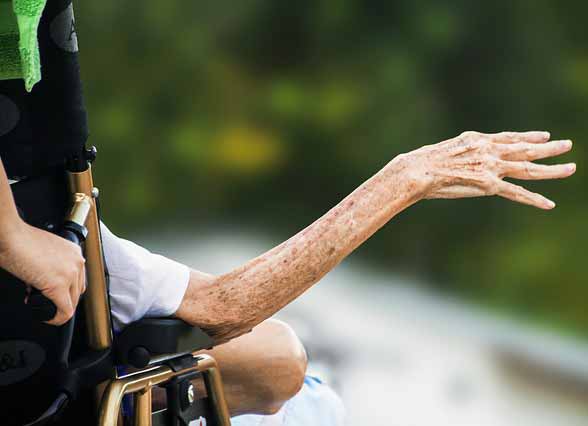 Nursing Home Lawsuit Cases
There are numerous factors involved in calculating lawsuit awards in abuse cases. These include:
Damages in which a cost has been absorbed, including medical bills and loss of income

Non-economic damages like emotional trauma, pain, and suffering

Punitive damages that are awarded as punishment against the defendant and meant to function as a case precedent from committing negligence or abuse and deter nursing homes from committing similar acts of abuse
Suppose your elderly relative has been abused while in a nursing home facility, such that their health and well-being have been compromised; you may be eligible for damages in a nursing home lawsuit. This can include money to cover medical expenses, lost wages, and pain and suffering.
An Atlanta nursing home abuse attorney at our law firm can help you determine if you have a case and begin building a solid legal case. Contact Conoscienti & Ledbetter today for a free case evaluation.
Average Nursing Homes Wrongful Death Settlements
While every circumstance differs, numerous nursing home wrongful death settlement success cases exist.
Notable nursing home wrongful death settlements range from $1.57 million in California for late-stage bedsore that led to wrongful death to $200 million in Florida for someone's death after falling down the stairs in a wheelchair.
The most significant recorded jury-awarded compensation in a nursing home abuse situation is $1.1 billion. This followed the death of a 69-year-old Florida nursing home resident whose body was not discovered for weeks.
Over 95% of nursing home abuse claims are settled outside of court, and the settlement's conditions are often kept confidential. However, some literature reports the nursing home abuse case value ranges around $750,000, which comprises all damages and law firm fees.
A wrongful death attorney with experience in nursing home abuse cases will give you the best chance of getting the settlement your elderly patients deserve in these difficult circumstances.
Please contact the Atlanta wrongful death attorneys of Conoscienti & Ledbetter today for a free case review if your elderly relative has been abused in a nursing home or assisted living facility.
Reporting Elder Abuse in Georgia
Under the law, medical staff, social workers, healthcare employees, bank employees, and law enforcement must report suspected abuse or financial exploitation to the Department of Human Resources.
Report Elder Abuse
Any person suspecting or knowing of misuse, neglect, or abuse of elderly or disabled adults outside of the nursing homes or assisted living facilities should report it to the Adult Protective Services Unit of the Department of Family and Children Services in the county the victim resides.
Abuse, neglect, or financial exploitation of residents of nursing homes or personal care homes must be reported to the Long-Term Care Ombudsman from the Division of Aging Services.
Elderly Abuse in Georgia Resources
The state of Georgia offers several free-of-charge services to the victims. Senior Adult Victims' Advocate (S.A.V.A.) provides services for adults aged 60 and older who are victims of abuse or exploitation by liaising between victims, social service agencies, and the court system.
S.A.V.A. provides telephone assurance, assistance with court appearances, access to support groups, and help to navigate the legal system. The Governor's Office of Consumer Protection enforces the Fair Business Practices Act and other consumer protection laws.
It also mediates consumer complaints, investigates and addresses consumer problems, and takes necessary civil action against offending businesses. O.C.A. works to prosecute crimes related to telemarketing, home construction and home repair fraud, identity theft, and Internet fraud.
GeorgiaCares provides free health insurance counseling for Medicare and Medicaid beneficiaries. GeorgiaCares also reports suspected fraud in Medicare and Medicaid.
Atlanta Attorney for Elder Abuse
Elder abuse cases aren't limited to nursing home abuse. Elder abuse can be committed against an elderly person by anyone who provides care to them. This can include outpatient medical staff, paid caretakers, skilled nursing facilities, or family members.
Elder Care Attorney Atlanta GA
Regardless of your situation, a qualified and compassionate elder care attorney can help you immediately file a nursing home abuse claim.
The attorneys at Conoscienti & Ledbetter are focused on getting the best outcome for their clients. We will fight for you and your family, whether it is an elder abuse case or another matter for a civil lawyer, or a matter of criminal defense such as an aggravated assault Georgia case.
Atlanta Lawyers for Nursing Home Abuse
Suppose you or a loved one has been affected by nursing home abuse. In that case, your best legal action is to work directly with an experienced, compassionate, qualified elder abuse attorney from a respectable law firm.
When a loved one has been hurt or killed due to negligent care in an Atlanta, GA, nursing home, there are few things more important than locating the right nursing home abuse lawyer.
If your elderly family member has been living in a nursing home, not receiving the proper care, and has experienced nursing home abuse in Atlanta, GA, contact us as soon as possible.
Our nursing home abuse lawyers can review the medical records of your loved one and provide legal advice about your next steps.
Nursing Home Abuse Lawyers Near Me
Trust and communication are two of the most vital elements of an attorney-client relationship. It is crucial to find someone you're comfortable speaking with and compassionate toward vulnerable nursing home residents, competent in their legal field, and competitive in resolving cases.
Whatever your goals are in seeking legal counsel for elder abuse cases, the Atlanta, GA, nursing home abuse attorneys at Conoscienti & Ledbetter are here to help. Contact the experts at Cour law offices for any questions regarding elder abuse cases.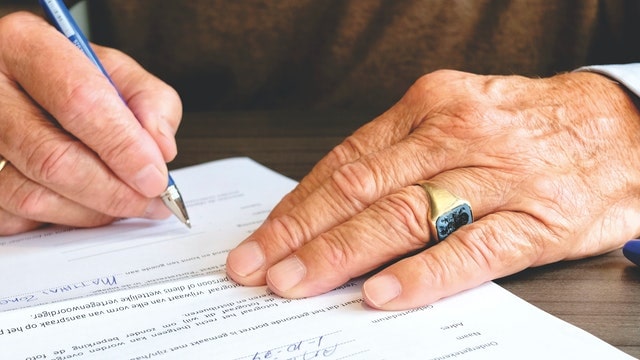 Decatur Office
(404) 328-7276
315 W Ponce de Leon Ave. Suite 400 Decatur, GA 30030