Trusted Pedestrian Accident Lawyer Lawyers
Whether you were the driver or the pedestrian, you may require the services of a Decatur Pedestrian Accident Lawyer for advice and advocacy.
Mr. Ledbetter specializes in civil litigation in metropolitan Atlanta, Georgia, and possesses vast experience in wrongful death lawsuits. Mr. Ledbetter was recognized as a SuperLawyers Rising Star in 2018 and 2019 in the area of Civil Litigation. Published on March 09, 2022, last updated on March 29, 2023.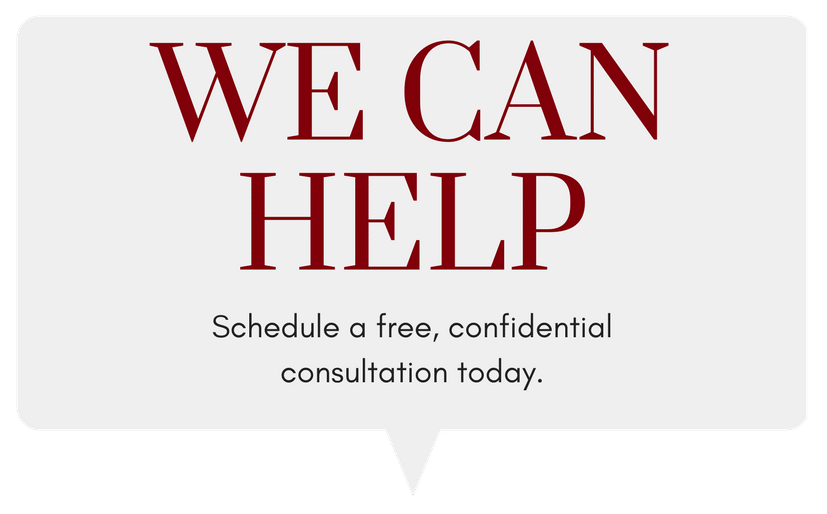 Speak with experienced Pedestrian Accident Lawyer today, for free.
Pedestrian Car Accident Lawyer in Decatur
You are likely unsure what to do if you have been involved in a pedestrian accident. You should seek medical attention first, then contact the reliable Decatur pedestrian accident lawyers at Conoscienti & Ledbetter, LLC.
Sometimes pedestrian accidents happen, but that is no excuse for negligence on the road. Accidents cause physical harm, but they can also leave victims emotionally distressed.
Reliable personal injury lawyers are dedicated to helping you as you seek to follow through on hit-and-run charges. Contact our personal injury law firm today for a free consultation at (404) 383-8897. Get in touch with a Decatur pedestrian accident lawyer.
Who Does a Pedestrian Accident Attorney Represent?
If a pedestrian accident occurs, you may be inside the vehicle as a driver, passenger, or on the sidewalk. In both instances, you might need the representation of an experienced pedestrian accident lawyer to get compensated for injuries sustained.
Conoscienti & Ledbetter handles all pedestrian accident cases, even accidents involving hailed taxi services such as Uber. Their firm will assign a highly qualified Decatur pedestrian accident lawyer to help you seek compensation.
Their team will represent you through the entire legal process and fight for your rights. Schedule a free legal consultation to help you seek fair financial compensation.
What Causes Pedestrian Accidents?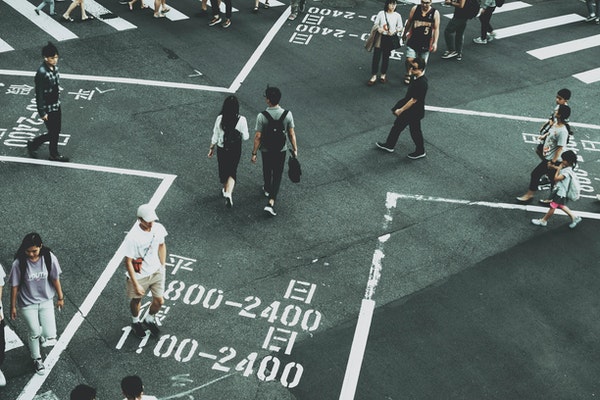 Pedestrian accidents are caused primarily by drivers' negligence, such as distracted driving or failing to yield the right of way at crosswalks. Other causes may include drivers disobeying traffic signs, not stopping at stoplights, or failing to yield when making a turn.
Hazardous roads or sidewalks, inadequate lighting, or too-fast motor vehicle speeds can also cause pedestrian accidents. Whatever the cause, an experienced pedestrian accident lawyer can help you get the legal representation you deserve.
What Injuries Do Pedestrians Suffer in Car Accidents?
A car accident may result in pain, suffering, and financial hardship for the injured pedestrian. If you were involved in an auto accident, you must call medical professionals immediately for medical care.
During a collision, individuals can fall onto the windshield, hit the vehicle, fall under them, or into them. Such accidents may cause pedestrians severe injuries such as broken bones, permanent disability, or sometimes unfortunate death.
If you suffer from a personal injury in a car accident, your health is the most important thing you must focus on. A qualified Decatur personal injury attorney's services can help you seek compensation as you focus on your recovery process.
What Is the Average Settlement for a Pedestrian Accident?
Pedestrian accidents cause serious injuries and can leave a person with medical bills, which can be an unfair burden. Call Conoscienti & Ledbetter, LLC, for a personal injury claim in Decatur, GA. An experienced attorney will help you build a solid case for fair compensation.
An average pedestrian-car accident settlement can be anywhere from $15,000 to $75,000 for minor injuries, such as broken bones. Serious injuries such as spinal cord damage or traumatic brain injuries can go from $500,000 to million.
Speak with trusted Pedestrian Accident Lawyer today, for free.
Why You Need the Best Pedestrian Accident Attorney in Decatur
In recent years, accident reports have shown that the cases of pedestrian deaths increased significantly, and hit-and-run charges are also growing. A relaxing walk with your dogs, a little shopping fun, standing at a bus stop, or walking your child to school can quickly become a life-changing nightmare from the actions of a negligent driver.
If you become an injury victim in a ride-share pedestrian accident because the driver was willfully negligent, you shouldn't have to go through it alone. Seeking professional counsel will help you get compensated adequately to cover your medical expenses.
For a free initial consultation on personal injury claims, contact the attorneys at Conoscienti & Ledbetter, LLC. They handle claims relating to pedestrian injuries and the unfortunate wrongful death of pedestrian accident victims. Personal injury attorneys have nothing short of complete dedication in searching for justice.
How Long Does a Pedestrian Accident Case Take to Be Settled?
Various factors influence the time it takes for a pedestrian-car accident case to be settled, such as the length of your injuries, the negotiations with the insurance company, and whether your case goes to court. Such factors can increase or decrease the time for settling your case from a couple of months to even years.
Victims suffering minor injuries will generally recover in a few weeks or months. Thus, it is easier to calculate the expenses and solve the case.
Unfortunately, people who suffer serious injuries will have to wait until their case is settled simply due to the recovery period and the unforeseen medical expenses and complications.
What to Consider When Choosing a Pedestrian Accident Lawyer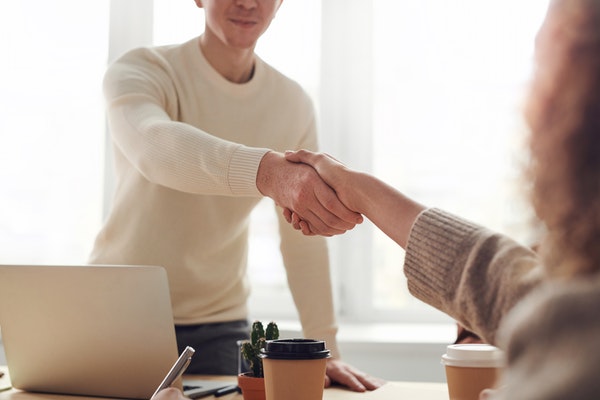 There are many personal injury lawyers to choose from, but you want to ensure you get the best possible representation for your case. Here are some factors to consider when choosing a pedestrian accident lawyer:
Experience
When choosing legal representation for personal injury claims, the most important aspect you need to consider is their experience. A personal injury lawyer may have experience with different kinds of accidents, but you need to look at their experience with pedestrian accidents specifically.
Conoscienti & Ledbetter, LLC has over 40 years of collective experience representing personal injury claims. You can rest assured that the attorneys are well-known for handling pedestrian accident claims.
Do They Work on Contingency?
Unlike criminal defense or family law, lawyers litigating personal injury claims may offer services under contingent fee contracts. The claimant is billed nothing and only pays the legal firm for its services when a settlement or litigation has been reached.
This type of fee arrangement allows you to get professional legal representation without worrying about the upfront cost of hiring a lawyer.
Ask for Referrals
Speaking to past clients and other attorneys they may have worked with can help you understand how a firm operates.
Naturally, you'd want to work with a firm that maintains an excellent attorney-client relationship, but you should also choose one with a reputation for honesty and integrity. If a firm is unwilling to provide references, you may want to avoid them.
Consider the Firm's Success Rate
The verdict's size or settlement does not always indicate a firm's success. However, to understand their capability, you should still inquire about their past successes, particularly in pedestrian accident claims.
A positive track record in winning cases or settlement negotiations speaks to the capabilities of a firm and lets you know what you can expect in your claim.
Don't delay. Schedule a risk-free Pedestrian Accident consultation today, for free.
Benefits of Hiring a Pedestrian Accident Lawyer
Several advantages come with hiring a Decatur pedestrian accident attorney. A pedestrian accident attorney is adept with laws relating to personal injury and can guide clients through the legal process.
An individual may have to deal with an insurance company for their claim in a car accident. In some cases, insurance companies make low offers or deny rightful claims. By having a passionate lawyer on your side, you can get more from settlement negotiations with the insurance provider.
Insurance companies may sometimes take advantage of an unrepresented claimant. A qualified Decatur pedestrian accident attorney at Conoscienti & Ledbetter, will help you get optimal compensation from your insurance coverage.
Some people may try to represent themselves in a civil court case. However, this is unwise as the individual will likely not have the adequate argumentative skills or the required legal knowledge to win their case.
Navigating the civil justice system is complicated, so it's always best to have a knowledgeable pedestrian accident attorney by your side.
If you or a loved one has been involved in a pedestrian accident, don't hesitate to contact Conoscienti & Ledbetter, LLC. They offer a free consultation so that you can learn more about your legal options and how we can help you.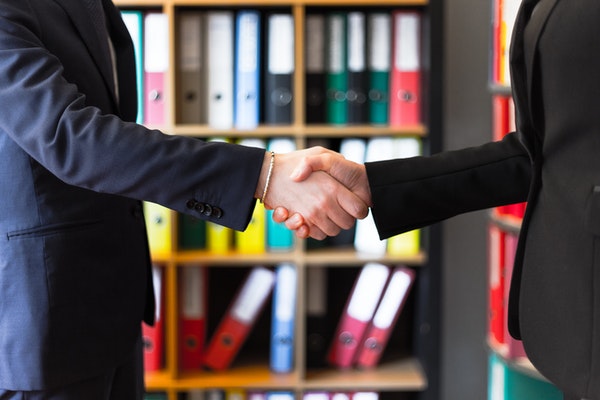 Decatur, a Pedestrian Accident Attorney Today!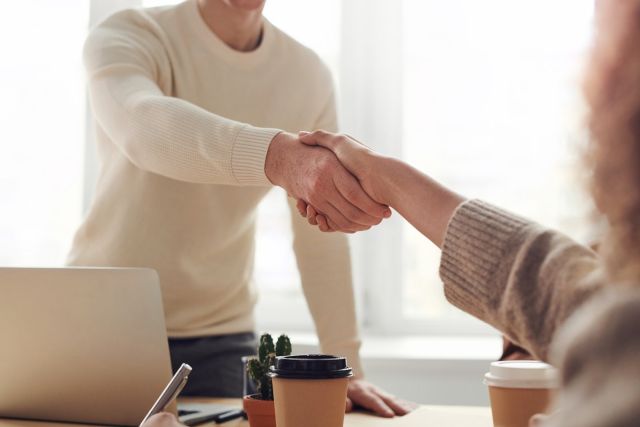 Most pedestrian accidents result in physical injuries, psychological trauma, and financial distress. You may suffer severe injuries or post-traumatic stress disorder depending on the accident's severity. As a result, you may be unable to work and unable to cover your medical expenses or lost wages.
Having an experienced Decatur pedestrian accident attorney on your side can help you navigate the process, ensuring a positive outcome. The legal team at Conoscienti & Ledbetter, LLC, will work diligently to help you secure the compensation you need and deserve.
If you or a loved one has been involved in a pedestrian accident, seeking compensation for your injuries is best done with help from an experienced lawyer. A pedestrian accident attorney from Conoscienti & Ledbetter, LLC, can help you understand your legal options and guide you through the process of filing a personal injury lawsuit.
Conoscienti & Ledbetter provides a free consultation to Decatur pedestrian accident victims as they build a case for their compensation. Dedicated legal teams are unwavering in seeking justice to help alleviate the pain and suffering when a pedestrian is a victim.
For assistance with your Decatur pedestrian accident claim, call today at (404) 383-8897 to seek your rightful compensation.
Decatur Office
(404) 328-7276
315 W Ponce de Leon Ave. Suite 400 Decatur, GA 30030