Trusted Uber Accident Lawyers
How much does Uber pay for accidents in Atlanta? Find out here with Conoscienti & Ledbetter, Atlanta's trusted Uber accident lawyers.
Mr. Ledbetter specializes in civil litigation in metropolitan Atlanta, Georgia, and possesses vast experience in wrongful death lawsuits. Mr. Ledbetter was recognized as a SuperLawyers Rising Star in 2018 and 2019 in the area of Civil Litigation. Published on August 02, 2021.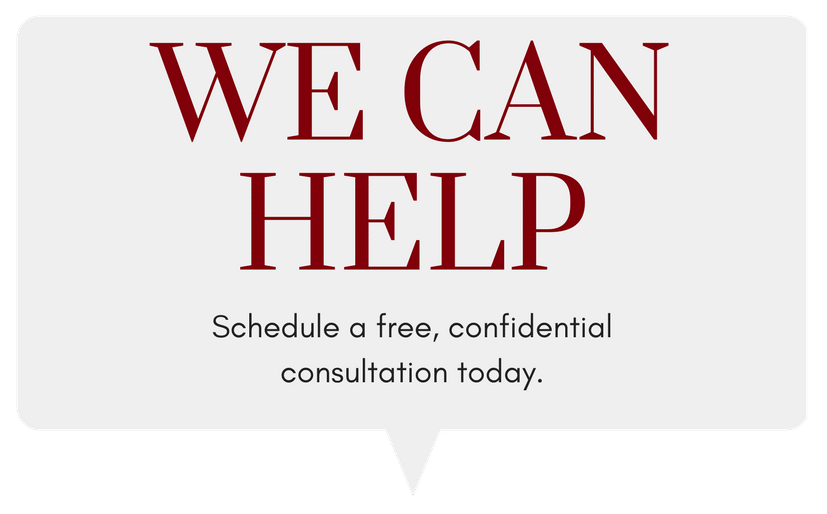 Speak with experienced Uber accident lawyers today, for free.
How Much Does Uber Pay For Accidents In Atlanta?
Ridesharing services, such as Uber and Lyft, are everywhere these days. Their convenience, accessibility, and cost-effectiveness have made them particularly popular in the city of Atlanta. 
Unfortunately, countless Uber drivers and passengers find themselves in accidents each year and injured victims who understand what to do afterward and what to expect if they pursue legal action against the negligent driver usually get the most desirable outcome.
If you often use Uber to get around Atlanta regularly or work with the company, it's important to know how much you can expect from it in case you're injured in an accident involving Uber.
To get started, here's what you need to know:
What to Expect From the Insurance Company If You've Been In An Accident As An Uber Driver or Passenger
Firstly, you need to understand that Uber pays differently depending on several factors. One of them is whether you were the passenger or driver at the time of the accident. If you are the driver, you can expect Uber's insurance company to pay for your car damage if your own insurance policy included collision coverage when the accident occurred. On top of that, the ridesharing company's insurance policy will pay for your personal injury claim if another vehicle was involved, and it was either underinsured or uninsured.
So, if you are the driver who was available to accept rides but had not accepted a trip and weren't carrying any passengers at the time of the accident, you can expect liability insurance worth $50,000 in bodily injury coverage and $25,000 in property damage coverage. If you had accepted a trip when the accident happened, Uber will provide $1,000,000 in liability insurance coverage. Liability insurance only applies if you were at fault.
If you were an Uber passenger and another party caused the accident in Atlanta, you will be entitled to up to $250,000 in uninsured motorist coverage. Uninsured motorist coverage applies if another party caused the accident, and they didn't have enough insurance to pay the driver's and Uber passengers' damages. 
If the Uber driver was totally at fault, an insurance amount of up to $1,000,000 could apply. Remember that Uber will pay for your personal injury claim only if there is no other responsible party that should pay first. That means that if you are an Uber passenger, you have to make a claim against the other driver with that driver's insurance company before you make a bodily injury claim against Uber. 
Navigating these policies can be incredibly overwhelming. Whether you were injured as a rideshare driver, a passenger, or another driver, an Atlanta Uber accident lawyer can help you better understand your legal options.
What Happens If You Get In An Accident With An Uber Vehicle?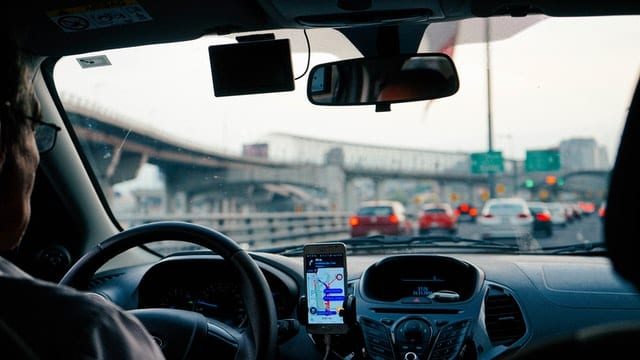 If you are involved in an accident with an Uber vehicle that the Uber driver caused, there are a few things you can expect.
First of all, depending on the specifics of the Uber car accident, your case may go against your own personal injury protection policy, Uber's insurance company, or the Uber driver's personal liability insurance company. 
As mentioned above, Uber will pay differently depending on whether or not its driver was logged on to the app and looking to pick up a passenger. If the driver was not logged on to the app, they will have to rely on their personal insurance coverage to compensate you.
Secondly, if you are injured in an Uber accident, you need to notify all potential insurance companies as fast as you can. Failing to do so can hurt your ability to get the necessary compensation to assist you in paying for your damages. 
Like any other business, Uber always wants to protect its profits. Therefore, you can expect the company to dispute any claims you make against it. This means that recovering compensation can be difficult if a negligent Uber driver caused the accident and injuries. So, you need to contact an experienced Uber accident attorney offering a free initial consultation who will assist you right from the beginning.
Speak with trusted Uber accident lawyers today, for free.
What Damages Can You Recover In An Uber Car Accident?
If you're involved in a car accident involving an Uber driver, you may need to make compensation claims for both economic and non-economic losses. If you were injured, some of the damages you can recover include the following:
Medical bills
Pain and suffering
Loss of income / lost wages
Property damage
Loss of enjoyment of life
Punitive damages
The specific damages an Uber accident victim is entitled to vary on a case-by-case basis. Seek legal advice from an injury attorney who is well-versed in automobile accidents involving Uber and Lyft drivers for more information.  
Should You Take Photos Of The Damage To Any Vehicles Involved In The Uber Accident?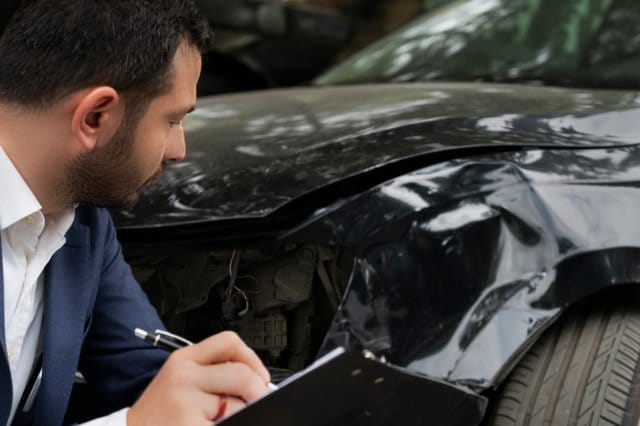 If you get injured in an accident that involves an Uber vehicle, there are many things that you should do. One of the most important ones is taking as many photos as you can of the damages to the relevant vehicles, the accident site, and your injuries. 
These photos will help you show proof of the liable party, the accident's contributing factors, and the extent of the damages you incurred. If you have a viable case, your Atlanta Uber accident attorney will use the photos during negotiations with the relevant insurance companies.
Evidence from medical professionals will also come into play when proving fault in your case. After an auto accident occurs, you should seek medical treatment as soon as possible. 
The earlier you seek medical attention, the better your odds that you will recover compensation for your physical injuries. When you obtain early medical care, you can establish evidence that your personal injuries directly resulted from the Uber accident. Be sure to request a copy of all medical records and keep any receipts or statements you receive for medical expenses. 
Additionally, if you can no longer work as a result of your injuries, be sure to keep a record of all past and present pay stubs. This will improve your chances of recovering lost wages. 
These are just a few examples of the forms of evidence that may be useful in recovering compensation from the at-fault party, and further elements are required when filing a claim for wrongful death compensation. Seeking professional counsel from an Atlanta Uber accident lawyer can provide further clarity and insight into the specific evidence that is required to prove your Uber accident or Lyft accident claim. 
Don't delay. Schedule free consultation today, for free.
How Long Will Uber Take To Settle My Case?
The length of a settlement will vary depending on several factors. The first one is the number of parties involved. These include the Uber driver, the passenger(s), the driver of another vehicle, and Uber itself. The more parties are involved in your case, the longer it might take to settle your case. 
Secondly, the severity of your injuries will also determine how long your case takes. If your injuries are very severe and require an extensive amount of future care, your case will take a lot of time. This is because it might take a long time for the full extent of all your injuries to manifest. Also, someone has to prove the damages and the full extent of their value, which might also take some time.
Above all else, the effectiveness of the communication and negotiations between you and the other parties will affect the length of your case. That means that the better everyone cooperates, the shorter your case will be. Having the help of an excellent Uber/Lyft accident attorney can greatly improve this. 
If you have been injured in an Atlanta Uber accident at no fault of your own, the Atlanta personal injury attorneys at Conoscienti & Ledbetter, LLC, are on your side. Uber accidents are complex cases that require a unique skill set that not all personal injury lawyers possess. Our law firm is well-versed in the nuance of Uber and Lyft accidents in addition to Georgia law, and if we determine you have a personal injury case, we're prepared to tirelessly advocate for your rights. 
Contact an Atlanta Uber accident attorney at our firm today for a free consultation. We look forward to assisting you!
Decatur Office
(404) 328-7276
315 W Ponce de Leon Ave. Suite 400 Decatur, GA 30030