Trusted tractor-trailer accident lawyer
Truck accidents can be catastrophic. If you or a loved one has been injured or killed in a semi-truck collision, an Atlanta tractor-trailer accident lawyer could help you obtain the compensation and closure you deserve.
Mr. Ledbetter specializes in civil litigation in metropolitan Atlanta, Georgia, and possesses vast experience in wrongful death lawsuits. Mr. Ledbetter was recognized as a SuperLawyers Rising Star in 2018 and 2019 in the area of Civil Litigation. Published on September 25, 2021.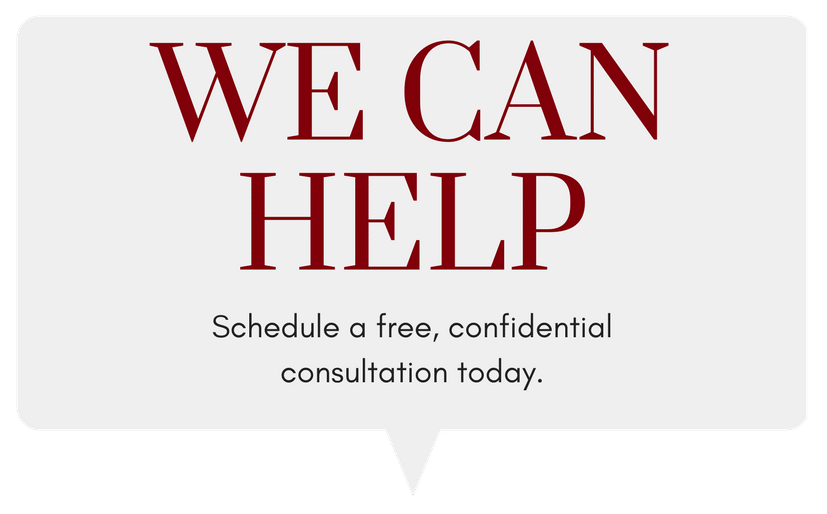 Speak with experienced tractor-trailer accident lawyer today, for free.
TURN TO OUR ATLANTA, GA, TRUCK ACCIDENT LAWYERS
Home to the world's busiest airport and countless corporations, Atlanta is now dominated by truck traffic, and Atlanta truck accident lawyers are more sought after than ever. Three interstate highways concentrate in Atlanta, allowing more than 115 tons of freight to circulate within the city. With that said, Atlanta has recently seen an incredible increase in warehouse and distribution center construction. 
However, the more traffic, the more trucking accidents there are. More than 12% of fatal collisions involve a large truck, while thousands of people are injured annually in a truck accident. According to the Federal Motor Carrier Safety Administration (FMCSA), in 2016, there were 4,400 semi-trucks or buses involved in accidents in Atlanta alone. 
Why Are Truck Accidents Any Different Than Car Accidents?
Firstly, the injuries caused by trucking accidents are far more severe than car accidents. Car passengers are protected by airbags, crumple zones, or safety harnesses. The size and the weight of a truck will immediately overcome all of these protections, unfortunately.
Secondly, the implications of a truck accident can cause serious injuries, with parts of the car dislodging and reaching the passenger compartment. Separately, even if a truck has a low speed, it could cause serious truck accidents, whereas car accidents at low speeds typically result in superficial wounds.
It is essential to know that if a truck runs at ten mph and causes a rear-end collision, the force of the truck can reach a chain-reaction collision that might lead to broken bones, head injuries, or other serious truck accidents injuries. This is why truck accident lawyers are on a branch of their own in the personal injury field, as truck accidents can be even more complex and fatal than regular car accidents.
If you were involved in a Georgia truck accident, an Atlanta truck accident attorney could help you get the proper compensation for the injuries caused by the negligent driver. Our law firm possesses over 37 years of proven experience in the criminal and civil courts of Atlanta and the state of Georgia. Get a real attorney team on your side to fight for your rights! Contact us at (404) 948-3374 for a free consultation on your case. 
What Can Truck Drivers Do to Prevent Such Trucking Accidents?
Truck drivers have to obey Georgia's basic traffic laws and follow the Federal Motor Carrier Safety Regulations. Here are some of the regulations truck drivers are required to respect:
Must inspect brakes, tires, steering, and other components to make sure the truck is safe to drive;

Avoid driving when ill or fatigued;

Must distribute the carrying loads evenly so they do not fall or tip over;

Must have a valid commercial driver's license;

Must be certified for the truck they are driving;

Must prove they are medically capable of driving;

Carry liability insurance with minimum limits of $750,000 to $5,000,000.
When building your case, your truck accident lawyer will investigate the details of the accident to determine if any of these regulations were violated by the truck driver or the trucking company. The results of this investigation will then be used to determine fault and recover compensation.
Things can get complicated after a truck accident, and in case of catastrophic injuries or the wrongful death of your loved one, your life will inevitably be turned upside down. To avoid any stumbling blocks when dealing with a truck accident, reach an Atlanta truck accident lawyer before speaking to an insurance adjuster. Let us carry the weight.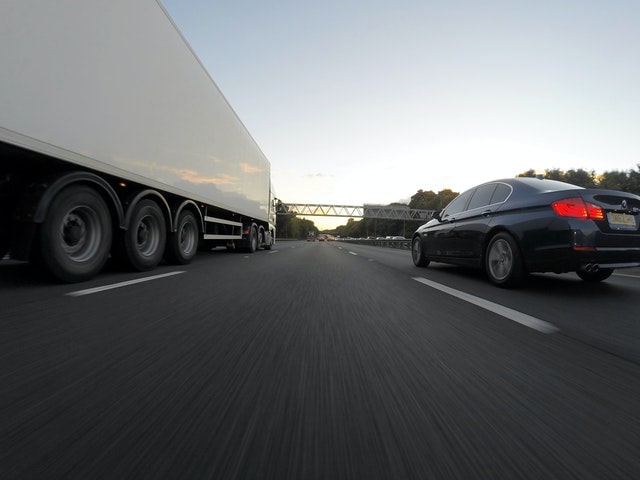 Legal Rights of Trucking Accident Victims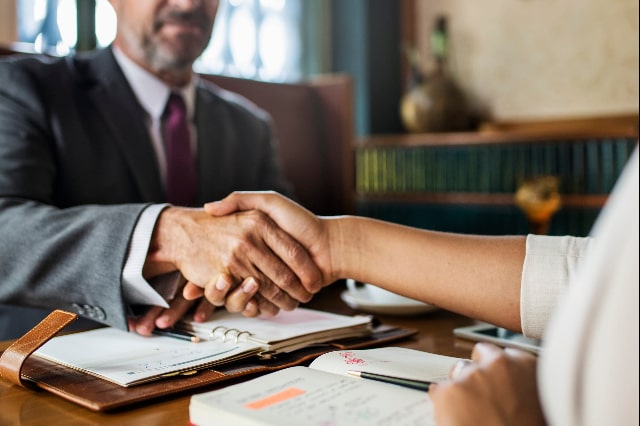 Victims of trucking accidents have the right to protect themselves from further damage.
Personal Injury Claims
If you have suffered physical harm due to the negligence or intentional action of another party, the truck driver, the trucking company, or even a parts manufacturer. A personal injury claim aims to obtain compensation for damages such as medical expenses, lost wages, pain and suffering, and emotional distress.
Working with an attorney can help you receive fair compensation for all the losses you have sustained. Your attorney will help gather evidence, prove negligence, and negotiate with insurance companies to get you the compensation you deserve.
Wrongful Death Claims
If you have lost a loved one in a trucking accident, the surviving family members have the right to pursue a wrongful death claim. This type of claim seeks to compensate for the losses experienced by the survivors, including funeral and burial costs, loss of financial support and companionship, and emotional suffering.
Working with a skilled lawyer experienced in accidents involving a truck or tractor-trailer will guide you through the complex process of a wrongful death claim, providing the compassionate and dedicated representation you need during this difficult time.
Speak with trusted tractor-trailer accident lawyer today, for free.
BEST TRACTOR TRAILER ACCIDENT LAWYER IN ATLANTA
Every 15 minutes, a person is killed or seriously injured in accidents caused by truck drivers and 18-wheelers. What comes as a surprise is that 71% of truck accidents occur when the road is dry, and the weather is clear. 
Separately, more than 25% of truck drivers who have caused an accident have had speeding ticket points before the fatal accident. Most accidents occur due to improper loading, careless operation, poor vehicle maintenance, or defective breaks. 
Here are some examples of truck defects:
Tires or wheels problems;

Brake-related crashes;

Engine or transmission problems;

Defective steering wheels.
Our law firm helps injured victims in Atlanta and all across Georgia. Our primary concern is to help those who face lost wages and substantial medical bills due to surgeries, hospitalizations, or long-term treatments.
When you turn to Conoscienti & Ledbetter, you can rest assured that your future is in good hands. Our Atlanta truck accident attorneys will thoroughly evaluate your situation. If we determine that you have a case, we will put together a comprehensive plan to secure the compensation you are entitled to. Our best truck accident lawyers will help you negotiate with the trucking companies.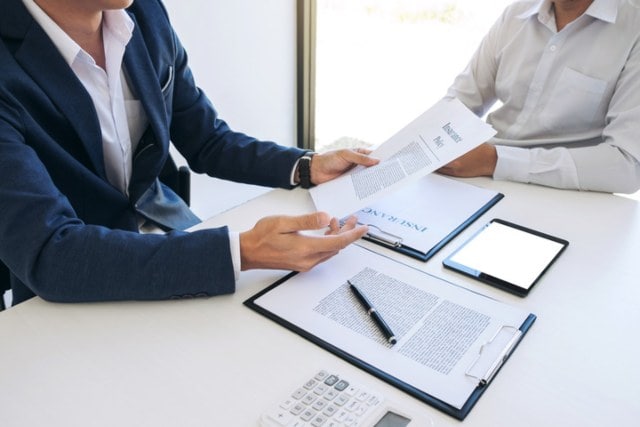 HOW TO GET A GOOD LAWYER FOR TRACTOR TRAILER ACCIDENT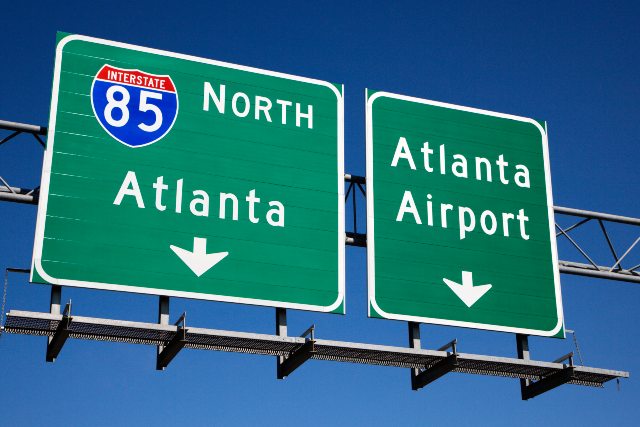 Finding a good lawyer for tractor-trailer accidents might change the course of your case. Here is what you need to consider when choosing a truck accident attorney:
Take into account how many years the attorney has in dealing with truck accident cases
Their practice focus;
What their client reviews look like
Their experience in handling truck accident claims;
Results in negotiations and trials;
By choosing the most skilled tractor-trailer accident lawyer, you will not be assigned a higher percentage of fault than you deserve.
If the truck drivers are hit-and-run, ideally, you will look for an Atlanta truck accident attorney as soon as possible following the accident. The sooner you seek legal help, the sooner they will help you.
Don't delay. Schedule a risk-free consultation today.
TOP-RATED ATTORNEY FOR TRACTOR-TRAILER ACCIDENTS
According to Georgia's comparative negligence law, the amount of compensation you deserve depends on what percentage you were at fault for the accident. For instance, if you are found to have 30% of the fault, your total compensation will be reduced by 30%. But if you are found to have at least 50% of the fault, you will not receive any compensation at all.
Our main goal is to help injured victims continue living productive lives and reduce the pain and suffering they are experiencing. But to rebuild their lives, most truck accident victims have to overcome post-traumatic fear, depression, stress, and even physical injuries.
These things require various specialists and time spent with family and friends. At Conoscienti & Ledbetter, our goal is to help you get justice, the compensation that you deserve in order to heal, and adequate rest and recovery while we fight for your case.
WHAT TO EXPECT FROM A TRACTOR-TRAILER ACCIDENT LAWYER
A semi-truck accident often finds a settlement within six months. No victim should have to deal with medical bills and struggle with work during this process. If you work with our Atlanta truck accident lawyers, we will gather enough evidence and negotiate with the insurance company on your behalf so that you can return to your life as soon as possible. 
Contact us today at (404) 948-3374 for a free consultation and explore our services. Visit our office to speak with a member of our team and gauge our truck accident lawyers' reputations. Look no further if you seek a firm that provides individualized attention to your case, responsive communication, and aggressive representation.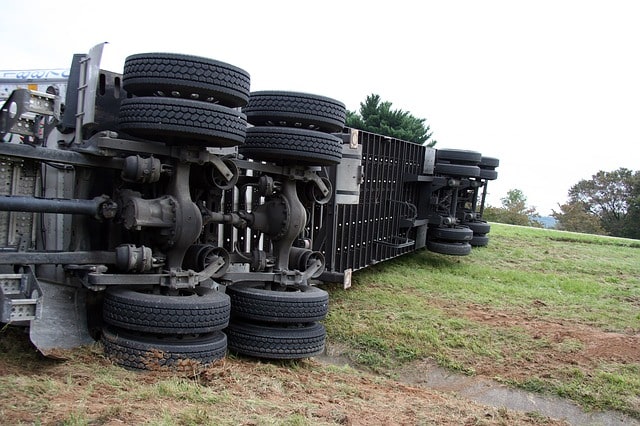 Decatur Office
(404) 328-7276
315 W Ponce de Leon Ave. Suite 400 Decatur, GA 30030