Trusted Decatur Car Accident Lawyers
A Decatur car accident lawyer can help you get the compensation you deserve. Conoscienti & Ledbetter have years of experience as local car accident attorneys.
Mr. Ledbetter specializes in civil litigation in metropolitan Atlanta, GA, and possesses vast experience in wrongful death lawsuits. Mr. Ledbetter was recognized as a Super Lawyers Rising Star in 2018 and 2019 in the area of Civil Litigation. Published on July 16, 2019, last updated on October 23, 2021.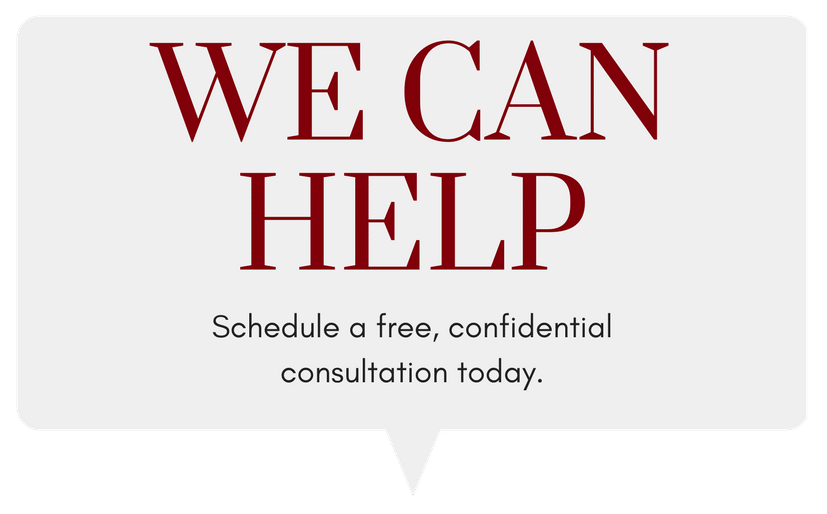 Schedule a free consultation and speak with an experienced car crash lawyer today.
When You Need a Decatur Car Accident Lawyer
A host of questions comes after a car accident. You may wonder who is at fault, who pays for the damage to your car and your medical bills, how much you should be compensated for pain and suffering, and whether you can ask the insurance company to reimburse you for lost wages.
Many Decatur car accident lawyers can help you with various motor vehicle accidents with free case evaluation and free consultation. But an experienced Decatur car accident lawyer who is knowledgeable about the relevant car accident laws and procedures can help car accident victims negotiate the complex world of settlements and insurance claims.
BENEFITS OF A DECATUR CAR ACCIDENT ATTORNEY GA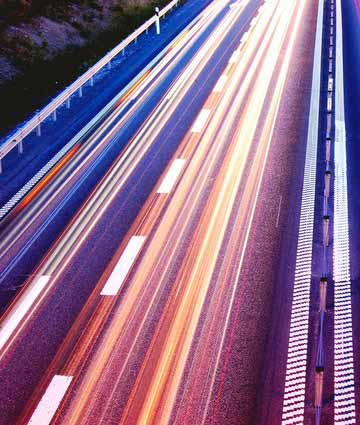 When it comes to personal injury claims after car accidents, Georgia is a fault state. So those who are hurt in car accidents because of someone else's negligence can seek compensation for damages.
An at-fault driver can be held liable for personal injuries or property damage resulting from the car crash. Their insurance policy will be first looked at to cover these liabilities.
But, the State of Georgia also has modified the comparative fault rule. When filing personal injury claims after car accidents, plaintiffs have to be less than 50% at fault in order to be able to claim compensation for damages.
A Decatur car accident lawyer can advise you of any statutes of limitations or time limits that could prevent you from filing a lawsuit against the driver who was at fault. Georgia requires that you must file a lawsuit within two years of the crash. An attorney will make sure that you obtain the justice you deserve in that period.
Filing Personal Injury Lawsuits to Obtain Fair Compensation
Your experienced car accident attorney can also file a lawsuit on your behalf, using his or her knowledge of the law to best mitigate possible defenses from the other side. Once your case is in motion, your auto accident lawyer will effectively prepare your case for trial, and if your claim doesn't settle, they will represent you in trial and get the compensation for you. Although a lawsuit rarely is necessary, legal action threats can offer strong leverage in negotiating a fair settlement.
When you are going up against the resources and legal knowledge of a large insurance company, having a car accident attorney on your side can even the playing field to ensure that your case is fully and properly advocated for, they can also represent you in DeKalb County Traffic Court if you have been given a ticket due to the accident.
So, accident victims should connect with dedicated car accident attorneys as soon as possible to seek legal advice about car accident claims and get compensation for their pain and suffering and medical bills.
Speak with trusted automobile accident lawyers today. Confidential and free consultations.
BEST DECATUR CAR ACCIDENT ATTORNEY NEAR ME
In many car accident cases, this may be your first time dealing with the inner workings of accident claims. Decatur, Georgia, car accident attorneys have dealt with all types of claims and a wide range of insurance companies. Additionally, they are experienced in obtaining all necessary evidence to support your insurance claim. This includes gathering witness statements, medical records and bills, and police reports, in addition to information about employment and lost wages.
Your Decatur auto accident lawyer can help you organize all of the evidence associated with your claim and prepare a settlement demand letter to be presented to the insurance company. If the accident claim is unable to be settled, your wrongful death lawyer will file the necessary paperwork to begin a court case and will deal with the insurance company's defense attorneys on your behalf. The best car accident lawyer near you will handle the hard work of your claim and ease the burden on you. This is especially important if you have suffered a serious injury that you are trying to recover from.
Your car accident lawyer will be your advocate, acting on your behalf and for your benefit throughout the entire process from claim to court, if necessary. If you have been in an auto accident, the personal injury attorneys at Conoscienti & Ledbetter law firm will be your champion before the court and will make sure that your side is fairly represented so you are compensated for all pain and sufferings you may have procured. Feel free to schedule a free consultation meeting or call with us; we will do a free case evaluation to understand the severity of your injuries and the accident as well.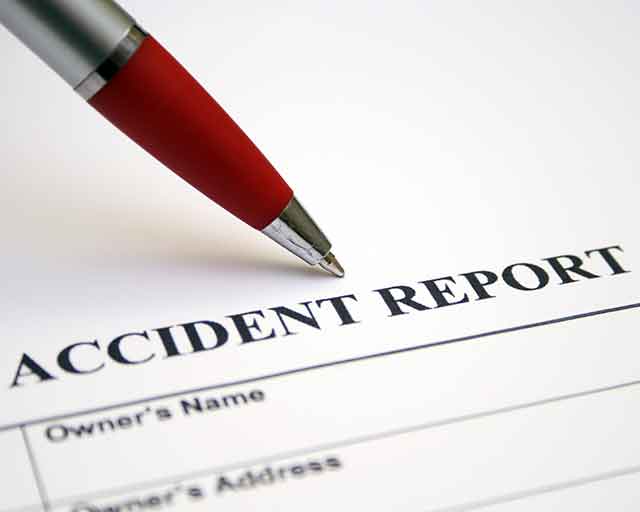 HOW TO REPORT DEKALB COUNTY CAR ACCIDENT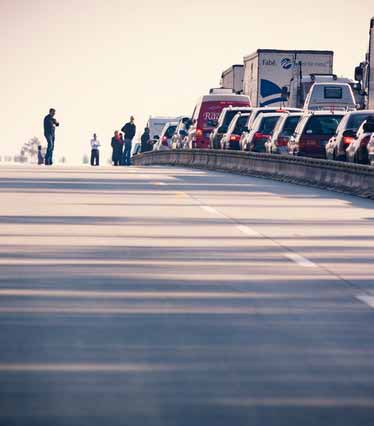 If you have been in a car accident in Dekalb County, Georgia, you must file a DeKalb County police report. 
Failing to notify the police when an accident occurs is a misdemeanor offense under Georgia law. If you have been involved in an accident that results in personal injury, wrongful death, or property damage of $500 or more, you should call the police as soon as it is safe to do so. If you are unsure of whether you should file a Dekalb County police report, you can call the DeKalb County Non-Emergency Line at 678-406-7929 to check. 
When you call the police regarding your accident, your information will be detailed on the Georgia Uniform Motor Vehicle Accident Report, which is used for Dekalb County accident reports in addition to statewide traffic accidents. At the time of the accident, take note of the names and contact information of witnesses and drivers, in addition to the car make and model and insurance information of all parties. 
This information will be asked for in the report, which also details descriptions and diagrams of the accident, road conditions, descriptions of vehicle damage, and whether there was a violation of state traffic laws. 
Don't delay. Schedule a free consultation regarding your car accident case in Decatur today.
WHEN TO CONTACT AN ACCIDENT ATTORNEY IN DECATUR GA
It never hurts to call a personal injury lawyer after any type of accident where damage to yourself or your property occurs to weigh your options, but it's definitely a necessity if you have been injured. This is especially necessary if there is any permanent injury or if significant time is lost from work, resulting in lost wages. When deciding whether to consult an attorney following a Decatur, GA motor accident, it's important to evaluate the degree of the damage and use your best judgment. A simple fender bender without injury can most likely be handled through the insurance company, but anything else should have a little more thought put into it.
Connecting with a car accident lawyer whose practice areas include distracted driving, drunk driving, and personal injury cases in Atlanta, GA, and other nearby areas. Experienced personal injury lawyers can help you with the entire process, even legal representation of your case in court.
So, call us for a free consultation or visit our law office to help you with legal matters.
Here are a few of the circumstances where you should absolutely connect with a personal injury lawyer:
There has been serious or permanent injury
The accident resulted in a wrongful death
There is an issue of fault
Other parties were involved
A police report doesn't accurately describe the accident
The limits of your liability insurance are low
You have no insurance
Important legal, technical, or issues involving medical expenses
Should I Contact A Lawyer After A Car Accident?
If you have been in a car accident because of any reason, including the other party's fault, it is best to consult with an attorney to protect your rights. Even if you encountered minor injuries or injuries that you discovered later, you must seek legal advice from legal professionals.
In many cases, the victim ignores the long-term effect of the accident. They neglect being into legal procedures. But soon after, they start noticing the side-effects of the accident. This is when they have to bear all expenses and bills on their own. That's why it is highly recommended to see a lawyer when you get into a car accident and get compensation for your losses.
You should also consider consulting an attorney when:
Determining whether your insurer may not be looking out for your best interests
Seeking information on how to negotiate with an insurer
Looking for advice on the settlement value of a claim
You don't know your rights
You're confused about your policy's terms
You need an expert to review complex forms or paperwork
Even if your circumstance isn't mentioned here, don't hesitate to contact us at Conoscienti & Ledbetter for more information.
DEKALB COUNTY CAR ACCIDENT LAWYERS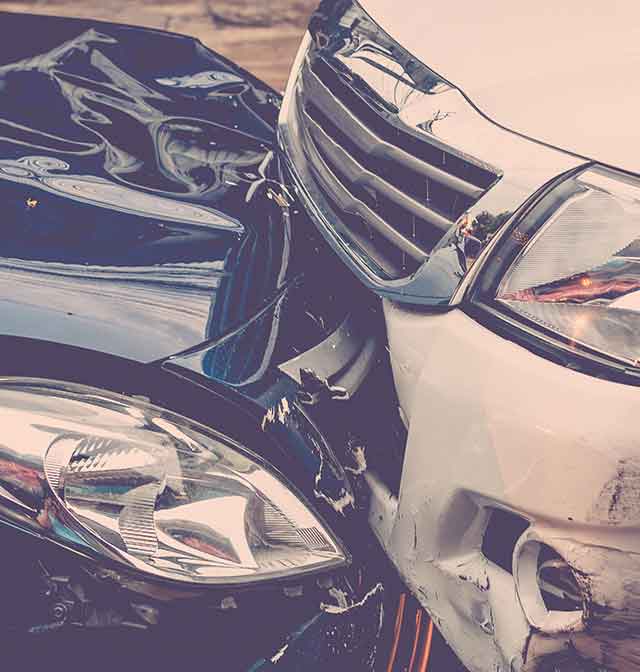 DeKalb County accidents have the power to change lives, especially if you have been severely injured. With medical expenses piling up and large insurance companies beating down your door, it's easy to feel overwhelmed in the aftermath of accidents, and this chaos is even more amplified with a motorcycle accident, which can be especially destructive, causing severe injuries.
Our law firm has professional attorneys with a diverse range of practice areas in car accidents. We are serving our clients with legal advice and receiving compensation for all injuries, pain, and suffering that they have been through by taking care of everything on their behalf. With our expertise in law, we are dedicated to protecting accident injury victims.
DeKalb County Motorcycle Accident
According to the National Highway Traffic Safety Administration, there were approximately 92,000 individuals hurt in motorcycle accidents in 2014. In a large number of these incidents, the injured motorcyclists did nothing wrong other than deciding to ride their bikes on that day and being in the wrong place at the wrong time. 
Regardless of the circumstances, you should always contact a lawyer following motorcycle accidents, as well as truck accidents and car accidents. Our DeKalb County Personal Injury law firm is here to guide you through the personal injury claim process to help you fight for the compensation that you deserve. We have the experience, professionalism, and toughness to stand up to insurance companies that aim to have you settle for as little as possible.
What is the Average Settlement for a Minor Motor Vehicle Accident?
Some estimates put the average settlement for a minor to a moderate car accident at $20,000 to $30,000. A fatal accident involving a totaled vehicle, catastrophic injuries, and/or wrongful death will be worth more than a minor fender bender. Traumatic brain injuries and rear-end injuries caused by car accidents are some of the most impactful on victims. Only a personal injury lawyer can accurately determine what your car accident settlement could be worth after an in-depth review of the facts in your case.
DEKALB COUNTY CAR ACCIDENT
As part of the metro Atlanta area, which has some of the most dangerous roads in the country, driving on DeKalb County's roads is incredibly risky. According to the National Highway Traffic Safety Administration, 95 people died in passenger vehicle crashes in DeKalb County in 2017, a rate of 12.61 deaths per 100,000 people, and significantly more have been injured. If you have been involved in a Dekalb County car accident, your best course of action is to immediately contact a Decatur, Georgia, car accident lawyer.
DeKalb Car Accident Attorneys
A car accident lawyer can assist with a wide range of issues following DeKalb County car accidents, including claims, settlements, compensation, and lawsuits. They can also help with an Uber accident lawsuit.
The Decatur, GA, car accident lawyers at Conoscienti & Ledbetter provide high-quality representation for all clients who have been involved in a DeKalb County motor vehicle accident. If someone you love has suffered an injury or a wrongful death in a DeKalb County car accident, don't hesitate to call the personal injury experts at Conoscienti & Ledbetter law firm today.
Book a Free Consultation
At Conoscienti & Ledbetter, our expert car accident and personal injury lawyers offer free consultation services to all of our clients. Even if you think that you are at fault for causing the accident and injuries, don't hesitate to connect with us. We will evaluate your case and help you bring the best out of it.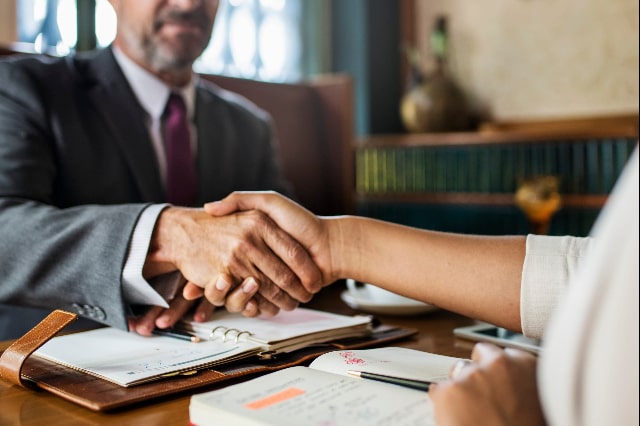 Decatur Office
(404) 328-7276
315 W Ponce de Leon Ave. Suite 400 Decatur, GA 30030