Trusted Personal Injury Attorney Decatur GA
As your personal injury attorney Decatur GA, Conoscienti & Ledbetter can you or a loved one get compensated for an injury or accident that was no fault of your own.
Mr. Ledbetter specializes in civil litigation in metropolitan Atlanta, Georgia, and possesses vast experience in wrongful death lawsuits. Mr. Ledbetter was recognized as a SuperLawyers Rising Star in 2018 and 2019 in the area of Civil Litigation. Published on March 12, 2020, last updated on July 05, 2021.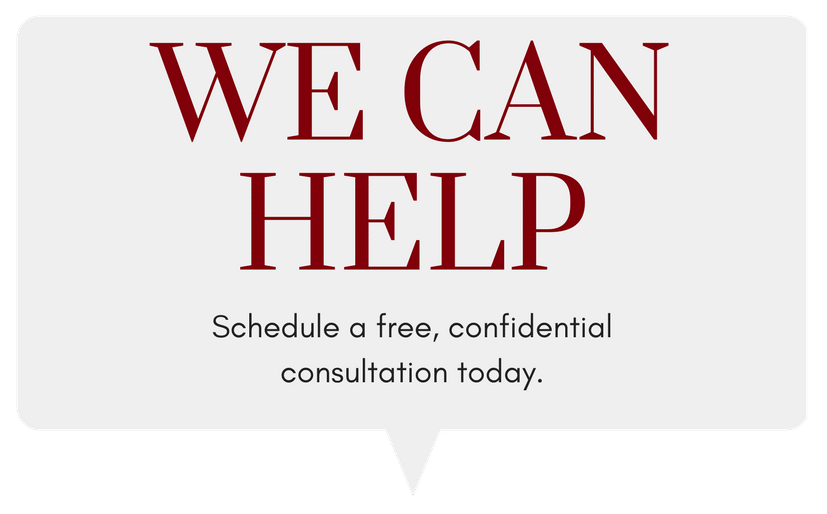 Speak with experienced Personal Injury Attorney Decatur GA today, for free.
PERSONAL INJURY ATTORNEY DECATUR GA
If you or a loved one has been seriously injured in an accident, you understand the stress and aggravation that come with crippling medical bills, missed time from work, lost wages, and mounting emotional impacts as a result of your injury. An injury can have lasting impacts on your life, and those responsible for the accident must be held accountable to ensure that you can get back on your feet again.
If your injury was triggered by somebody else's carelessness, you might be entitled to complete compensation for your losses and medical expenses through a personal injury claim, but you shouldn't have to face the insurance companies alone. You need a trusted personal injury lawyer Decatur GA on your side to protect your legal rights and ensure that you're fully and fairly compensated for your injuries, healing, discomfort, and lost earnings. For this, you don't have to visit multiple law offices, book a free consultation with our legal team of Conoscienti & Ledbetter and have a free case review.
Personal Injury Law Decatur GA
At Conoscienti & Ledbetter, our compassionate personal injury lawyers are dedicated to pursuing a complete settlement for individuals who have been hurt in car accidents, slip and fall accidents, dangerous product accidents, medical malpractice occurrences, or got a work injury and other life-altering mishaps. 
We know how challenging this time may be for you and your family, and we aim to lift the burden from your shoulders so you can focus on what matters most: your recovery. Our Decatur personal injury attorney has versatile experience of having a fair settlement in car accidents cases around the Atlanta Metro Area.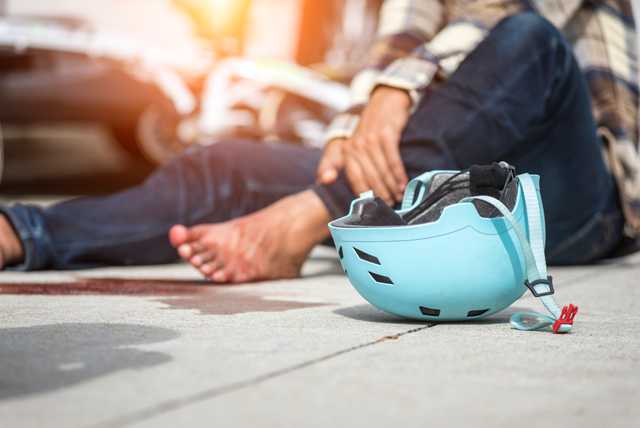 WHAT TO DO IF YOU GOT IN A PERSONAL INJURY CASE???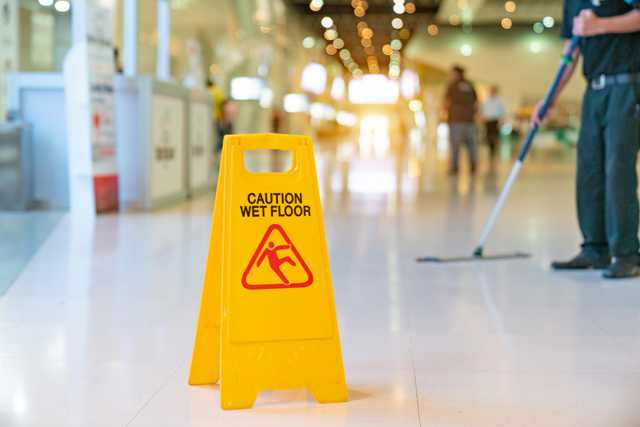 If you were involved in any personal injury case where you weren't at fault, you have to be careful and act mindfully. It is understandable that if you got in a motor vehicle accident, things would be harder for you to manage – as the treatment and recovery time depends on your status and injuries. 

So, during that period, you will be unable to contact or look for any personal injury lawyer in Decatur, Georgia. 

However, if you found yourself involved in a personal injury case with all of your actively working senses, here is what you should do to get compensated for what you have suffered. 

1- Seek Immediate Medical Treatment

Your safety comes first, so when you get in an accident, whether at work or while driving a motor vehicle, seek immediate medical treatment. Even if you think that you are fine and don't have any serious injuries, visit the hospital and undergo a thorough medical checkup. 

Many times it has been witnessed that the victim of personal injury cases thought that they are fine. But later on, they encounter internal injuries and their side effects. This is where they found that everything was lost from their hands. 

So, be a wise man here, seek immediate medical treatment and undergo a detailed medical checkup. 

2- Call the Police

If you are a victim of a personal injury case and want justice and compensation for your sufferings, take the initial steps at the right point. It is advised to call the police immediately so that they can collect evidence.

Reporting the case to Decatur police will help you in many ways, including having all the evidence secured to use in the court. 

3- Capture evidence

Decatur police are super active, and they reach the place of the incident right on time. But in many cases, especially in hit-and-run cases, you are really very short of time. 

So if you are conscious enough to collect or note the evidence on your own, please do so. The best way is to take pictures of the crime scene. 

Another important thing is to note down the contacts of potential witnesses of the scene. Their recorded statement will help you a lot in getting compensation from insurance companies and the other party. 

4- Hire an Expert Personal Injury Defense Lawyer in Decatur, Georgia

Once you recover or gain consciousness, look for an expert attorney to help you with legal advice and representation of your case in court. An expert attorney will not only help you get financial compensation for your sufferings but also help you deal with the matters of the insurance company.

However, to find the best personal injury law firm, you have to carefully check their experience and expertise with the cases of your type and other relevant personal injury cases, i.e., car accident cases, truck accidents cases, motorcycle accidents.

Book a FREE consultation with our expert Decatur car accident lawyers to represent your car accident case in Atlanta, GA.
Speak with trusted Personal Injury Attorney Decatur GA today, for free.
Most Common Types of Personal Injury Cases in Decatur
Decatur, Georgia, is a beautiful city full of lively individuals, but the accident rate here isn't ignorable. There are various types of personal injury cases that happen in a day, but only a few get reported to the police and get compensated. 
From a huge list of Georgia personal injury cases, ones that have a higher rate in Decatur are mentioned down below. 
1- Motor Vehicle Accidents
Motor vehicle accidents are on the top in Decatur and have been considered as the most dangerous ones. These motor vehicle cases are the major cause of the wrongful death of the driver, and if the driver is safe, he/she will suffer from severe injuries. 
Motor vehicle accidents could be a car accident, truck accident, or the most dangerous – motorbike accidents. These cases have a high vulnerability of causing severe brain injuries, spinal injuries, fractures, or sometimes it can only be bruised. 
If you have been in a car accident, immediately consult with Decatur car accident lawyers. Feel free to book a FREE consultation with expert car accident attorneys.
2- Slip-and-Fall Cases
Here comes the second most common personal injury case, which is slip-and-fall. They sound very light, but they are dangerous ones. Slip-and-fall cases are the major cause of hip bone fractures, arms and legs fractures, and sometimes, they can also cause catastrophic injury. 
3- Medical Malpractice
Medical malpractice is the most common personal injury case related to patients and the elderly who need medical care. It is about the use of any wrongful medical practice or negligence from the medical staff of the hospital. 
Negligence and use of the improper practice in hospitals can cause severe damages to the patient and can also lead to wrongful death. To get justice and compensation from the insurance company, consult with personal injury law firms for legal advice.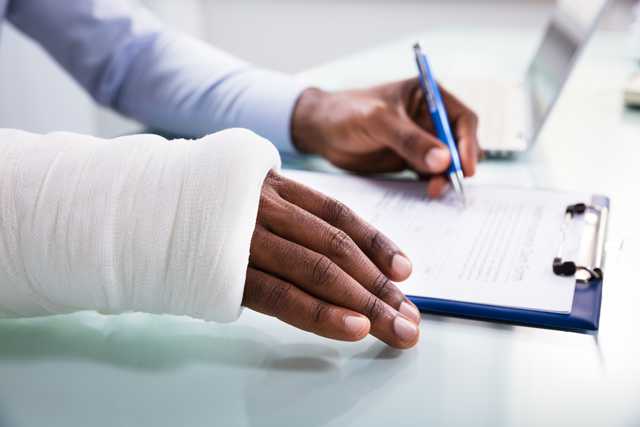 BEST PERSONAL INJURY ATTORNEYS IN ATLANTA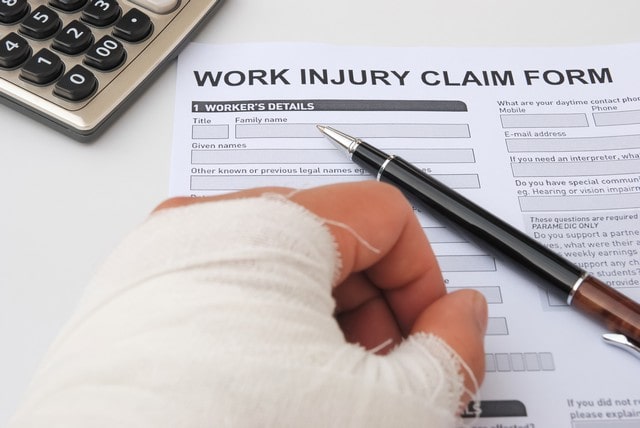 Injury claims are more complicated than insurance companies make them out to be. We consider all elements of your case, including medical problems, financial losses, and the long-term effects that the injury might have on your life. A severe injury will impact your ability to work, take part in everyday activities, and even enjoy some of the basic pleasures of life. We work to guarantee that those accountable for your injury are held liable for all of these matters.
At Conoscienti & Ledbetter, we take a team approach. Our personal injury lawyers collaborate to form an effective strategy for every case. We work with industry experts such as doctors and accident reconstructionists to provide expert testimony so jurors can better comprehend the facts of the accident and its impact on your life.
Best Personal Injury Lawyer in Atlanta
Hiring an observant lawyer is very important, but effective case outcomes are just as crucial. We provide the individual attention of a small law firm with large firm outcomes. Our lawyers effectively accomplish settlements as bold advocates for our clients in interactions with insurance providers. Our attorneys never hold back – we use an aggressive approach to communicate the true scope of your damages to the insurance companies or the jurors.
Since 1981, our law firm has established a proven track record of brilliant legal services and effective outcomes throughout the Decatur area. With over 40 years of combined legal experience, our lawyers are adept at representing all types of personal injury claims. We have successfully managed claims for the following types of cases and more:
Tractor-Trailer Collisions
Automobile Collisions
Boating Accidents
Automotive Product Liability
Drunk Driving Accidents
Auto Accidents
Spinal Cord Injuries
Pedestrian Accidents
Workers Compensation case
WORK WITH A PERSONAL INJURY LAWYER DECATUR GA
If you have suffered an injury or the loss of a loved one due to another party's negligence, you will require skilled legal counsel to identify your overall damages. At Conoscienti & Ledbetter, our lawyers will listen carefully to your story and guide you through each step of the legal process. However, time is of the essence. You must seek legal counsel as soon as possible to ensure that you receive the full compensation you deserve. 
The statute of limitations for submitting an injury claim in Georgia is usually two years from the date of the injury or the date of death due to the injury. As soon as that time limit passes, a victim loses any ability to pursue a claim for compensation. With so much at stake, the time to take action is now.
Contact Decatur Attorneys for Personal Injury
While navigating the law and handling your injuries is intimidating, we're here to help make an unfavorable experience a little less stressful. Conoscienti & Ledbetter knows the suffering that this injury has cost you, and we're here to help you get your life back on track. Contact us today, and we'll be happy to discuss your case.